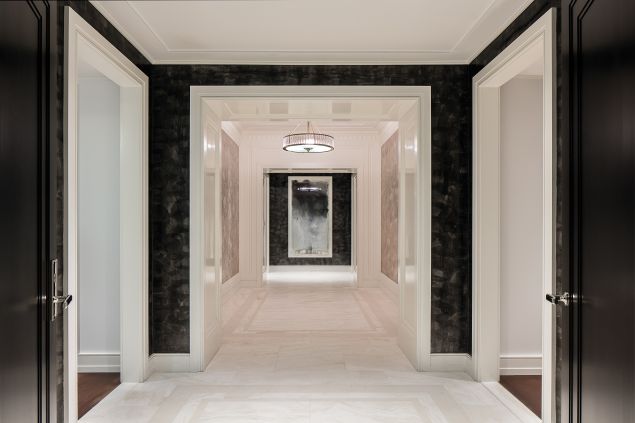 The building boom has come to the Upper East Side…sort of. "We don't have enough of the new development on the Upper East Side," Kenneth Scheff, the uptown brokerage manager at Stribling, told the Observer. "It's terrific, welcome, necessary and very much in-demand," he continued.
New development in other areas of the city, like Midtown, is often chosen as a pied-à-terre, whereas the Upper East Side continues to be a location particularly attractive to those living in the city on a more permanent basis.
"On the Upper East Side, most new developments are attracting New Yorkers," Mr. Scheff added, and it "tends to be extremely high-end."
As for the rest of the inventory on the market, like the older co-ops the Upper East Side has always been associated with?
"That inventory will remain pretty constant in the resale market," Mr. Scheff opined. "There is always demand for a beautiful prewar co-op; there's something extremely special about that," he said.

20 East End Avenue 
Yorkville
Robert A. M. Stern-designed 18-story limestone building, featuring two- to six-bedroom condos including three duplex townhouses and two penthouses. Units range from 1,900 to over 6,300 square feet, and the top penthouse has a 4,500-square-foot private terrace. Building includes motor court allowing cars to drive through both ways. Expected occupancy fall 2016.
Developer: Corigin Real Estate Group
Sales and marketing: Corcoran Sunshine Marketing Group
Pricing: $4.5 million to $35 million
Website: 20eastend.com
200 East 62nd Street 
Lenox Hill
Rental-to-condo conversion, interiors by Messana O'Rorke. Thirty-story building with 115 residences, made up of one- to four-bedrooms. Range from 1,145 square feet to 2,536 square feet. Immediate occupancy.
Developer: O'Connor Capital Partners
Sales and marketing: Corcoran Sunshine Marketing Group
Pricing: $2.18 million to $6.25 million
Website: 200e62ny.com
180 East 88th Street 
Carnegie Hill
Fifty-story condo made up of 48 residences ranging from studios to five-bedrooms, including full-floor and duplex units, as well as a duplex penthouse. Building amenities include basketball court, soccer pitch, game room, residential lounge, wine room and private fitness and yoga studios. Completion slated for 2018.
Developer: DDG Partners and Global Holdings
Sales and marketing: Corcoran Sunshine Marketing Group
Pricing: $3.2 million to $15.5 million
Website: 180e88.com
200 East 95th Street 
Yorkville
The Kent condo will have 83 residences ranging from one- to five-bedrooms. Units from 1,285 to 4,925 square feet. Three levels of common areas, in lobby lounge with fireplace and bar, indoor heated swimming pool, fitness center, children's playroom, music room, lounge with fireplace, billiards table, and catering kitchen, a courtyard garden and children's outdoor play area, as well as a dog wash and stroller valet. Sales launch May 2016, with expected occupancy late 2017.
Developer: Extell Development
Sales and marketing: Extell Development Company
Pricing: $2.45 million to $19.5 million
Website: thekentnyc.com
389 East 89th Street 
Yorkville
Rental-to-condo conversion that includes 156 residences ranging from one- to three-bedrooms. Designed by Paris Forino, residences up to 1,582 square feet. Fitness lounge, children's playroom, landscaped rooftop terrace. Expected occupancy summer 2016.
Developer: Magnum Real Estate Group
Sales and marketing: Corcoran Sunshine Marketing Group
Pricing: $880,000 to $3 million
Website: 389e89.com
200 East 94th Street
Yorkville
Carnegie Park, a rental-to-condo conversion by Related that has been re-designed  by Robert A.M. Stern, is a 31-story building with 277 units; 39 are currently available, ranging from one- to five-bedrooms. Residences have gourmet kitchens, wide-plank oak floors, and custom bathroom cabinetry. Two floors of amenities include children's playroom, custom three-lane swimming pool, entertainment lounge, fitness and yoga center, and rooftop terrace.
Developer: Related Companies
Sales and marketing: Corcoran Sunshine Marketing Group
Pricing: $980,000 to $7.15 million
Website: carnegiepark.com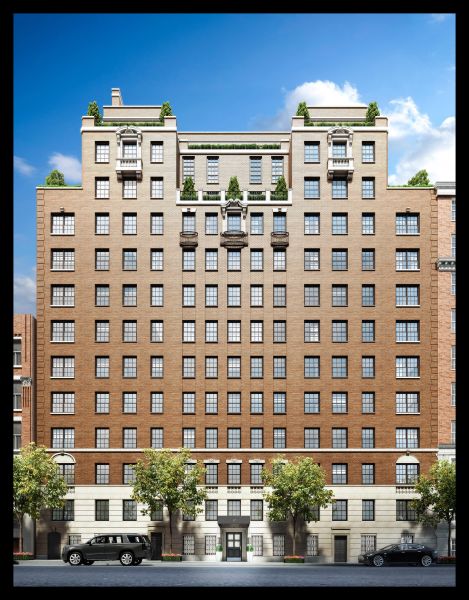 12 East 88th Street
Carnegie Hill
Prewar, rental-to-condo conversion of Rosario Candela-designed building. Twenty-four condos with interiors by Champalimaud. Two- to five-bedrooms and two duplex townhomes, from 1,375 to more than 4,000 square feet. Amenities include a lounge, fitness center, children's playrooms and garden courtyard. Expected occupancy late summer 2016.
Developer: Simon Baron Development
Sales and marketing: The Marketing Directors
Pricing: $3.35 million to $25 million
Website: 12e88st.com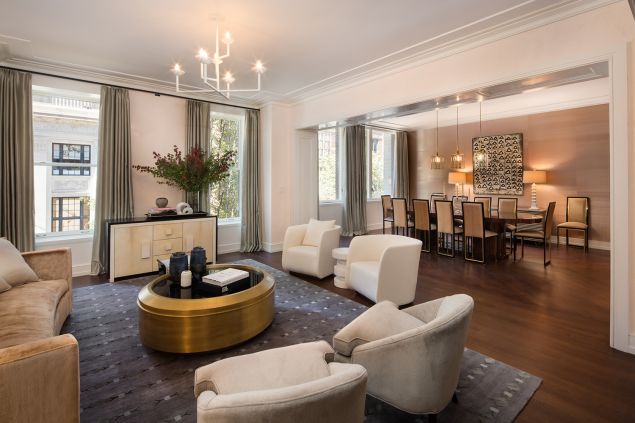 33 East 74th Street 
Upper East Side
Ten-unit condo designed by architecture firm Beyer Blinder Belle, with interiors by Champalimaud. Three- to four-bedroom residences, ranging from 3,889 square feet to 10,000 square feet. Ten-foot ceilings, solid oak wood flooring. Building has a 24-hour doorman and concierge, as well as a fitness center. Immediate occupancy.
Developer: JZS Madison, LLC
Sales and marketing: Douglas Elliman (DOUG) Development Marketing
Pricing: $14.75 million to $39 million
Website: 33east74.com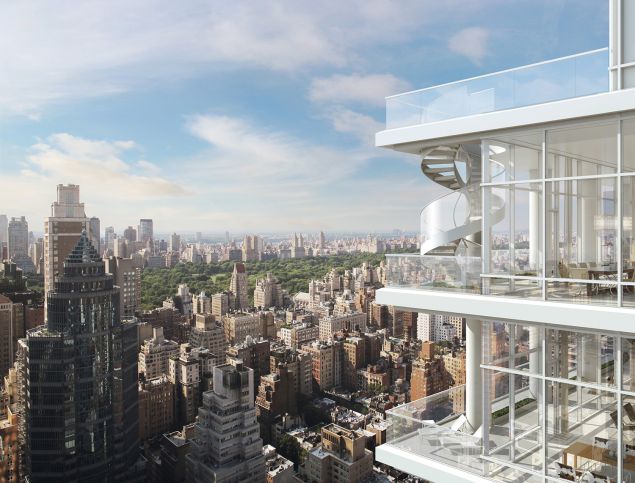 200 East 59th Street 
Midtown East
Thirty-five-story condo designed by CetraRuddy Architecture. The 67 units include one- to three-bedroom residences. Amenities include a fitness center, lounge, private dining room with catering kitchen and landscaped outdoor terrace. Expected sales launch summer 2016.
Developer: Macklowe Properties
Sales and marketing: N/A
Pricing: From $1.98 million
Website: 200east59.com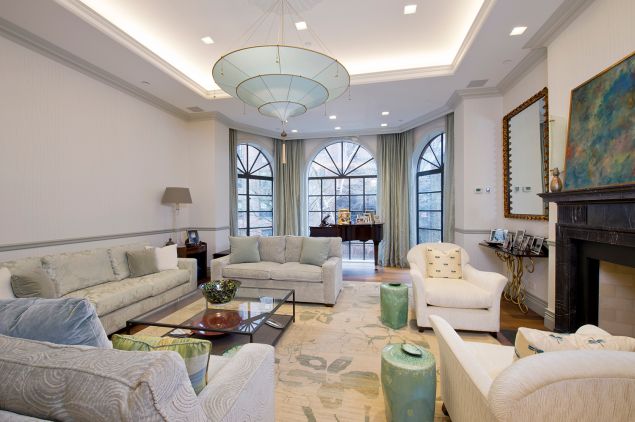 124 East 64th Street
Lenox Hill
A 5,600-square-foot townhome currently configured as a three-bedroom, two-bathroom 20-foot-wide residence with three additional powder rooms. One guest bedroom has a glass-walled, two-story atrium. Elevator, six fireplaces, exercise room, gourmet eat-in kitchen, as well as an irrigated planted garden and rooftop terrace.
Brokerage: Douglas Elliman
Price: $16.9 million
Website: elliman.com
1120 Fifth Avenue, 3C
Carnegie Hill
Nine-room, 3,200-square-foot prewar co-op. Wood-burning fireplace, formal dining room, views of Central Park and reservoir, windowed eat-in kitchen, separated bedroom wing. Three bedrooms and three bathrooms, plus two additional staff rooms.
Brokerage: Corcoran
Price: $7.25 million
Website: corcoran.com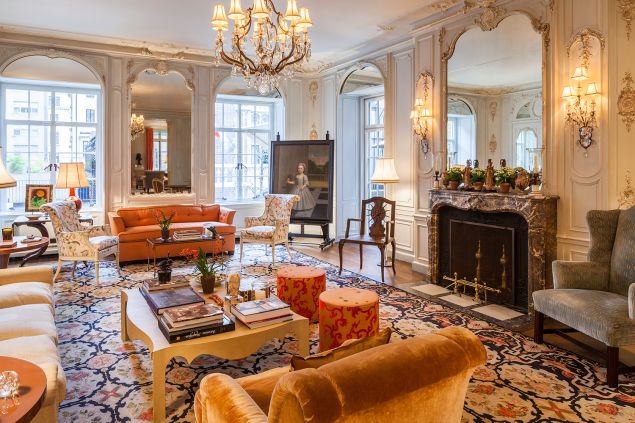 720 Park Avenue, 2/3C
Lenox Hill
Fourteen-room, 7,000-square-foot duplex in Rosario Candela-designed Park Avenue co-op. Six bedrooms and 6.5 baths, circular front staircase as well as back staircase, gourmet kitchen, four reception rooms, sunken living room and drawing room, study and music room, and terrace. Restored plaster moldings, four fireplaces with period antique mantels.
Brokerage: Stribling
Price: $22.5 million
Website: stribling.com