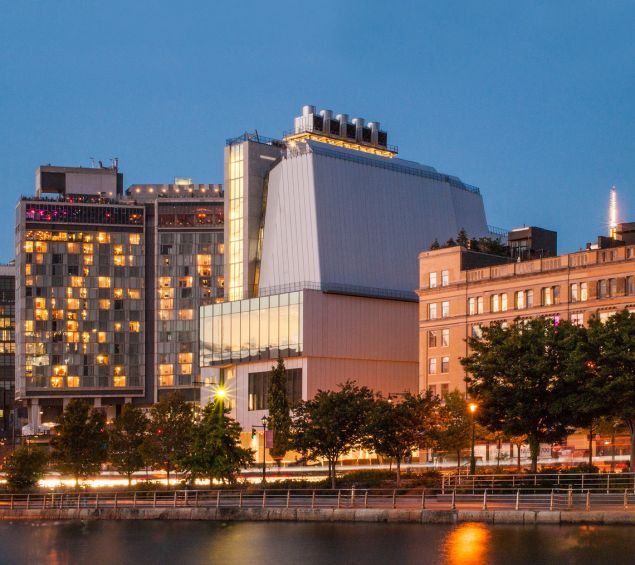 To commemorate one year at 99 Gansevoort Street in the Meatpacking District, nestled between the High Line and the Hudson RIver, the Whitney Museum of American Art will offer free admission on Saturday―but only to residents of Chelsea, SoHo, the West Village and other nearby neighborhoods. If your zip code is 10011, 10012, 10013, or 10014, you can forego the $22 admission fee ($18 for students and seniors)―others be damned!
"We want to thank our neighbors for welcoming us so warmly," said Adam Weinberg, the Whitney's Alice Pratt Brown Director, in a press release. "This has been a transformational year for the Whitney and the downtown community embraced us from the start." 
While the promotion, which the museum aptly calls "Neighbors' Day," is a nice gesture, it's far from egalitarian. The aforementioned areas of Manhattan are home to some of the most expensive real estate in the borough. With the median asking price for a one-bedroom rental hovering around $4,000 a month, $22 looks like chump change.
Free tickets for those lucky enough to live in the Whitney's 'hood can be reserved on a first-come, first-served basis online at whitney.org/Events/NeighborsDay. The promotion is limited to two tickets per household. As always, children and teens 18 and under will be admitted free of charge.
The Whitney will also be honoring its Meatpacking birthday on Sunday with a series of events for founding members, including downtown neighborhood tours and a curatorial address at the New School.