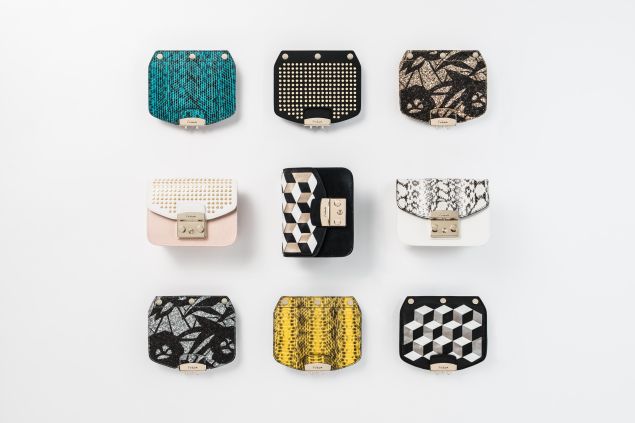 With Coachella's imminent return, festival season has truly arrived. As jet-setters prepare to travel to California, Iceland and Las Vegas in search of the perfect combination of alternative luxury, indie music and fresh flower crowns, packing can be stressful. After all, despite the new introduction of glamorous festivals, many are decidedly low-key; but you're still expected to have a new, Instagram-worthy outfit daily. These festivals are not meant for the basic black of New York, especially the ones in the desert. Instead, bright colors, patterns and surprising styles rule the campgrounds…or the Airbnb if you're looking for a more elegant experience.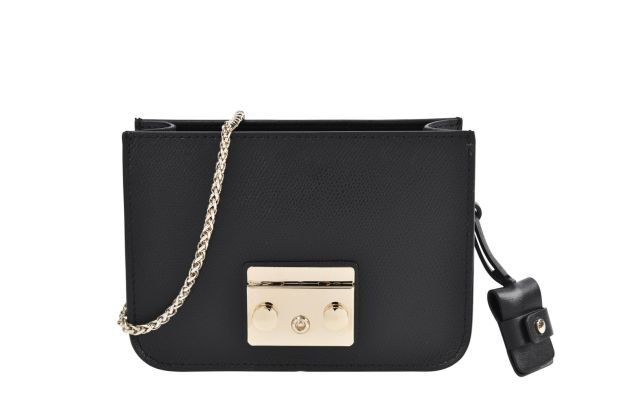 Furla recently launched a new customization program, My Play Furla, to make packing an easier experience. With interchangeable flaps that snap onto the bag, customers buy a base and choose their flaps, then throw them into their luggage when the next trip comes around. With a selection of lightweight flaps, there's no more overweight bags due to five different color combinations and heavy purses, whether you're heading to Palm Beach for the weekend or gearing up for festival season. Of course, the bag comes in the tiny size which is so popular this spring, so don't expect to carry much more than a lipgloss, wallet, phone, keys and maybe a lighter depending on the festival.
Flap options range in look and price. There's everything from snakeskin to fur, or grommets if you want to up the rock 'n roll factor of an otherwise basic outfit. While it might not be the latest Gucci bag, no one wants that on a crowded campsite where mud and dust reign supreme. Plus, with changeable flaps, even your closest friends and most rapt Instagram followers won't realize you've been wearing the same bag all spring.