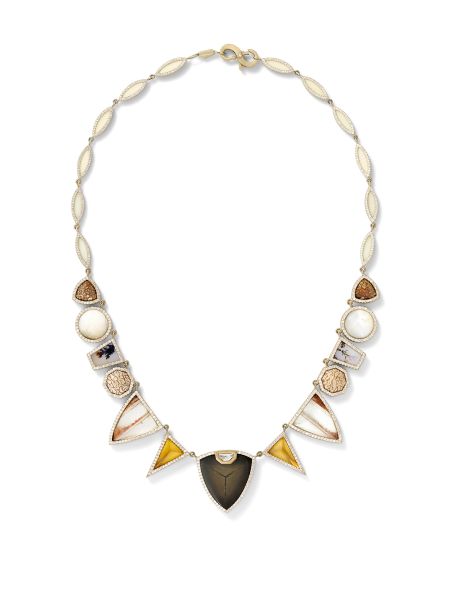 There's no denying it: Diamonds are divine. But when it comes to exceptional jewelry, few materials surpass fossilized dinosaur bone. A touch of fossilized walrus ivory is rather singular, too.
Such is the case for this Monique Péan neckpiece, which features all of the aforementioned materials, in addition to agate, citrine and 18 carats of recycled white gold. Yes, this glittering one-of-a-kind bauble was produced from sustainable materials, as are all pieces from Ms. Péan. Each design in her range is handmade in New York, using materials obtained only through fair-trade practices.
Though this timeless necklace—inspired by the designer's recent trip to Utah—has a major green factor, it will feel right at home at a gala, a black-tie wedding or even an outing to the hairdresser.
Monique Péan Necklace, $64,160, Barneys New York, 101 7th Avenue, New York, NY 10011 (646) 264-6400