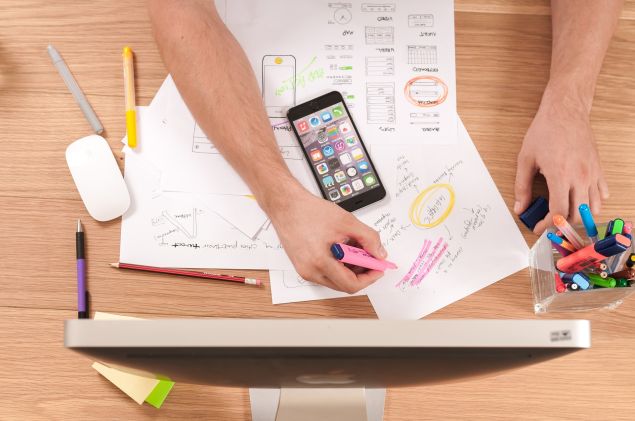 Choosing to invest money in education is a tough choice that doesn't always turn out to be worth it. But what if there was no risk?
Closer Academy, a new four week program meant to transform students from novices into sales mavens, is actually guaranteeing job placement. The new full-stack sales bootcamp will refund any student that doesn't land a salaried job paying $70,000 or more within 90 days of graduation their entire $14,995 tuition
"[I started Closer Academy because] the promise of a clear path into the middle class simply by obtaining a college degree has been broken time and time again. Recent grads are saddled with debt, limited job prospects and stunted growth into adulthood," co-founder Geoffrey Hall told the Observer. He added, "Rather than students exhausting valuable time and resources on two and four year programs to obtain a degree that may or may not lead to a job, Closer Academy graduates are job-ready in four weeks."
The founders are touting Closer Academy as an alternative to a university degree for those interested in sales for a few reasons. Firstly, they feel the exceedingly high opportunity cost of a typical degree is limiting. "The average person can't take four years out of the workforce except when they are very young. If they miss that window or pick the wrong degree, they find themselves at a tremendous disadvantage," Mr. Hall said, explaining that the four-year requirement for a degree disproportionately affects minorities and socioeconomically depressed communities.
Additionally, the founders feel the American university system has lost its value proposition in the face of the always-changing business climate. "Anything university students might learn about modern sales techniques, (particularly social selling) is already on its way to obsolescence," Mr. Hall said. For the curriculum, he partnered with Sales Excellence, a nationally recognized sales education company that specializes in corporate training for companies like IBM, GE, Time Warner Cable, Verizon and Hitachi. Together, the companies claim to have distilled 20 years of sales consulting and education into a four week program that teaches buyer psychology, prospecting techniques, leveraging social media for lead generation, establishing sales processes and interview prep. The biggest difference in the way Closer Academy is preparing students actually has to do with the jobs it's training them for. While other programs place a clear emphasis on training students to become sales development representatives (SDRs), Closer Academy actually trains students for the higher position of account executive. In that role, they'll be responsible for actually closing the deals the SDRs are tasked with prospecting.
Closer Academy also partnered with HireKeep, a top recruiting firm that uses a unique value algorithm and relationship data to match the sales candidates with hiring managers at leading high-growth companies. To ensure the students land a job right away, the firm begins evaluating and attempting to place them on day one.
Currently, Closer Academy is reviewing applications for its first cohort, which is set to launch May 2.