The Standard Hotel is anything but standard, and in the hotel group's latest effort to separate themselves from the competition, The Standard East Village is now offering The Future Spa, a weekly pop-up spa experience housed in the hotel's penthouse every Saturday for the month of April. The experience is futuristic indeed. The treatments on offer include Cryosphere cryofacials, NutriDrip vitamin IVs, and a HigherDOSE heat wrap resembling a burrito.
"Wellness has always been a key part of what makes The Standard Spa in Miami Beach a special experience," The Standard's Grayling Bauer said during a visit to the pop up spa. "We wanted to expand that experience outside of Miami, so we brought together three of the latest and most innovative technologies. They highlight the future of what it means to be 'well.' It's a more holistic and alternative approach to treatments that are trending in health and wellness space."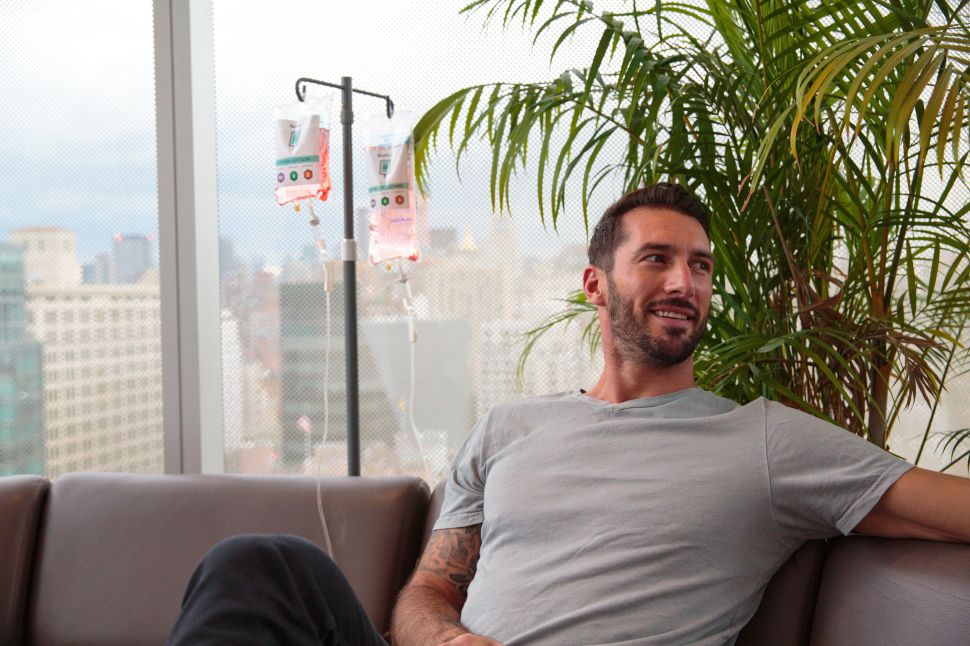 Of the three "trending" treatments, the crowd favorite, and perhaps the gutsiest, was the NutriDrip IV. The system infuses a megadose – up to 25,000 mg – of Vitamin C into each patient's bloodstream in order to boost one's immune system, reduce chronic inflammation, naturally boost energy levels, and support recovery from the common cold. In short, NutriDrip is a great first line of defense for an upcoming party weekend, or the ideal cure for a hangover.