From the surrounding neighborhood to the four-star restaurant located in the lobby, there are a million reasons to visit a hotel. But going just for the free bottles of shampoo and soap in each room? That's not a frequent motive for booking a night or two out of town.
Now that haute toiletries from Maison Margiela are being stocked at the recently rennovated Time New York, we all have a fantastic excuse to spend the night in Times Square. This is the brand's very first hotel collaboration and it's part of the brand's Replica Collection, which uses fragrance to reinterpret bygone eras. The shampoo, conditioner, shower gel, body cream and soap stocked in each guest room are all inspired by a Brooklyn jazz club, circa 2013. According to the bottle's label, the fragrance is reminiscent of "heady cocktails and cigars." While it doesn't sound squeaky clean, we'd expect nothing less from the brand helmed by John Galliano. Sadly, the petite toiletries are not up for purchase, although they will surely be looted by the handful from housekeeping carts.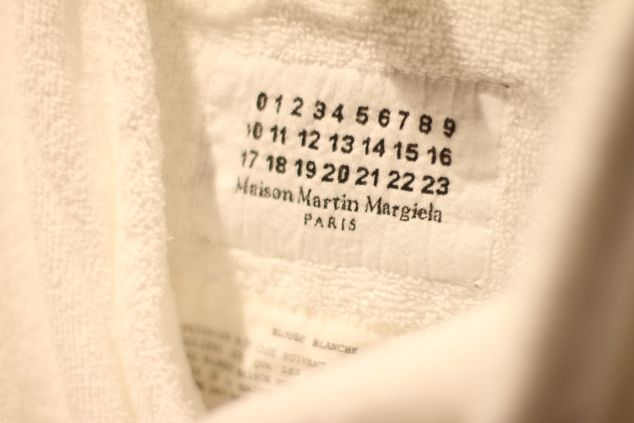 You will also be able to slip into a Maison Martin Margiela design, without leaving your hotel room, as each room is stocked with a sleek cotton robe from the label. Sounds like a rather haute way to lounge.