Designer Tory Burch debuted the newest addition to her ever-growing empire last night with the opening of Tory Sport. While the brand had maintained a temporary store space on Elizabeth Street, this new, permanent outpost is now open for business at 129 5th Avenue, the former site of Armani Exchange. Much of the clothing and decor is tennis-centric. Mannequins are topped with mammoth neon tennis ball heads, and many of the wares feature a terry cloth ball logo.
"I love it," supermodel Jessica Hart said of the store "I think it's a really chic sportswear line. I've been looking at it since it launched. I love everything. I'm wearing it! I think her stores in general are just so chic. I was just in Paris at her main line Tory Burch store, and it's absolutely beautiful." Ms. Hart was sporting a knit mini dress from the collection, but admitted she would be wearing much more in the coming days. "My sports are limited, but I will be hitting the gym in it," she said. "I don't really play sports, but I think I might start learning how to play tennis – just so I can look cute."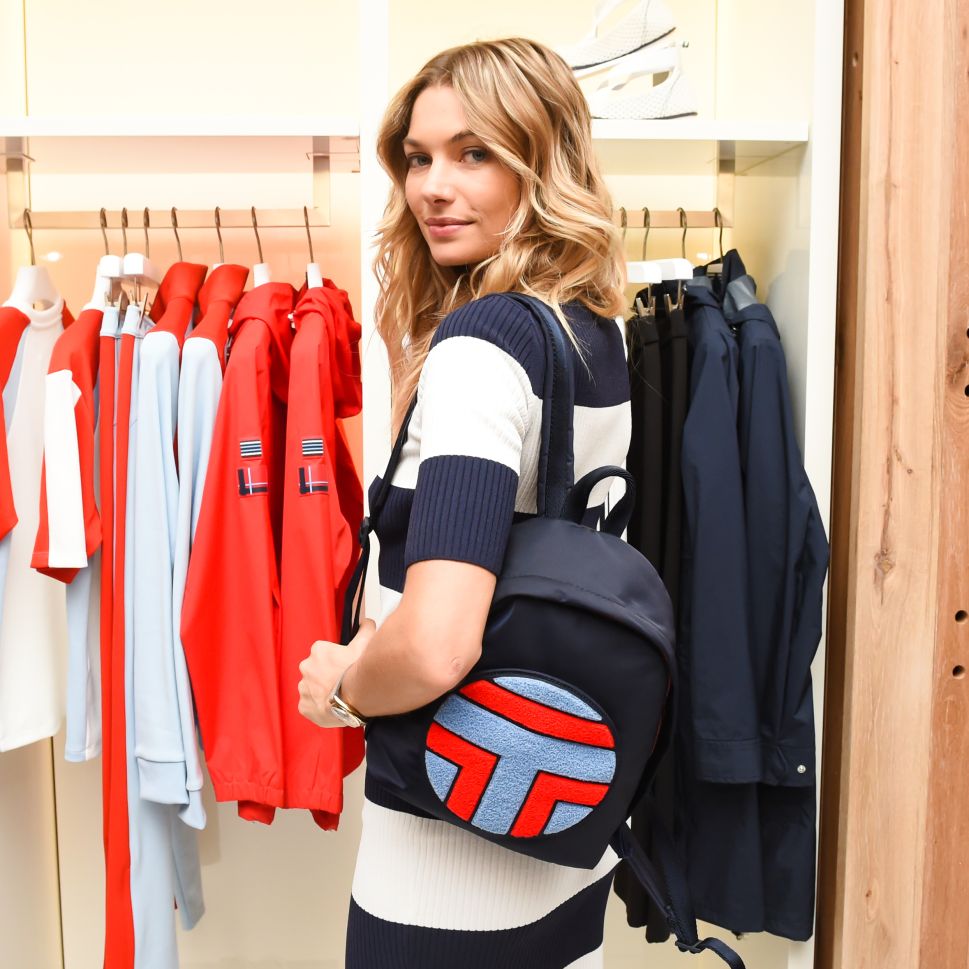 In addition to Ms. Hart, Ms. Burch enlisted more of her powerful friends and family to celebrate the flagship, including her own mother, Reva Robinson, who is also the namesake behind the brand's signature ballet flats. Ms. Robinson donned a Tory Sport sweatband throughout the evening, and spent much of the night on the arm of her grandson, Thomas Isen, before breaking off for a dance with Kool & The Gang who later performed.
"Five years later! It took a long time," Ms. Burch said with a sigh. "I have a great, incredible, small team. A lot of the concept is real function meets style, so really finding functional fabrics was important. The challenge was that I wanted a cotton feel, with sort of a natural fiber, but with real function. That was a real challenge." Although she took the evening to relax with pals including Camilla Belle, Ashley Greene, Chanel Iman, and Anna Wintour, the massively successful designer continued to dream up new concepts. "Actually, I'm looking at the waiters, and they look pretty good in the tracksuit," she said as one passed by with a tray of champagne. "Maybe just for men we'll make those."