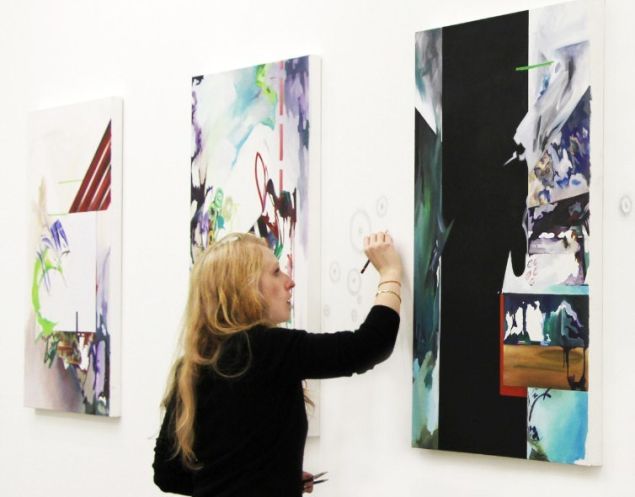 Last year, the seven MFA graduate students that comprised the University of Southern California's Roski School of Art and Design class of 2016 dropped out in protest due to extreme changes to both the structure and curriculum of their program.
Now they're hoping to be recognized for their art instead of their defiance.
Julie Beaufils, Lauren Davis Fisher, Sid M. Dueñas, George Egerton-Warburton, Edie Fake, Lee Relvas and Ellen Schafer (a.k.a. the "USC Seven") will show their work at a new artist-run space in Los Angeles called PSSST, a 5000-sq-ft residency and exhibition space in the hot art neighborhood of Boyle Heights, according to the Art Newspaper.
The seven artists, who are now known collectively as MFAnoMFA, will have seven solo shows over eight weeks beginning June 9.
PSSST, which is a non-profit founded by artists Jules Gimbrone and Barnett Cohen, officially opens May 13 and will give a platform to artists who are underrepresented. That includes women, people of color, the L.G.B.T.Q.-identified and those, like the "USC seven," who challenge existing power structures.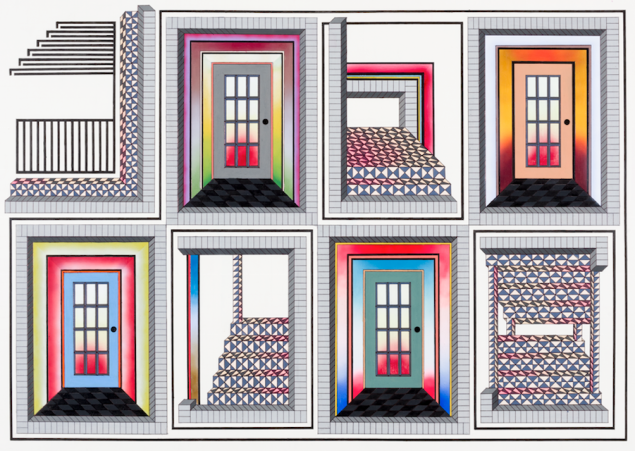 "We find that diversity in the art world here is not great—it really doesn't lead to a multiplicity of voices," Mr. Cohen told the New York Times. "If you're trying to have hard conversations, you're not going to have them if everyone's coming from the same place and agreeing with each other."
The space comes complete with a board of advisers that includes the artist A.L. Steiner, Night Gallery founder Davida Nemeroff and Hammer Museum curator Jamillah James. It will also host two artist-in-residence studios and a space for performance-based works.
At least one of the "USC Seven," Edie Fake, is already seeing art world success. The artist currently has a solo show of gouache and ink drawings up at the prestigious Marlborough Chelsea gallery in Manhattan (through April 23).
The former USC students dropped out last May and petitioned to have their dean, Erica Muhl, removed after they received word that there would be a reduction in the number of lecturers—as well as previously unmentioned changes to the core faculty—despite a recent $70 million gift to the school.