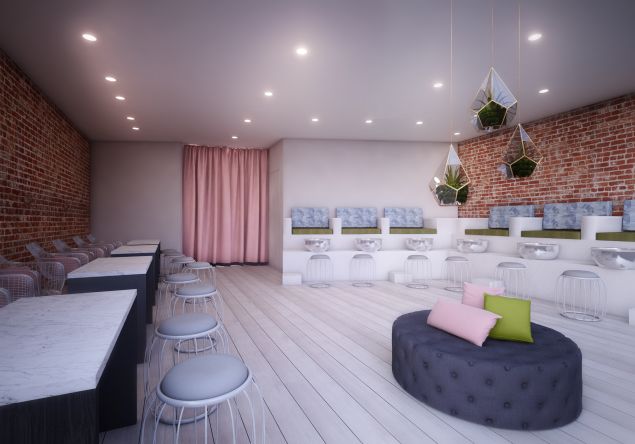 In today's era of instant gratification and tappable convenience, it's refreshing to put the phone down and take time to properly experience a service. That rings especially true when it comes to manicures. What was once a luxurious, relaxing experience has now become a quickie in-and-out necessity, with little added comfort.
That's not the case at Van Court, a nail salon that opened just a few months ago in the Financial District. Founder Ruth Kallens explained: "This is really for the woman who actually cares. The one who wants to sit down, have an amazing experience and a luxurious, pampered time." The salon has no hand dryers, so expect requisite waiting time of 10 minutes to make sure polished digits are perfectly dry before rushing out into the world.
Don't worry, Ms. Kallens assured us, Van Court does offer quick-dry top coats and drops, for those who really hate to wait.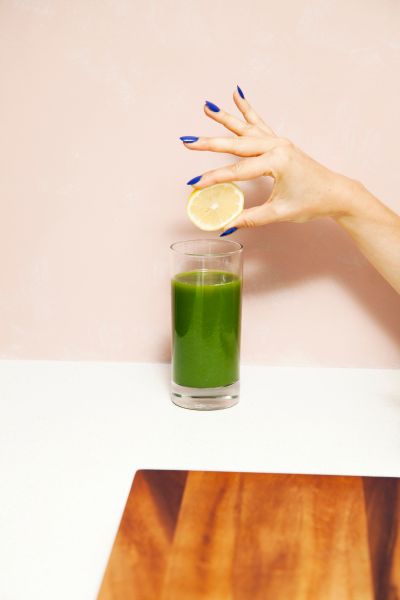 In addition to the pampering aspect of the salon, Van Court wants to differentiate themselves for having only the most skilled technicians trimming cuticles and shaping nails. The manicurists at Van Court are often hired to primp model's nails backstage during fashion week, as well as for advertising and marketing campaigns. With so much experience among the bunch, these professionals take a lot into consideration when a client sits down at their station.
"There's an entire aesthetic for the hand," said Ms. Kallens. "We question what shape of the nail you want and of course our technicians will also give you feedback: You can elongate or you can accentuate your hand best with this particular shape. This color is going to work for you because you have so much red going on in your skin. It's really an overall learning and consulting experience."
Ms. Kallens, whose background includes stints in beauty PR and media marketing, decided to curate a selection of polishes, rather than offering Essie and OPI like every other salon on the planet. Her salon carries select colors from niche brands such as LVX, Floss Gloss, Deborah Lippmann, JINSoon and Ginger + Liz. These brands range from 5, 7 or 9-free formulas and all are cult favorites.
Van Court even employs a creative director, Jessica Washick. She's a full-time color designer at Nike and part time nail blogger at U Don't Need a Man. U Need a Manicure. So you can be sure that the curation of colors is totally spot on.
Further, don't expect your manicurist to soak your fingers in a sudsy bowl of warm water; it's not the Van Court way. This nail salon only offers dry manicures. But why? Simply because dry manicures ensure that polish remains in place longer. When hands are soaked in water, the skin and nails absorb moisture and expand. As the rest of the treatment is administered and layers of polish are applied, digits begin to dry and contract. The change of the nail size means that the polish is no longer properly adhered, leading to chips and cracks.
In place of the soak, a homemade, organic sanitizer is applied to the hands, followed by a homemade cuticle remover. Technicians will then push back–but rarely cut–the cuticles. And then, the polishing begins.

Most of the various creams, oils and scrubs used during each manicure are all natural and 100 percent organic. Van Court makes an in-house salt scrub, spiced with essential oils that are food-grade; Ms. Kallens joked that you could even eat the scrub, if you really wanted to. "I've taken a holistic, natural organic approach to my food and I've brought that into my beauty regimen, especially my nails," said Ms. Kallens.
So, the next time you get a manicure, spring for one that's actually good for your skin, not to mention, relaxing, too.