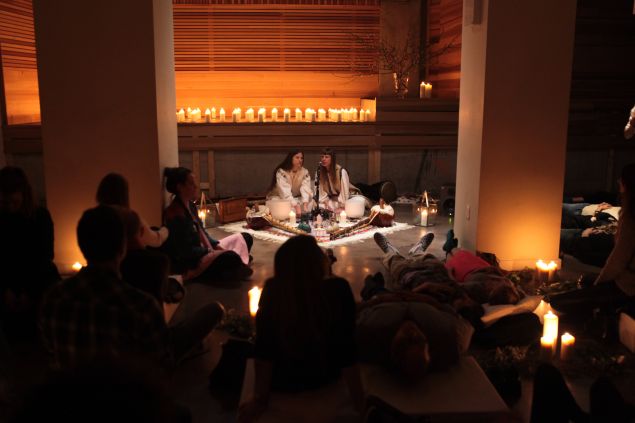 As far as wellness events go, the fundraiser hosted by The Lunchbox Fund last night really hit all the holistic marks.
Hosted on the Bowery at The Alchemist's Kitchen, a brand new plant tonic bar and botanical dispensary, the evening also served as a launch for the non-profit's collaboration with athletic/wellness label Live the Process. Further, attendees experienced a sound bath, otherwise known as the hottest wellness craze du jour.
Oh, and Sting was there.
The Lunchbox Fund, started by the South African model Topaz Page-Green, provides meals for underprivileged school children in her native country. When she met Mickey Sumner (the daughter of Sting), Ms. Page-Green was providing 2,000 meals daily. Now, she feeds 15,000 hungry bellies; by 2017 she aims to increase that number to 50,000.
One way she will reach that goal is through a capsule collection created in partnership with Live The Process. The label's chic leggings, leotards and crop tops are go-tos for fitness-obsessed fashionistas. And for this charitable capsule, signature silhouettes from the brand are covered in a print created by Ms. Sumner. She was inspired by South Africa's national flower: the protea. The athlesiure garb has a simple black background, interspersed with bright pops of poppy, lilac and light pink. Basically, these styles are bound to bring joy to even the most grueling workout.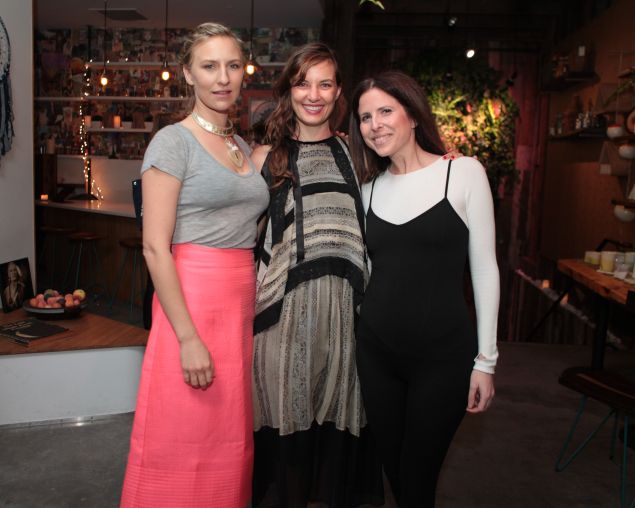 Ms. Page-Green, Ms. Sumner and Ms. Berkley were the trio of hosts for last night's fête, which also drew the likes of Leilani Bishop, The Smile's Matt Kliegman, Jessica Joffe, The Fat Radish's Phil Winser and Tenoverten's Nadine Abramcyk. The entire crowd was invited to partake in a sound bath meditation, which was led by Dream Seed's Brooke Gillespie. She and her ensemble of shamans urged the crowd to relax (or even lie down), close their eyes, and enjoy the sounds of didgeridoo, crystal bowls and gongs to achieve peak enlightenment.
Although guests were encouraged to keep their eyes shut the entire time, watching the white robed shamans spread the peace was equally as entrancing. And still pretty relaxing.