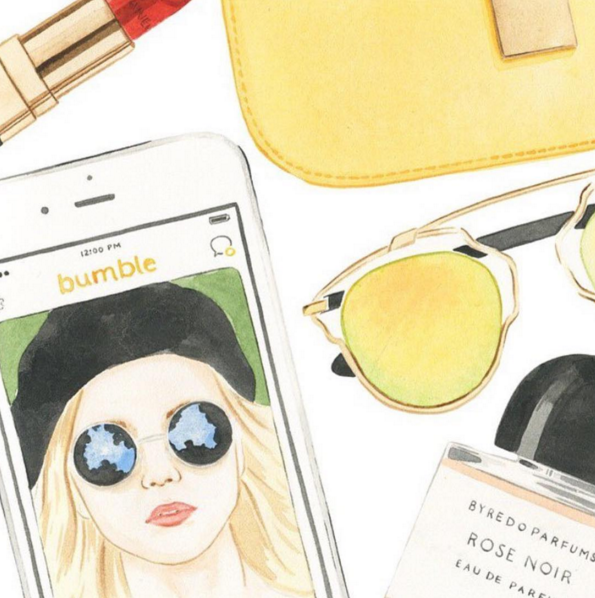 Whether you're new to a city and know virtually no one, or have a group of friends you're looking to expand, there are apps catering to everyone. In the good old days, friendship was organic, natural and made based on mutual interests; now, it's created by swiping, chatting and meeting up, preferably at a bar. The Observer talked to four app founders of the latest friendship finders to discover what sets theirs apart and who people will find while swiping.
Cliq is a friend group connector most similar to Grouper, Squad and old school Meet-Up. While similar to Squad, it's geared more towards making friends than finding a potential significant other. People browse groups of 2 to 5, and join a group chat with their phone numbers hidden. Then, Cliq suggests curated activities, including nearby concerts or new bars.
"After moving back to Chicago, my group of friends found we were hanging out at the same few bars with the same few friends in the midst of this vibrant city full of interesting people and exciting things to do," Nick Wieczorek, Cliq's founder, told Observer. The users are mostly young professionals, but Mr. Wieczorek wants families and couples to feel comfortable using it.
Unlike dating apps, there isn't a swiping function. "Swiping not only immediately implies a hookup vibe that we knew we were trying to avoid, but it also does not focus in on the real-time nature of the problem. Invites expire after 4 hours, and after a connection is made, Cliq suggests an interesting activity for the new group to experience together," Mr. Wieczorek said. If you already have a crew of friends are tired of the same old places, Cliq will suggest somewhere new and bring you together with a whole slew of strangers.
BumbleBFF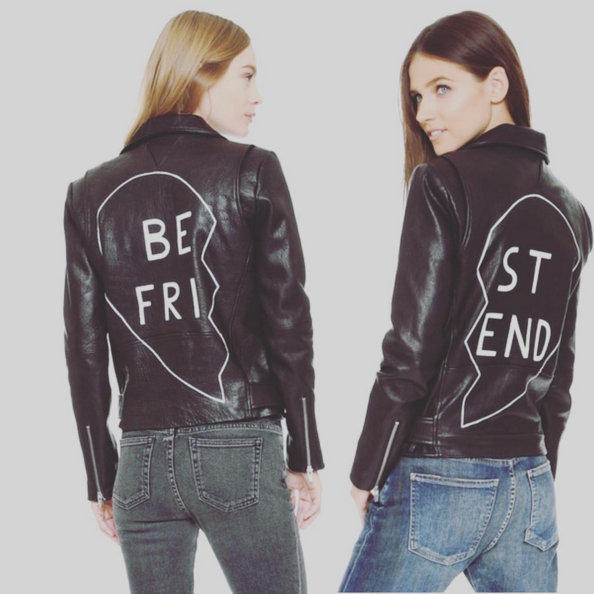 BumbleBFF was created after the success of dating app Bumble, and it functions in a similar way; it's best for young women who want to go on a platonic first date with a potential new, female friend. Users create a short biography, upload pictures and then swipe right if they like someone; only they're not looking for a date, they're looking for a new best friend.
Bumble (BMBL) founder Whitney Wolfe told Observer, "We saw that our highly active and engaged user-base was using the app to find friends. They were actively trying to network and find people to connect with platonically, so we wanted to be sure and make the product the best it could be for them to friend find in a seamless way. We all know how hard it is to find friends when moving to a new city or perhaps when taking on a new job. Friends also grow apart and have busy schedules, so it makes it hard to always have a buddy to go and do the things you love with. We wanted to find a seamless and easy way to introduce you to people nearby."
Like many users have reported, the rise of making friends online has made BumbleBFF more acceptable, but there is still a slight stigma attached for people who think judging someone by only a photo and tagline is a bit superficial. "There is nothing taboo or strange about this-it's a natural progression and a very needed one," Ms. Wolfe said.
She described the demographic as ranging from "a young college grad in a new city, to a new mom who wants to find other moms in her area for baby play dates." Ms. Wolfe reported over 10 million swipes in BFF mode, with 1 million messages exchanged and over 100k women engaged in two-way BFF chats. If a one-on-one meeting sounds like too much pressure, Ms. Wolfe plans on launching "BFFPower Brunches" in major cities in the future. If you grew up watching Sex and the City marathons and are plotting your Taylor Swift squad, BumbleBFF is your app.
Squad
Squad is best used by people who are tired of swiping right on their own, but haven't quite given up on the concept of app dating. It connects groups of friends, moves them into a chat and allows them to plan for the evening ahead. Taglines can be changed to reflect where the group is currently spending time.
Founder Adam Liebman said, "People download Squad to meet people who they could potentially date, in a low-pressure situation," describing it as a mix between Grouper and Tinder, but without the premise of an awkward first date. For people who already have a big group of girlfriends and are tired of one-on-one dates, they can bring their friends and swap potential significant others based on who they're meeting, instead of being stuck with one person for the evening.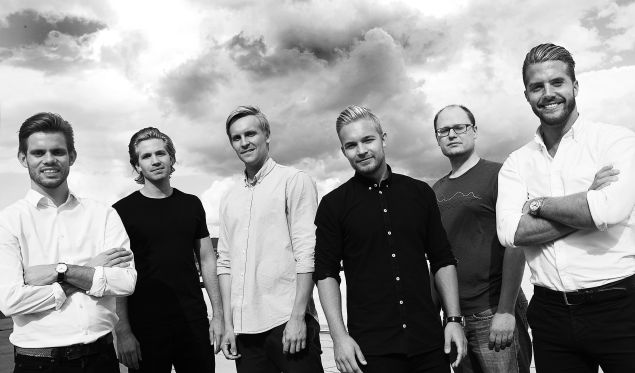 Heaps is the app to use if you're most interested in partying and finding people to participate. (The tagline is "Parties in your Pocket!") Unlike Squad and Cliq, it's looking for people who are nearby. Users create a group with their friends, see groups going out nearby and look at their party photos, then match with people and start chatting.
Frederik Bjerager, the founder of the Denmark-based Heaps, which recently debuted stateside, said, "On a cold Tuesday night in Copenhagen, we were having a dinner party. We didn't know where to go, but all of a sudden realized four girls were dancing and having a party on the opposite side of the street, one floor down. We got creative, but all ideas on how to approach them seemed creepy. We ended up going to an empty local bar, just the four of us. [The] next day, we realized how important people are for a great night out. Being with your friends makes a night fun, and meeting new people is natural when with friends. There were no easy and natural way to connect with other people wanting to go out and no way to explore what was going on. We decided to change that."
Unlike Squad, which has a romantic purpose, the Heaps founders consider their app to be a party finder and want to avoid the awkward connotations of dating apps. If you're constantly experiencing FOMO and checking your Facebook events to see what's happening, Heaps is worth checking out; but hopefully you're meeting people naturally if you're already out drinking with a huge crew.