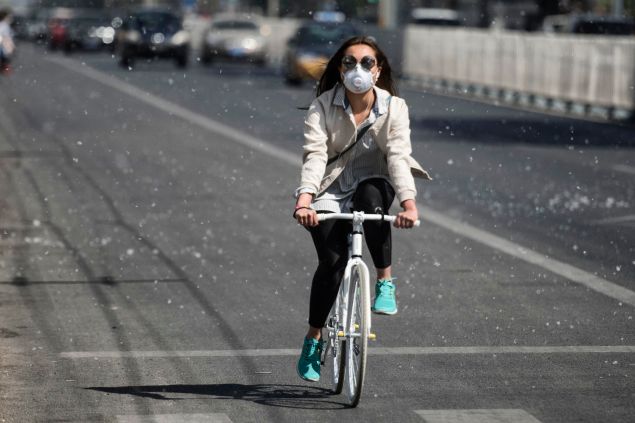 Every autumn when the Nobel Committee announces its latest winners it sets off another round in the anxious debate among educated Chinese about the country's seeming lack of creativity. This is how they interpret China's failure to win its share of glittering prizes offered by the great establishments of science. Even last October's announcement that the Nobel Prize in Medicine would be awarded to Tu Youyou—the first time a Chinese person won in hard sciences—did little to alleviate concerns.
Skeptics complained Tu's work received little support, and much disparagement, from the Chinese medical and scientific establishment. It was worrying, they said, that foreign evaluation of Chinese work (four years earlier Tu received the Lasker Award) seemed so contrary to the imperatives of the Chinese science establishment. This only confirmed the huge constraints Chinese scientists face.
Beijing is eager to prove the skeptics wrong. For most of the past decade China has been seemingly poised at the edge of a promised innovation breakthrough, as Beijing and various city governments have orchestrated large, coordinated programs to foster innovation, creativity and entrepreneurialism. There hasn't been much to show for it, however. In spite of leaden declarations of imminent success issued periodically by bureaucrats, or occasional claims by visiting American venture capitalists that China has become the most innovative society on earth (often made in ecstatic lectures to much-bemused students at elite universities), every declaration of Chinese success ends up citing the same four or five examples.
Entrepreneurialism is often seen as a proxy for the amount of creative innovation within society, and on that front the boosters seem to have a powerful argument in the many Chinese entrepreneurs who succeeded spectacularly over the past four decades. These were mostly rural entrepreneurs in the 1980s—sometimes known as "pig-farmer billionaires"—who confronted an economy with a non-existent private sector, huge structural inefficiencies and an enormous eagerness to reward anyone who fostered rapid economic growth. With nothing to lose, they rallied magnificently to create the huge industrial and logistical businesses that, in the words of MIT's Yasheng Huang, "single-handedly" created the economic "miracle" of the 1980s and 1990s.
Those conditions will not be replicated, however, and Beijing knows it, but it has also fully accepted the claim—perhaps mythological—that in the 21st Century only ferocious innovation can create economic success. That is why the government has taken aggressive steps to encourage young entrepreneurs, streamline the bureaucracy and provide new ventures with such ample financing that for a while young entrepreneurs spoke openly of skimming from the vast flow of money before it dried up.
The most creative of its artists benefitted from some amount of benign neglect.
Beijing may be focusing on the wrong problems. The United States—especially as seen from the outside—is a volcano of creativity, generated by both local citizens and foreign residents, and it is clear that recent immigrants from China's top universities have had no trouble once they moved to the U.S. in creating their share of successful tech companies. This is probably because what makes an economy "creative" is not its culture or the amount of government support innovation receives, but rather a nebulous set of social, legal, financial and cultural institutions that reward one kind of behavior more than another.
Among these institutions are legal transparency and intellectual property rights, neither of which in China are sufficiently respected. It probably isn't an accident that American literature only exploded after copyright rules for American book publishers were more forcefully implemented in the one or two decades just before the Civil War, or that popular American music really took off only after the establishment of stricter music copyright in the 1890s. China's lack of creativity, in other words, is not intrinsic to Chinese culture but simply reflects weak institutional fostering of creative behavior—and while it is admirable that local governments are trying so hard to change conditions, they may be focusing on the wrong things.
It is probably true, for example, that the American financial system is a factor in American high-tech success, but only because it has evolved to accommodate an already healthy underlying process. China has seized upon American financial sophistication as fundamental to its high-tech success. It is mimicking the complex structure of venture capital and private equity that characterizes the part of the U.S. financial system friendliest to high-tech entrepreneurs, but it is doing so mainly because centralized authority, ample liquidity, and a submissive banking system make this easy to do. Even if they succeed, it probably won't matter. Finance did not create Silicon Valley.
Beijing has decided that friendlier banks, ample office space and streamlined bureaucracy will set off an explosion of innovative entrepreneurialism, but this risks a serious misreading of history. Even the experience of industries boosters point to when they want to prove China has become a creative power—like smartphone technology and related applications, where Chinese innovation is as good as or better than that of any other country—don't support current policies.
These policies hope to replicate China's earlier policy-driven economic successes that resulted in the country's surging manufacturing prowess, but these earlier successes tell us little about its potential to get innovation right. Centralized decision-making backed by ample credit can get factories built and railroads extended, but economies driven by innovation have required complex and delicate webs of interlocked institutions, including, beyond some point, benign neglect, and China's limited successes merely confirm that China is no different.
Smartphone technology fostered creativity and innovation in part because the Chinese retail sector was so inefficient that, while policymakers worked out their plans for its improvement, entrepreneurs ignored them and simply leap-frogged into the future of internet shopping. The most creative of its artists benefitted from some amount of benign neglect. While the art establishment argued over which cultural stereotypes would best represent China, it was in the margins the establishment did not recognize as "Chinese" that young urban Chinese developed some of the most interesting music and fashion scenes in the world.
It is likely that if China becomes a power in science, technology and culture—which is not at all certain—it will continue to do so in unexpected ways. The complex and nebulous set of institutions that might foster creativity in China is unlikely to have the same structure that it does in the U.S., and is even more unlikely to be susceptible to policy management. Whether or not it emerges is an open question, and will inevitably rely in part on following the lead of its most creative sectors, something we will address in the next issue of this column.