Plenty of nightclubs like to tout themselves as "different" from the rest. We don't have sparklers, they claim. Our bottle service is special, they lie. But do those late night haunts have half a dozen Damien Hirst's casually hanging on their walls? Do they throw invite-only shows with rock mainstays like the Dandy Warhols and Ra Ra Riot? No, but the Rose Bar does.
The Le Labo-scented watering hole, located inside the Gramercy Park Hotel, has been a go-to for the glitterati for years, but things changed a bit in October 2015. That's when Matthew Green joined the bar as official curator and Dane Asermely was hired as general manager. But they weren't tasked to drastically change the spot, which is well-known for having a notoriously tight door policy.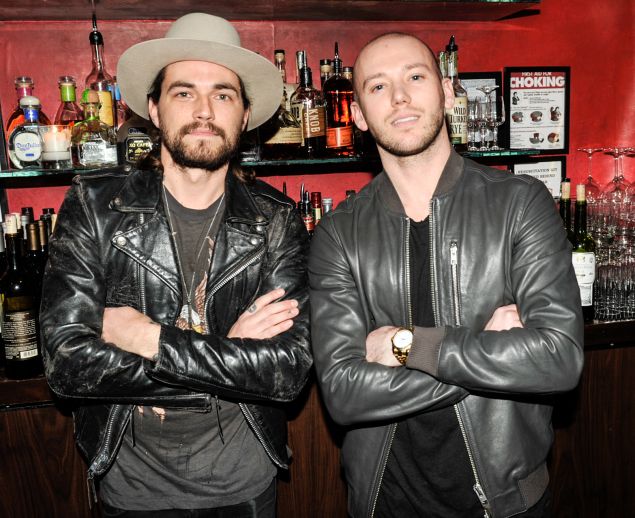 "A lot of great people already did a lot of great work, but Rose Bar needed work and care to rise above others in such a large city, where there are so many things going on," explained Mr. Green. "You can definitely rewrite history a little bit for the future. That's what our focus is. Really taking this room, the brand and delivering it to the newer generation of people of our like-mindedness and getting those people to take a look at what's going on inside this room."
In a way of honoring the history of the spot, Mr. Green and Mr. Asermely are committed to fostering four pillars of basic New York culture: music, fashion, film and art. As a result, Rose Bar is a frequent after party destination for events such as NYFW, CMJ Music Marathon and Frieze Art Fair.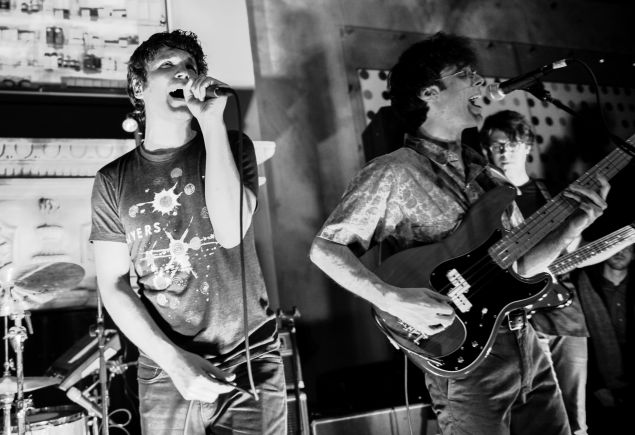 In regards to music, Rose Bar has a two-pronged approach to programming, offering up tunes for everyone. Their Residency Program serves to highlight up-and-coming bands, of all genres. There will be jazz one night, motown another, and of course, plenty of rock 'n roll. Jazz musician Brian Newman plays a set each Tuesday and Thursday night; New York-based artists Miss Velvet and Chris Norton have previously taken part in the Residency.
Then, there are the exclusive Rose Bar Sessions, which attracts bigger musical acts. In addition to the aforementioned Dandy Warhols and Ra Ra Riot, The Drowners and BØRNS are confirmed for Sessions in the near future.
How does one receive a coveted invite to a Rose Bar Session? It all depends on who you are and who you know, as the audience for these intimate concerts are curated by the Rose Bar team. Mr Green put it frankly: "We make sure we're capturing the right people for every show that we're doing."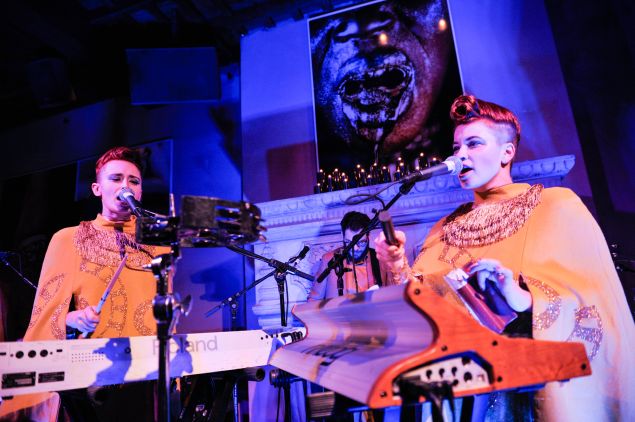 Rose Bar offers these Sessions as a thank you to their regular customers and good friends, a little token of appreciation for their loyalty and support. That curated audience tends to include designers, models, artists, and a handful of influencers in between.
Exclusive concerts aside, Rose Bar offers grub that is far from your average bar fare. Danny Meyer of Union Square Hospitality handles the entire food and beverage program at the hotel, and that extends to the bites and boîtes available under the tequila haze of 4 a.m. Nick Anderer, the executive chef of the hotel's restaurant, Maialino, is in charge of the Rose Bar menu and he loves to experiment with the offerings.
"We've done three or four changes [to the menu] since we got here and it's only been six months," pointed out Mr. Asermely. With a focus on seasonality, the Rose Bar offers a menu that's always evolving. Off the current menu, Mr. Asermely and Mr. Green recommended the salmon tartare and foie gras, respectively, but there's no saying how long those two dishes will remain available. As for drinks, they gave Pancho Villa a nod of approval. Also known as the bar's most popular drink, the Pancho Villa is made with Sangrita, mezcal, tequila, chili pepper and lime, and it accompanies live music rather well.