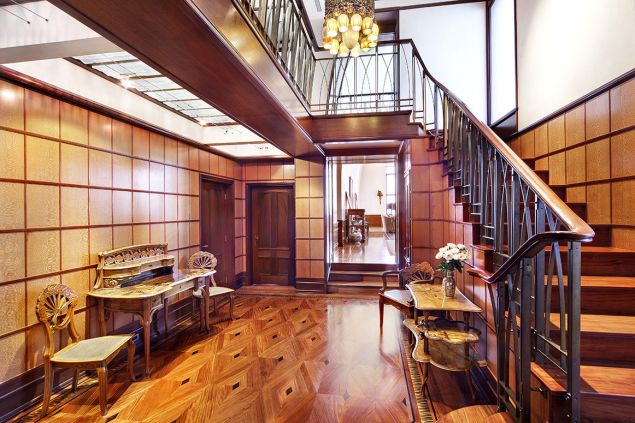 Though the triplex at the Clarendon might be only a fraction of the enormous spread William Randolph Hearst once assembled, it's still quite nice nonetheless, and it (finally) has a new owner.
It didn't happen too easily, though. Benedict Silverman, an investor and art collector, first put the triplex at 137 Riverside Drive on the market in 2014, asking an impressive $38 million for the former Hearst home. Two years, a brokerage switch, and a price cut down to $24 million later, a buyer was found!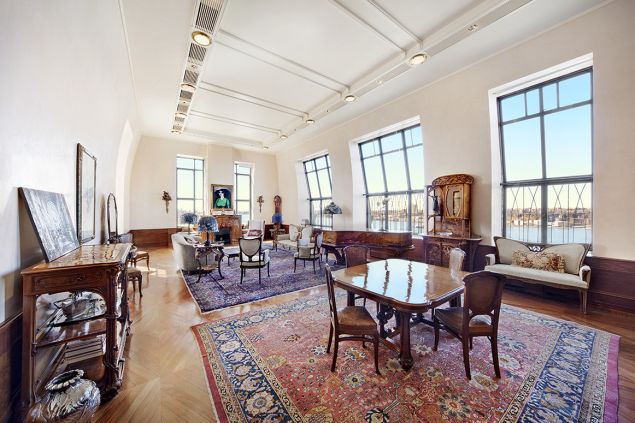 Of course, the $20 million that The A.H. 2012 Family Trust paid for the nearly 7,000 square foot co-op is nearly half the price that it was originally listed for, but then again, the seven-bedroom, 6.5-bath pad is also just a fragment of the publishing magnate's onetime holdings at the Clarendon (he did, after all, own the entire building).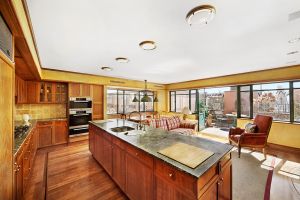 While the penthouse is stunning, it is rather old-school, so perhaps its more traditional charm only appealed to a certain set, of which the trust that purchased the home is a part of. Per the listing, shared by Corcoran brokers Joy Handler and Fabienne Lecole, the home boasts such features as a private landing that leads to a formal entrance hall, 17-foot ceilings, a chef's eat-in kitchen, floors embellished with marquetry designs, and a Tiffany chandelier. And, of course, the new owners have the 10,000 square feet of private outdoor terraces.
Mr. Silverman and his wife, Jayne Bentzen, embarked on quite the renovation of the famed publisher's former digs–before they purchased the home, it had apparently been sitting empty ever since the Hearsts departed for California in 1938. Then again, can you blame them? They did, after all, have a castle on the West Coast.
All in all, it's been a good few months (depending on how you look at it) for the late Mr. Hearst's old haunts—his other onetime Upper West Side penthouse at 91 Central Park West (rumored to be the perch of one Marion Davies) sold to T-Mobile CEO John Legere for $18 million in October.