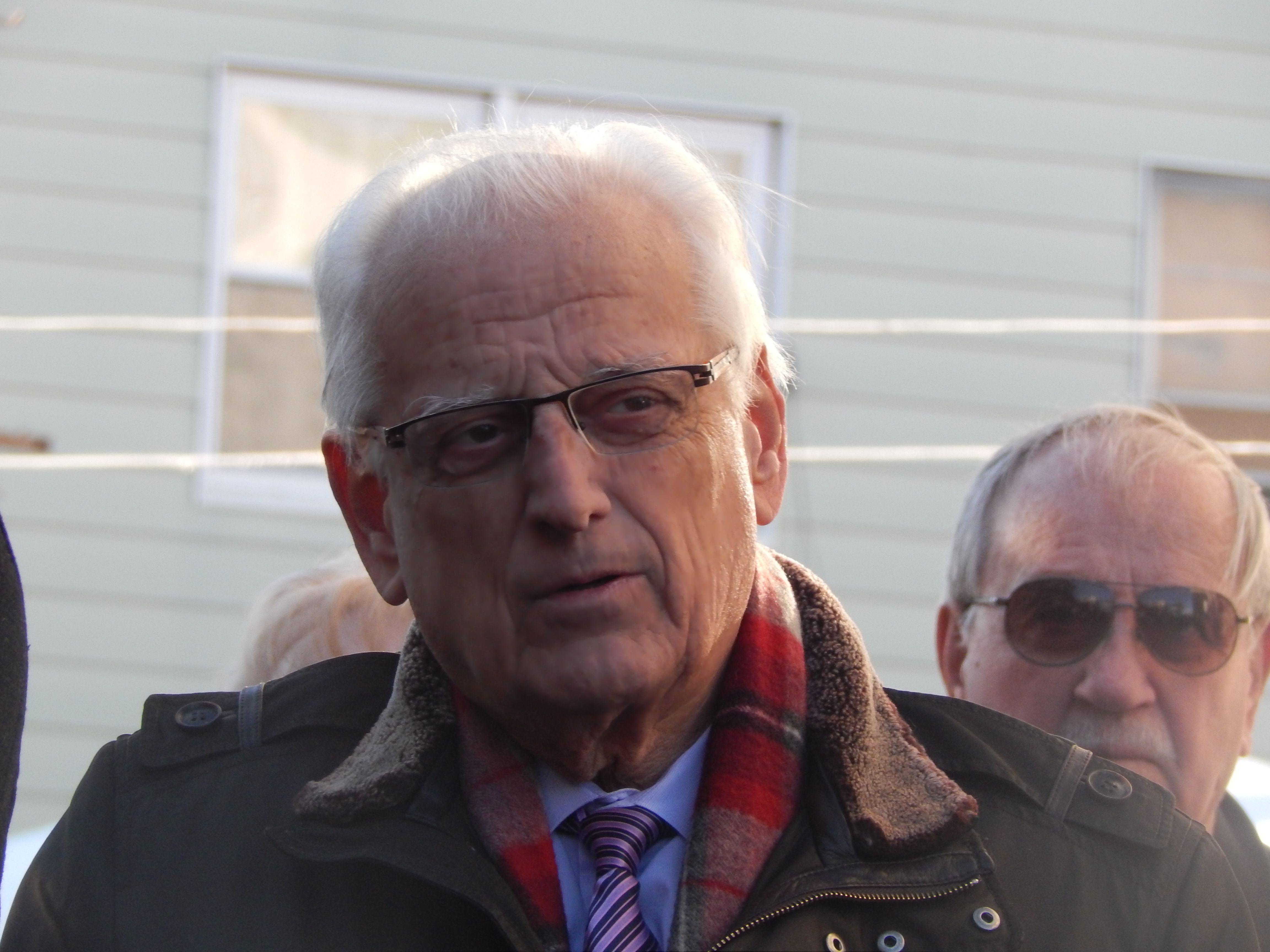 WINNERS
Chris Bollwage
"ZZZZzzzzzzzzz." That's the text message sent by an Elizabeth operative yesterday after the filing deadline. Even in the most slack years, political junkies could always depend on the county seat of Union for action. But not this year. Veteran Mayor Bollwage will run unopposed.Et tu, Elizabeth?
Bill Pascrell
Faced with a Democratic Primary challenge from his old nemesis, the 9th District congressman could stand astride the Silk City at day's end yesterday, Superman man cape unruffled and pacifically iconically aflutter; as his team handed in 4,836 petitions, compared to just over 200 by former Mayor Jeff Jones. Team Pascrell will likely challenge the anemic number of sigs submitted by the challenger, by the way, a source told PoltiickerNJ.
Mike Doherty and Joe Pennacchio
Doherty's so far off the reservation with the sitting administration that movement conservatives wondered whether the 23rd District state senator would actually emerge as a New Jersey delegate to the Republican National Convention. But Doherty – the first elected official in Trenton to back billionaire real estate tycoon Donald Trump – made the list. So did Pennacchio, the 26th District state senator from Morris County.
Pablo Fonseca
The countywide party powers desperately tried to avoid conflict in Bloomfield, to no avail, as a slate backed by Newark operative/campaign consultant Fonseca remained intact and is positioned to challenge Mayor Michael Venezia.
Brian P. Stack
Aristotle once composed a treatise on happiness that devotees of the ancient philosopher would never confuse with a separate essay he penned on politics. But for the Union City mayor and 33rd District state senator, politics and happiness are actually the same concept (along with metaphysics and biology). "If you're not happy, I want to know about it," PolitickerNJ once heard Stack tell a roomful of residents. Most New Jersey politicians start with the premise that their constituents are unhappy as a basic condition of living in New Jersey, not to mention the strains that accompany mortality. But Stack in his political role as mayor/state senator actually takes on the responsibility of creating and sustaining human happiness for his constituents, a feat that would likely puzzle Aristotle, as it also confounded McLaughlin and Associates, whose polling last month showed Stack on another planet of local popularity.
YET TO BE DETERMINED
Chris Christie
After indulging his inner, nationally ambitious child in a run for the presidency, the governor of New Jersey returned to take a crack at playing the adult in the statewide room. Although unable to resist those flashes of anger and name-calling that have been hallmarks of his podium performances, the Republican chief executive almost appears to be pulling it off in this Atlantic City takeover fight, owing to division within the ranks of Democrats. Christie, of course, has sided with South Jersey Democrats and  Building Trades leadership against Speaker Vincent Prieto (D-32) and public sector labor leadership, who remain unconvinced that the takeover plan adequately protects public sector workers' collective bargaining rights.
Steve Sweeney
As he goes all in on the controversial Atlantic City takeover plan down south and draws the ire of Northern urban lawmakers like state Senator Ronald L. Rice, Assemblywoman Shavonda Sumter and Assemblyman Benjie Wimberly, the Senate President last week threw himself simultaneously into the arms of North Jersey as a balancing measure (kind of like Christie traveling to England and Mexico to shore up his foreign policy cred). As part of the statewide juggling act, Sweeney got out in front of the lead crisis in Newark, and made a stop in  Manhattan to advocate for a new Port Authority bus terminal.
Vincent Prieto
The bulk of the Democratic Caucus stood with the speaker in a show of party strength in support of public sector labor against the proposed Atlantic City takeover package, but he's still up against a coalition of South Jersey Democrats, Republicans and pockets of Building Trades-loyal Dems.
LOSERS
The Artists Otherwise Known as the former Majority on the Elizabeth Board of Education
Once the rock stars of renegade politics in New Jersey, Rafael Fajardo, Tony Monteiro and company have fallen back to the farthest hills as they attempt to regroup and find a way to be politically relevant. It won't be in this cycle, where Mayor Chris Bollwage, their longtime arch rival, will run for reelection unopposed.
Joe DiVincenzo and Leroy Jones
The county executive and county Democratic Chairman pulled out all the stops last week when they tried to avoid what promises to be a brutal primary fight, as Mayor Michael Venezia attempts to go for a second term. But they could not reach an agreement that suited the local party chairman.In the words of one feverish operative who evidently has seen too many old Spencer Tracy movies, "It's war."
Mike Venezia
He's still very popular and, according to our sources, well-liked – he'll be a tough out – but despite numerous backroom attempts to avert an election year fight, the mayor of Bloomfield could not avoid a challenge this year by Councilman Joe Lopez.
Scott Garrett
The terminally uncharismatic Republican congressman from the 5th District continues to lag behind his Democratic challenger, Josh Gottheimer, in fundraising. According to Politico's Matt Friedman, Garrett in the last quarter of 2015 raised just $161,105, while Gottheimer, a former Bill Clinton speechwriter, hauled $375,167. Oh, and after months of emitting hardly a peep, Garrett complained that a Politico story documenting his alleged homophobia was a "fabrication."
Jimmy Davis
The mayor of Bayonne has to weather the headache of a group of people in town who want him recalled. According to the Jersey Journal, "Michael Alonso, Donald Baran Jr. and Patrick Desmond — school board member Mary Jane Desmond's brother — filed a notification of intention to recall Davis at the city clerk's office, City Clerk Robert Sloan said [yesterday]."