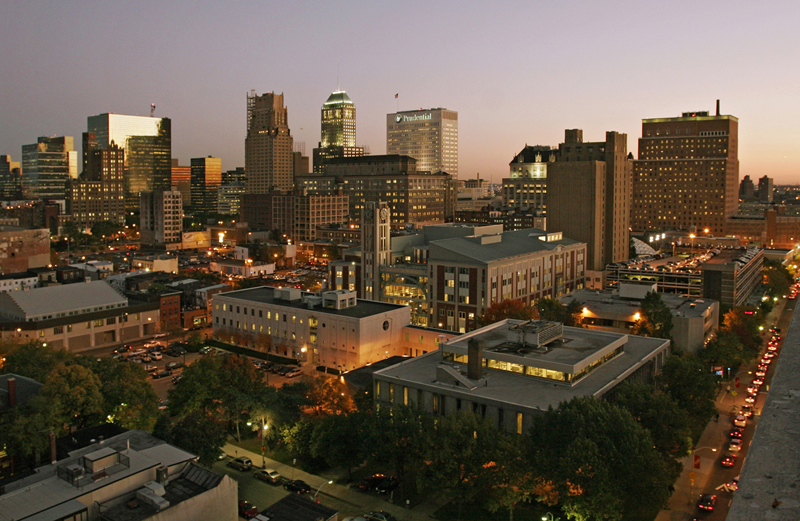 WINNERS
Peter Barnes
The glum-faced LD18 senator finally got the boost he was looking for in the form of a superior court judgeship nomination offered by Gov. Chris Christie and sealed by the Senate Judiciary Committee.
Walter Timpone
The Senate Judiciary Committee this week signed off on Christie's nominee for the state Supreme Court. A Democrat, Timpone – through his connections to Joe DiVincenzo, Christie and Kevin O'Toole – has a Christiecrat bearing with sufficient gravitas glimmerings to appease all scrutinizing sides.
Muhammad Akil and the PC2E Action Fund
Competing in the Newark School Board election, the group built a hyper-targeted mobilization campaign, focused in every Ward in the City, which helped drive voter registration and a strong GOTV effort. Specifically, the ground operation prioritized the South, West and Central Wards and employed three independent firms for both pre-election and GOTV operations, meshing that complemented North Ward allies captained by Councilman Anibal Ramos and South Ward dog soldiers backed by Mayor Ras Baraka. The result was a successful "unity" ticket in Newark, with the election's top two vote-getters pro-school option (or charter education), which is PC2E's basis for existence.
Donald Norcross
The 1st District Congressman last night raised over $500k, at an event keynoted by U.S. Senator Chuck Schumer. Interestingly, Bergen County Democratic Chairman Lou Stellato, Monmouth County Democratic Chairman Vin Gopal and Assemblyman John Wisniewski all made the trip down to Camden County.
Steve Lonegan
The movement conservative NJ state director for Ted Cruz's presidential campaign pulled Heidi Cruz to the Garden State this week for a three-town campaign swing.
Ras Baraka
The mayor of Newark (also see write-up on PC2E above) successfully negotiated a deal with Uber to satisfy both sides of a longstanding local livery feud. In the words of one Baraka ally, to paraphrase, the mayor was Solomon here, you do understand that, don't you?
LOSERS
Howard Birdsall
The former CEO and the largest shareholder of Birdsall Services Group, today received four years in state prison at sentencing by Superior Court Judge James Den Uyl in Ocean County. Birdsall pleaded guilty on Feb. 18 to a charge of second-degree misconduct by a corporate official.  At the time of his plea, the Brielle-based Birdsall paid $49,808 to the state, representing forfeiture of the political contributions that he made on behalf Birdsall Services Group that were reimbursed by the firm.
Lawrence Durr 
PolitickerNJ once went to Chesterfield and remarked to seemingly complacent hosts that their town might has well have been in Vermont, such was the graceful and gracious sense the environs radiated of being wholly separate from the toxic underworld of New Jersey politics. That was before Durr tripped himself up, and bagged by the state AG's Office. The longtime committeeman, mayor and planning board member in Chesterfield Township – pleaded guilty this to a criminal charge that he filed fraudulent ethics disclosure forms that failed to disclose his financial relationship to a developer. A state investigation revealed that Durr entered into an undisclosed deal to sell transferrable development rights on a 104-acre farm to the developer, and then used his official positions to advance the developer's plan to build a major residential and commercial project at another site in the township. So, as Durr proved, never go anywhere in New Jersey and assess that the place might be different from any other familiar underbelly. We owe those people an apology. Underneath the slick veneer of social respectability they actually occupy just one more den of inequity, or if you prefer the words of Obi Wan Kenobi, another "wretched hive of scum and villainy."
Joseph DiNapoli
A member of the three-man ruling panel of the Lucchese crime family, was sentenced today to three years in New Jersey State Prison by Superior Court Judge Salem Vincent Ahto in Morris County.  DiNapoli pleaded guilty on Feb. 12 to a charge of second-degree racketeering.  DiNapoli controlled the family's gambling operations and other criminal activities from New York, along with a second member of the crime family's ruling panel, Matthew Madonna, 80, of Seldon, N.Y.  Madonna also pleaded guilty to racketeering in Operation Heat and was sentenced to five years in state prison on Sept. 30, 2015.
Seven Random People who Allegedly Acted like Opportunistic Dumbasses
Acting Attorney General Robert Lougy this week announced that seven additional individuals were charged criminally with filing fraudulent applications for federal relief funds related to Superstorm Sandy.  Since March 2014, the Attorney General's Office has filed criminal charges against 57 people for allegedly engaging in this type of fraud, including the seven individuals charged today. If you really, really want to know who these people are, you can find their names here.