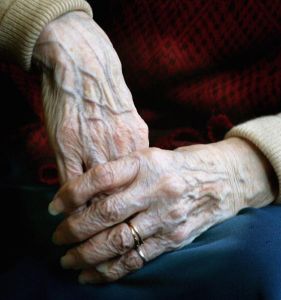 A new report on gender pay disparity is shedding light on the long-term consequences of the wage gap, particularly the damaging consequences it can bring for women in old age.
Released today by Congresswoman Carolyn Maloney of New York's 12th district, the report highlights how pay inequality worsens as women get older—with increasingly disparate wages translating into lower lifetime career earnings and, ultimately, significantly lower retirement income.
According to the report, young women start out making 88 cents to a man's dollar, but by the time they are 65, this number goes down to just 40 cents (Notably, a feminist cupcake sale in Australia earlier this week, intended to educate university students about wage disparity, led to death and rape threats). This inequality leads to lower pensions, lower social security and the troubling statistic that women 75 years and older are almost twice as likely as men to live in poverty.
Ms. Maloney, who expressed frustration today's press conference that the gap has persisted for so long, emphasized the need for action.
"The impact of lower wages throughout women's careers is devastating," she said. "Costing these individuals working full time, year-round nearly half a million dollars over the course of her lifetime."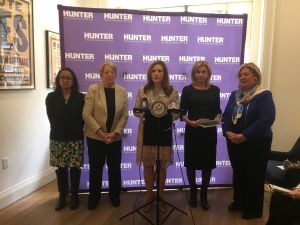 While the root of the wage gap can be partly attributed to things like women taking leave when they have children, or a tendency towards being less aggressive during salary negotiations, the report also found that about 40 percent of the gap remains unexplained by these factors, suggesting that discrimination could be at play.
But for Purvi Sevak, Professor of Economics at Hunter College, wage differences that can be explained by external factors should not be dismissed.
"I would argue that [explainable differences] are not okay," she said. "Why are we making those choices? They are because we don't have childcare, we don't have paid leave."
Major recommendations of the report include stronger family leave policies throughout the country, similar to the paid leave act that recently passed in New York, and greater pay transparency, which, it is noted, could be accomplished through the passage of the Paycheck Fairness Act, introduced by Senator Barbara Mikulski in April 2014. Ms. Sevak also said that concrete data on the earnings of male peers, which this act could bring, would give women more confidence when asking for greater pay.
"We've moved twenty cents in the right direction since 1963, but we have 21 cents more to go, and at the rate we're going, the pay gap will not close until the year 2059," Ms. Maloney said. "That's a long time to wait, so I feel that we should get serious about this."