TRENTON – State House room 103 was abuzz with activity on Thursday morning as politically-minded women from throughout New Jersey gathered for a networking breakfast. The event was hosted by the Women's Political Caucus of New Jersey (WPCNJ).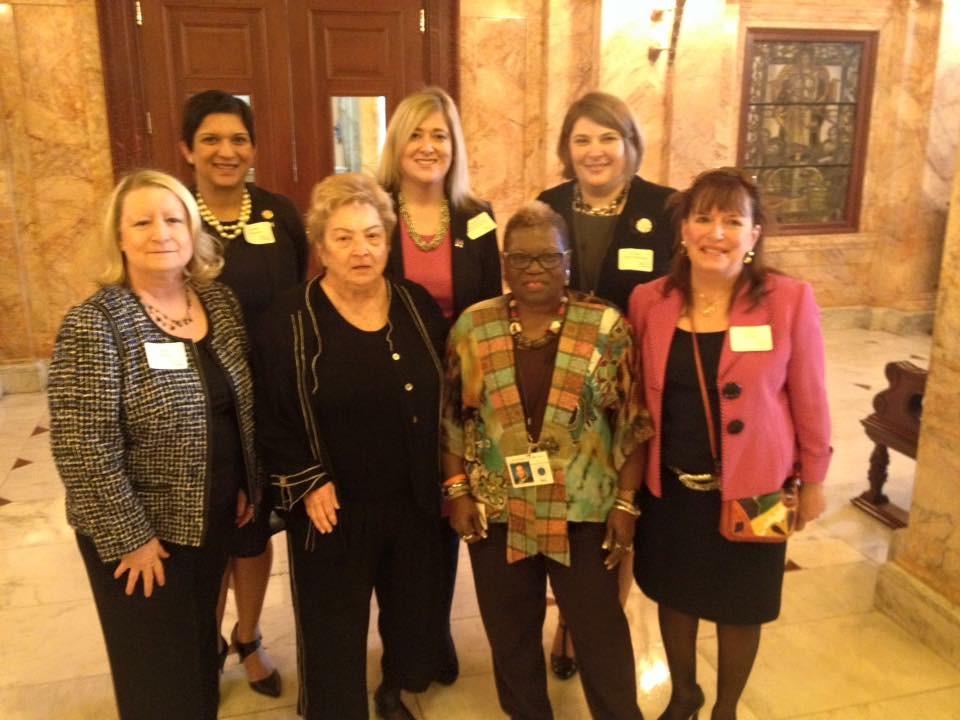 The event was attended by the likes of Jeannine LaRue of the Kaufman Zita Group, Montclair University President Susan Cole, Assemblywoman Angela McKnight, and Chief of Staff to Congressman Frank Pallone Janice Capbell Fuller, among many others.
At the event, WPCNJ Vice President of Membership Grace Strom Power said a few word thanking the elected officials and board members for attendance.
Other notable attendees included:
Hanifa Barnes, Office of Congresswoman Bonnie Watson Coleman
Bordentown Township Mayor Jill Popko.
President of League of Women Voters NJ Nancy Hedinger
Councilwoman Ayesha Hamilton, West Windsor
Councilwoman Pamela Renee, Neptune City
Councilwoman Jennifer Keyes-Maloney, Ewing
Councilwoman Elsie Foster-Dublin, Highland Park
Lorna Philipson, 4th District Congressional Candidate
Eileen Thornton, Hamilton Democratic Club President and WPCNJ Board Member