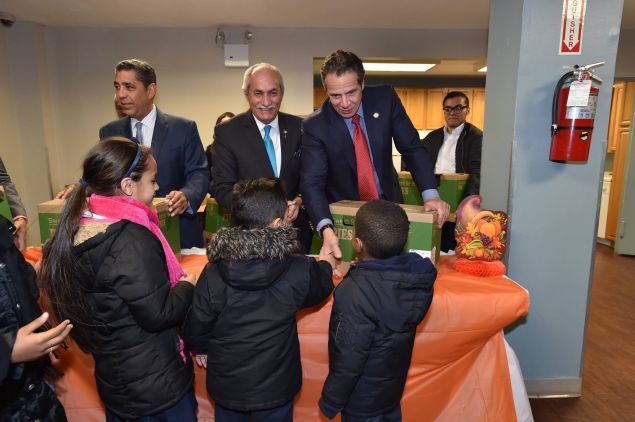 A contender for retiring Congressman Charles Rangel's seat submitted first-quarter fundraising filings so strange and skewed they have federal overseers asking questions.
Upper Manhattan Assemblyman Guillermo Linares's congressional campaign committee reported collecting $46,075 in contributions so far this year, and making zero expenditures. But the documents he submitted purport more than half that haul came from a single $27,000 donation from former Bloomberg administration Deputy Mayor Howard Wolfson.
Federal election law caps individual congressional campaign contributions at $2,700, suggesting an errant decimal point in Mr. Linares's accounting.
"If you have not already done so, please inform the Commission of your corrective action immediately in writing and provide photocopies of any refund checks and/or letters reattributing or redesignating the contributions in question," Federal Election Commission analyst Jill Sugarman wrote in a letter to the campaign earlier this week, giving Mr. Linares 60 days to comply.
The letter highlighted Mr. Wolfson's listed contribution along with two from another donor who appeared to have given $50 more than the legal limit. The former deputy mayor confirmed through a spokesman that the donation was just $2,700, meaning the assemblyman really raised a mere $21,775 toward his congressional bid—a fraction of the $100,000-plus most of his opponents garnered in the same time period.
Ms. Sugarman also noted that Mr. Linares's campaign reported no expenses during the first three months of 2016. So far this year, the campaign has set up a professional-looking website and created at least some campaign signs, which can be seen around Mr. Rangel's Upper Manhattan and South Bronx district.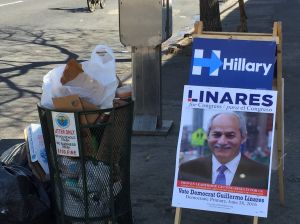 He would also have needed to print petitions and obtained at least 1,250 the signatures in order to make the ballot by the April 18 deadline.
The candidate did not respond to requests for comment.
Besides the congressional race, Mr. Linares faces a challenge for his Assembly seat from the chief of staff to Councilman Ydanis Rodriguez—a close ally of State Senator Adriano Espaillat, another contender for the House seat.
Mr. Linares, a former councilman, was the first elected official in the United States born in the Dominican Republic. He himself served as former Mayor Michael Bloomberg's commissioner of the Department of Immigrant Affairs from 2004 until 2010.