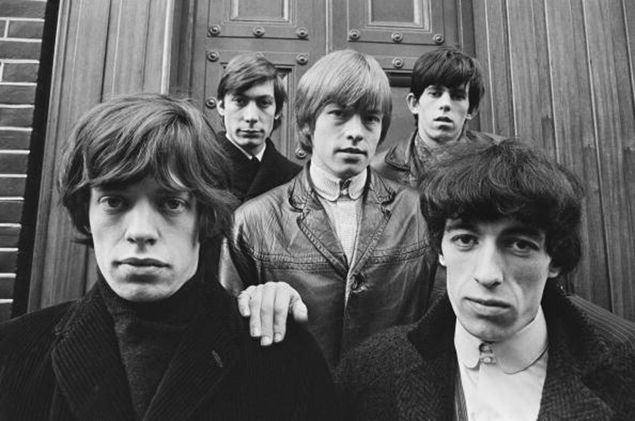 When it comes to rock 'n' roll mythology, few bands have racked up quite so many debauched misadventures as the Rolling Stones. Their rumor mill is currently swirling with stories that Keith Richards, when he saw the David Bowie exhibition, declared immediately that the Stones should do something similar. Now a new show, predictably titled "Exhibitionism," has just opened at London's Saatchi Gallery. The show offers a comprehensive overview of the outrageous career highs and lows of the band, charting a journey that began over five decades ago in London's Marquee Club in 1962.
The exhibition comes at another timely moment in the Stones story. Vinyl, the HBO show portraying the 1970s rock scene was co-created by Mick Jagger, Martin Scorsese, Terrence Winter and Rich Cohen, who is also the author of an excellent new book on the band, The Sun and the Moon and the Rolling Stones.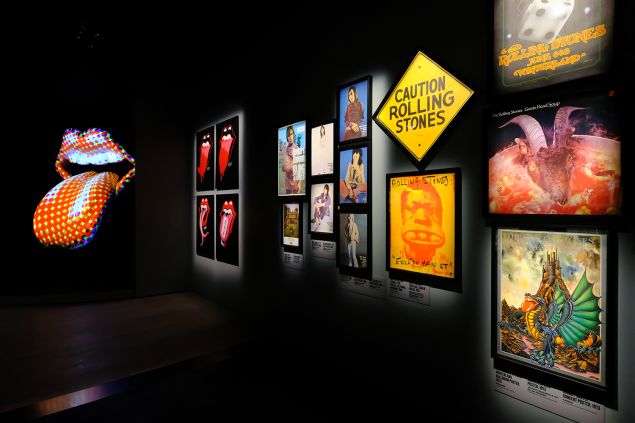 Even as a seasoned rock 'n' roll curator ("The Beatles" at the Ed Sullivan Theatre and "Rock Style," in association with the Met to name but a few) Ileen Gallagher found the process demanding. The task was not simply to present a chronology of the Stones story but to create "immersive" rooms that captured spine-tingling emotions, including sights and smells from iconic moments of the band's infamous history. 
"There's so much information and so much visual culture associated with them that it was really hard to figure out what to include, and what things we really couldn't find a place for," she told the Observer as she prepared to fly into London to oversee the final installation. Having spent 18 months planning what the show should look like, raiding priceless artifacts from the Rolling Stones' own archives and contacting specialist collectors around the world for the unique ephemera needed to authenticate the experience, she explained that collaboration was key. Ms. Gallagher, who heads up her own Manhattan-based company,  Ileen Sheppard Gallagher Productions, was brought on board by IEC Australia (International Entertainment Company) who were originally approached by the band three years ago to start thinking about this project. "I had worked for the Stones on their 50th anniversary photography exhibition staged at Somerset House in London in 2012, so I was already a known quantity to the band. The producers at IEC got in touch, and we have worked closely with other designers to create a dynamic visual experience that allows you to almost 'feel' what life within the band would be like. Other people, notably Pentagram and Finn Ross, who runs FRAY Studio, have both had a major input to the show. They helped to figure out the artistic content and design."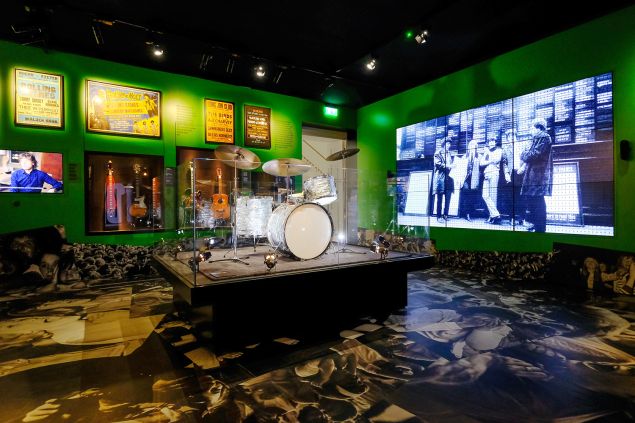 The show promises rare audio archives, books, vinyl records, priceless instruments, video performance, original cover artwork, unseen photography, stage props, costumes, film footage narrated by Martin Scorsese and interactive multimedia through a sequence of nine rooms. Ms. Gallagher explained that the first two galleries and the last one are set up to provide a framework for the whole experience. "The show opens with a five-minute, fast-paced movie called Experience that provides a historical trajectory of the band relayed on sixty screens, but other than that the band were very insistent about the organization and did not want to follow a strict chronological line." I wonder how much input the multimillionaire Stones have had with the project, and if they've all been scuttling around their various international homes to unearth some long-forgotten trinket hidden down the back of a sofa that will better illustrate a dodgy rock anecdote? 
"All the band have been very helpful and very hands on," Ms. Gallagher said. "Mick's contribution to the process has been extremely intelligent, and I think we developed an understanding between us about how he wanted this all to be. He has an amazing creative vision and a great sense of humour."
Many of the 65 costumes in the Style Gallery are attributed to Mr. Jagger. From clean-cut, modish dogtooth-check tailoring to slinky navel-baring Ossie Clark jumpsuits to a reproduction of the flouncy white Michael Fish blouson dress Mr. Jagger wore at the 1969 free concert in Hyde Park two days after Brian Jones was found floating face down in his swimming pool. Over the years Mr. Jagger's sartorial choices have caused almost as much controversy as the famous Redlands drugs bust (who could forget the weird laced-up Lycra Quarterback pants he was so fond of in the 1980s?), and his onstage fashionista posturing is as much an integral trademark to the Stones legacy as his strangulated vocal style. Ms. Gallagher thinks the significance of one particular piece from Mr. Jagger's wardrobe makes it likely to be the most valuable piece exhibited.
"Objects without context really don't have any meaning so it was very important to me that everything we chose to show had a cultural context, and Jagger's Omega shirt that he wore at Altamont became one of those Holy Grail items. We had to have it because of the historical significance of what happened there—that one piece is so highly charged emotionally."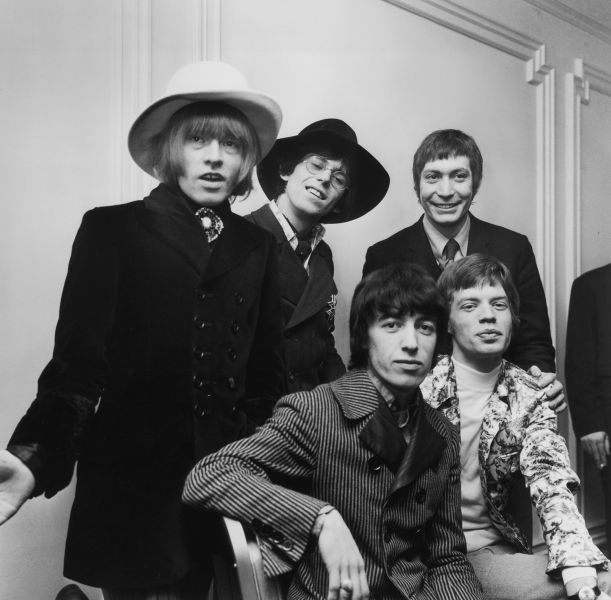 From the legendary Sticky Fingers artwork that Andy Warhol produced for the band in 1971 to Keith Richards' priceless Les Paul guitars and a tiny 1930s toy drum kit that Charlie Watts used to practice banging out a rhythm without overloading on noise, "Exhibitionism" provides a fascinating back catalogue of over 500 items. Visually powerful and technically masterful (you can control the sound mixers on specific songs to drown out the whiney bits), the show gives insight into the extraordinary complex machinations of a rock 'n' roll institution rumbling onward without any indications of slowing down. The band is keen to point out this retrospective exhibition is not a full stop to signal the end, as Keith Richards says: "We didn't get this museum idea with the thought of retirement. It's just another input into the traveling circus."
The Rolling Stones are determined it seems to "Not Fade Away" quietly into the history of rock music, as this show will be touring the world for at least the next four years.
"Exhibitionism" runs at the Saatchi Gallery in London from April 5 to September 4, and it is planned that it will tour to the major cities in the world for several years.