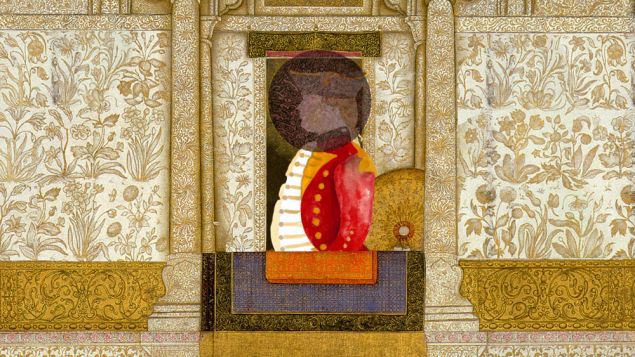 MONDAY, MAY 23
Talk: "Democratic Vistas: Shahzia Sikander and Elanor Heartney in Conversation with Phong Bui" at Pratt Institute
In this Brooklyn Rail-sponsored talk, badass contemporary Persian miniature painter Shahzia Sikander raps with writer and editor Eleanor Heartney at the site of the exhibition Imago Mundi: The Art of Humanity, which just opened at the Rubelle and Norman Schafler Gallery on Pratt Institute's idyllic Brooklyn campus. What ever will they talk about? Glad you asked! The show is comprised of nearly 3,000 tiny artworks by contemporary artists from 14 countries across the world—including Tibet, Syria, Japan, Tunisia and many more—so the global dispersion and dissemination of artworks around the world is a big theme. But they'll also probably touch upon a sentiment that German artist Joseph Beuys described as finding "unity in diversity" amongst artists of the world. Hopefully our presidential hopefuls will check this out! Oh yeah, and cocktails after—sweet.
Higgins Hall Auditorium, Pratt Institute, 61 St. James Place, Brooklyn, New York, 6:30 p.m., Free to the public, reservation required
Symposium: "Palmyra: Mirage in the Desert" at the Met
Yes! A two-part, day long symposium on the embattled ancient oasis city that was seized by the Islamic State and subsequently recaptured is coming to everyone's favorite mega-museum. Gain insight into the art, archaeology, history and religion of a Syrian oasis city during this one-day symposium. In the morning sesh, you'll learn about the city and the surrounding territory, ancient works from Palmyra in the Met collection and how to be a "proper citizen" of Palmyra. In the afternoon session, you'll learn about Bel and Baalshamin, the two lost temples of the city, funerary portraiture from the ancient city and all about the freestanding sculpture of the city. And at the evening lecture you'll learn all about the history of Queen Zenobia (queen of the Palmyrene Empire) throughout history.
The Metropolitan Museum of Art, 1000 Fifth Avenue, New York, 10:30 a.m.-7:30 p.m.
TUESDAY, MAY 24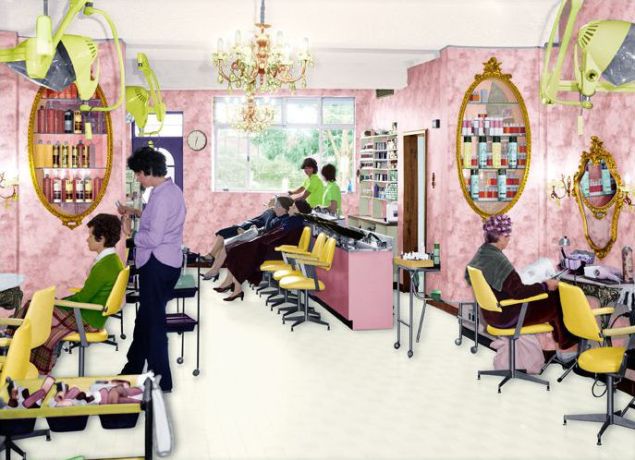 Opening: "On Limits: Estrangement in the Everyday at The Kitchen"
Young art world geniuses unite! The Whitney Museum of American Art Independent Study Program's 2015–16 Helena Rubinstein Curatorial Fellows are coming together to "cook" up something at the Kitchen: a show revolving around the general theme of worldly contradictions. Some major artists are participating: Francis Alÿs, Merlin Carpenter, Claire Fontaine, Barbara Kruger, An-My Lê, Tracey Moffatt, Catherine Opie and more, and public programs will be on offer for the duration of the show. This Justice League of curators includes Daniella Rose King, Viktor Neumann, Samuele Piazza and Kari Rittenbach and instead of focusing on a single theme, they will allow a multitude of cacophonous contemporary art voices to ricochet around the gallery space. Go immerse yourself.
The Kitchen, 512 West 19th Steet, New York, 5-8 p.m.
WEDNESDAY, MAY 25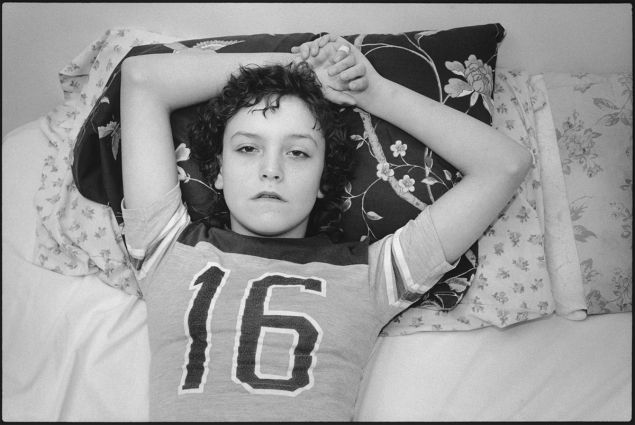 Opening: "Tiny: Streetwise Revisited: Photographs by Mary Ellen Mark" at the Aperture Foundation
This is a profound, long-term project by the late photographer Mary Ellen Mark, who, beginning in 1984, began to take photographs of a homeless teen named "Tiny" living on the streets of Seattle. Drawn from the original series of photographs published in Life magazine that were then expanded into the publication Streetwise and photos from taken over the next 30 years, the show documents Tiny as she goes from a spunky and hardened kid living on the street to a middle-aged mother with ten kids of her own. Mark's partner, filmmaker Martin Bell, offers his lauded 1984 documentary (which is also titled Streetwise) to the exhibition as well, and dialogue from the film, as well as from Mr. Bell's upcoming doc, TINY: The Life of Erin Blackwell, are used in the texts and captions for the exhibitions. If you like powerful subject matter, this is for you.
Aperture Foundation, 547 West 27th Street, New York, member opening from 6-7 p.m., public opening from 7-8:30 p.m.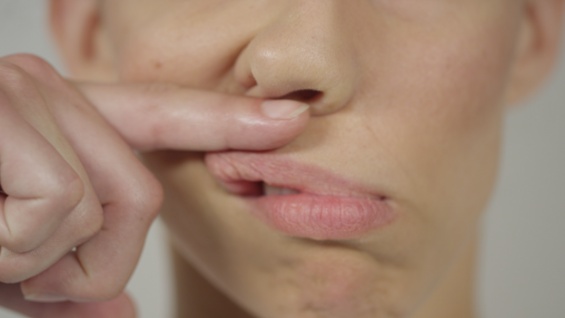 Performance: "Cally Spooner: A Lecture on False Tears and Outsourcing" at the New Museum
I have a "double negative" theory about this event: two traditionally snoozy formats ( lectures and performances) will come together to make one very interesting event. This U.K.-born artist's lecture-as-perfomance was inspired by a passage in Gustave Flaubert's novel Madame Bovary where Emma Bovary's lover signs his farewell letter with a faked tear. This, of course, led her to think about "outsourcing" and voilà: a lect-formance was born.
New Museum, 235 Bowery, New York, 7 p.m., General Public: $15, Members: $10, ½ Gallery Admission with same day event ticket purchase.
Opening: "If Only Bella Abzug Were Here" at Marc Straus
Equal rights activist and Women's Environmental and Development Organization (WEDO) founder Bella Abzug is the subject of this group exhibition, which is jam-packed with an amazing lineup of women artists, including Nicole Eisenman, Anj Smith, Ann Craven, Holly Coulis, Sarah Crowner, Shirin Neshat and others. The Bronx-born congresswoman, who was nicknamed "Battling Bella" and favored hats both large and stylish, affected many through her life's work, and this show commemorates her through a range of unique artworks from both emerging to mid-career artists. Listen, dudes: they're half the population. So let's go and support them.
Marc Straus, 299 Grand Street, New York, 6-8 p.m.
THURSDAY, MAY 26
Opening: "Julia Benjamin, Sarah Braman & Nicole Cherubini" at Jack Hanley Gallery
If you're like "that all-women art show was good, but I want more," then you're in luck: Captain Jack Hanley has put together a sweet, physical-looking three-woman show at his gallery. Ms. Benjamin attacks her canvases with chunky, muscular brushstrokes that abstract her varied imagery, Ms. Braman creates 3-D hybrid objects that burst with color (painted or otherwise) and Ms. Cherubini builds absurdist ceramics with careening ornamental flare. Together, they should be a force to be reckoned with.
Jack Hanley, 327 Broome Street, New York, 6-8 p.m.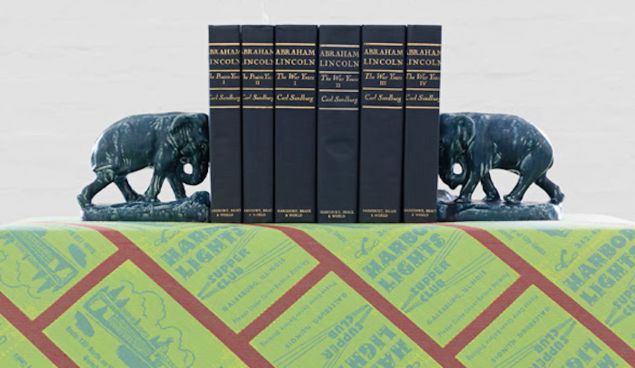 Talk: "Stephen Prina and Friedrich Petzel on 'galesburg, illinois+'" at Friedrich Petzel
Multimedia artist, musician and Keanu-Reevesologist Stephen Prina (as a teacher, he famously offered a class on Mr. Reeves at the Art Center in Pasadena in the 80s) is opening a show on the subject of his hometown titled "galesburg, illinois+." He also found the perfect enthusiastic German to talk about it with—his New York dealer Friedrich Petzel. Appropriated collectibles, souvenirs and reproductions from the town dominate this show, which grew exponentially out of a single matchbook the artist found from a Galesburg restaurant (that has long since closed) where he performed as a musician when he was a just snot-nosed punk. Meanwhile, Mr. Prina's 13-track Ode to Galesburg, as self-sung mixed tape-cum-sound installation piece jams in the background of this highly biographical exhibition. For fans of Mr. Prina, it should be a treat to learn more about his formative years.
Petzel Gallery, 456 West 18th Street, New York, 5:30 p.m.

Performance: The Kitchen Spring Gala Honoring Charles Atlas and Dara Birnbaum at Cipriani
It's a good week for the Kitchen, which is also having this blowout Cipriani Wall Street event to honor two amazing video artists: Charles Atlas and Dara Birnbaum. I'm not going to lie to you, the tickets to the cocktail and dinner are not cheap, but with performances by the Stanley Love Performance Group, Caroline Polachek (of Chairlift) and Glenn Branca, it should be entertaining. The good news is tickets to the after party are only $75, and that money will go to two good causes: funding The Kitchen's exceptional program and helping you to be hung over at work on Friday like everyone else.
Cipriani Wall Street, 55 Wall Street, New York, Cocktails and dinner: 6:00 p.m-9 p.m., party: 9:30 p.m.-12:30 a.m.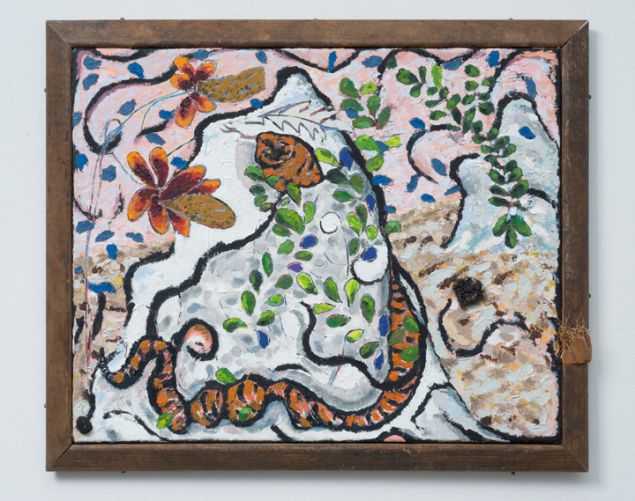 Opening: "The Faraway Inside" at Nicelle Beauchene
Here's a group show that actually has some men in it, but guess what? It looks awesome anyway. It also happens to be a show that focuses on my three favorite media—painting, drawing and sculpture—and how they can contemporize ideas about the subconscious through intuitive gestures and shapes. Highlights include new paintings by two young painters Yevgeniya Baras and Britta Deardorff, both of whom are on the path to art world stardom.
Nicelle Beauchene, 327 Broome Street, New York, Opening: 6-8 p.m.