With weddings, galas and dinners on the horizon, summer is no time to slack when it comes to suiting. It's also certainly not the time to wear the same black suit over and over again. Instead, use the days from June to August for having a little fun, stepping out of your comfort zone and wearing some color. Seriously, please don't wear black.
Here we rounded up five simple style rules (along with some menswear experts), to help you ace your summer wardrobe.
Feel out the situation: Sometimes it's not totally necessary to go all out with a tie, waistcoat and the whole shebang. Take into consideration your surroundings and whether you will be too dressed up (or, alternatively, casual). We like how Edgar Ramirez opted for a double breasted pinstriped suit, in a loud blue hue, for a photo call in Cannes. He smartly left the top few buttons undone and did not wear a tie. This kept his look polished, but not over-the-top. Keep dress codes in mind for outdoor summer weddings, which tend to allow a more casual look.
The same mindfulness applies to outlandishly patterned looks. "When putting on seersucker, ask yourself, 'Am I going to someplace where I intend to have a good time?' If the answer is yes, proceed," advised Laurie Aronson, the fourth-generation owner and president of Haspel. "If you are going to a board meeting, it might not make sense."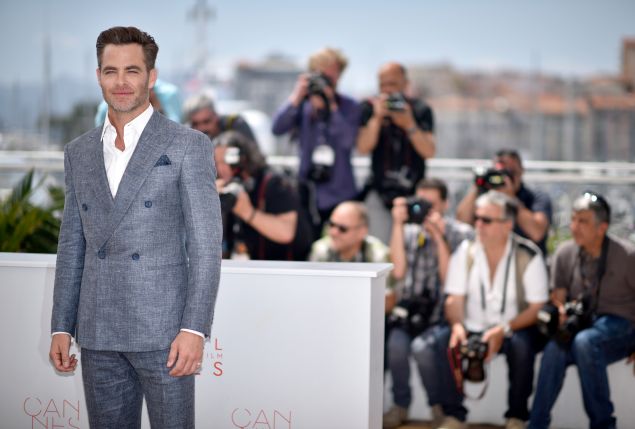 Slip into a silk linen blend: That said, the summer is a great time to experiment with subtly patterned separates. A nubby silk linen weave is the best bet, as the natural fiber is breathable and the texture adds a certain refined touch to the look, without being too loud. Plus, both the jacket and the trouser can be dissected and worn on their own; a grey woven jacket will look great with a dark, selvedge denim.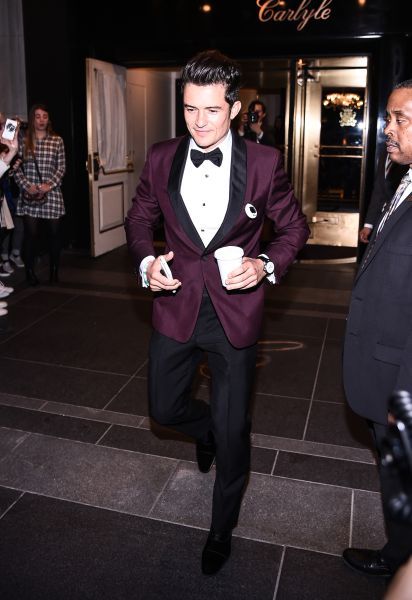 Color it in: If looking boring is your end goal, by all means, wear black. But if you'd rather be known as a well dressed guy, color is the way to go. East Dane's fashion director, Wayne Gross noted that navy and blue tones are very strong for summer, but burgundy (à la Orlando Bloom) and tobacco are having a moment as well.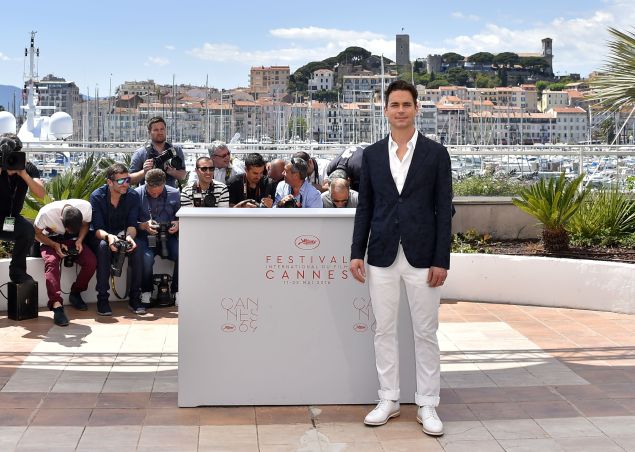 Mix and match: Make like Matt Bomer and opt for a look that isn't matchy matchy. Contrary to popular belief, this look is still pulled together and formal, but also rather playful. "Make sure your color and texture variations are subtle, and not too jarring," warned Mr. Gross. In order to avoid a look that's too loud, he suggested playing with tone-on-tone, in varying shades of blue but he's also a fan of a light chino paired with a navy blazer.
Sneak around: If you're going to wear sneakers with a suit, you need to own the look. Or at the very least, opt for a statement-making pair of kicks. Take Victor Cruz for example, who paired his navy Public School suit with a pair of bold patent leather sneakers from the same label. Featuring a contrasting white sole, these shoes add character to his ensemble, rather than lending a sloppy feel to his look. Nick Ayoub, co-founder and buyer of menswear site Opumo, agrees with the footballer's sartorial choice, but has some tips, should you want to replicate this vibe: "Wear with tapered pants or light colored chinos to allow the delicate details of the sneaker to take the focus," he said. "The visible quality and premium sneaker versatility will act as a clean complement to the entire outfit, rather than a distraction like a heavier, smarter shoe would offer."