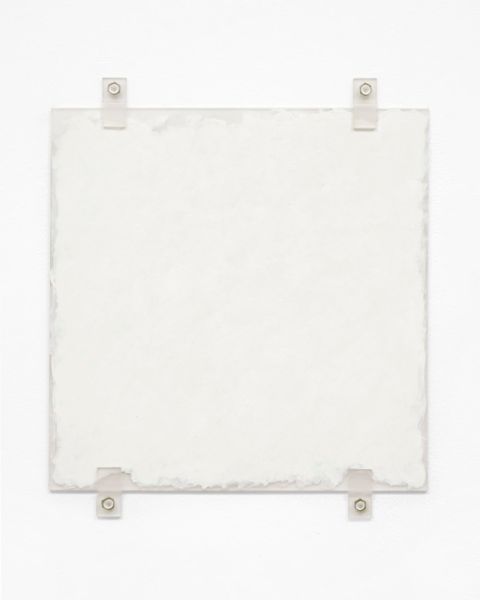 TUESDAY, MAY 31
Talk: Charles Gaines on Robert Ryman at Dia:Chelsea
As part of the Dia's "Artists on Artists" lecture series, Mr. Gaines (who closed a terrific show at Paula Cooper Gallery in April) will expound upon another artist getting a lot of attention lately: Robert Ryman. He will likely discuss Mr. Ryman's current show at the Dia:Chelsea, but beyond that, we have no idea what topics will be broached. But both artists are southern gentlemen with big-time galleries who've been at this game for a while.
Dia:Chelsea, 535 West 22nd Street, New York, 6:30 p.m., Free for Dia members, $10 general admission; $6 admission for students and seniors
WEDNESDAY, JUNE 1
Party: Party in the Garden 2016 at MoMA
Hosted by a half-dozen mega-collectors, this year's Garden Party, which takes place in the Abby Aldrich Rockefeller Sculpture Garden (hence the name), will honor… wait for it… a couple more mega-collectors! Oh, and three artists: Huma Bhabha, Mark Bradford and Brice Marden. Aside from the ubiquitous cocktails, there will be a dinner, a DJ set and a special performance by Robyn. And of course, an afterparty jam of some sort. This is a benefit, by the way, so be prepared to pay out the nose for tickets (you can get them online) and for self-congratulatory speeches.
MoMA, 11 West 53rd Street, New York, Cocktails at 7:00 p.m., Dinner at 8:00 p.m., After-Party from 9:00 p.m. to midnight, tickets available online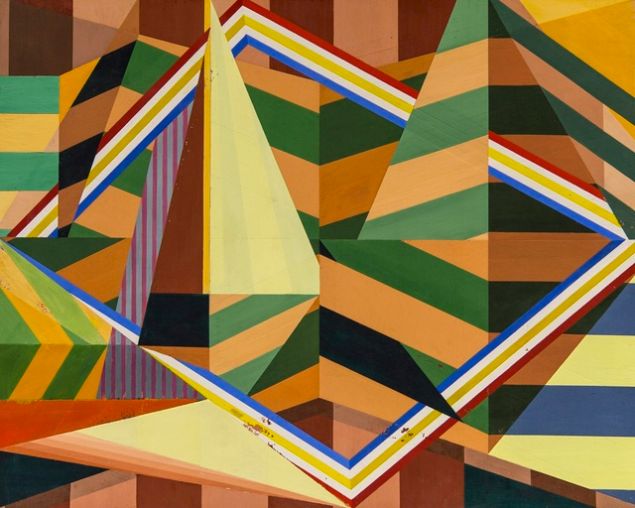 Auction: "Unrestricted: The Artadia 2016 Benefit Auction" at Izhar Patkin Studio
If you don't know about it already, Artadia is a fantastic organization that has been benefiting American artists since 1999—and they really appreciate it. That's why they've gotten such great donations for their annual benefit, including artworks from artists like Dana Schutz, Trenton Doyle Hancock, Anthony Pearson, Tal R, and many more. The event space was even provided by an artist—the legendary East Village studio of  Izhar Patkin. The evening will begin with food and drink, and a live and silent auction (brought to you by the Paddle8 people) will follow. Music will be provided by DJ Matthew Higgs of White Columns fame. Tickets are $250 ($450 for a pair) and can be procured from their site.
Izhar Patkin's studio, New York, 6:30-9:30 p.m.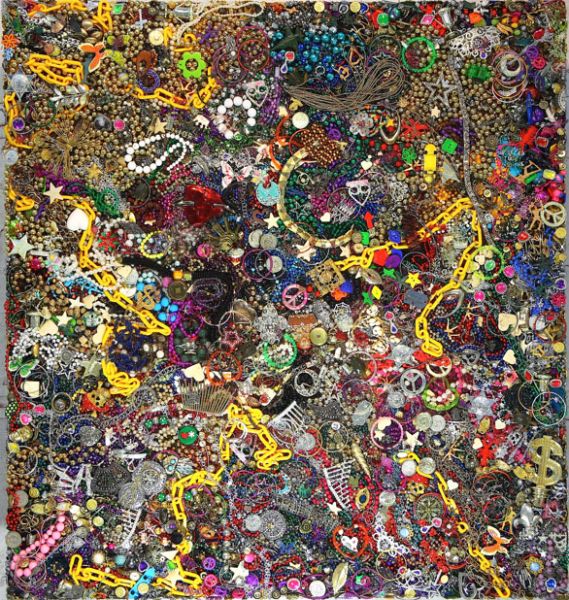 Talk: "Imperfect Utopia: a conversation with Carlos Betancourt, Paul Laster, hosted by Maria Brito" at Rizzoli Bookstore
Artist Carlos Betancourt will celebrate the release of his new book Imperfect Utopia by discussing his work with art scribe Paul Laster (who occasionally contributes to this fine section) and art advisor Maria Brito at one of New York's most famous art book stores. The Puerto Rican-born, Miami-based artist, known for his multimedia artworks focusing on the paradox of cheap, throwaway glitter, just closed a show at the Museo de Arte Contemporaneo, San Juan, Puerto Rico and now has this great tome (published by Skira Rizzoli) out just in time for summer.
Rizzoli Bookstore, 1133 Broadway, New York, 5:30 p.m.
THURSDAY, JUNE 2
Opening: "Temporary Highs" at bitforms
Curated by Lindsay Howard (who we profiled in February), this Lower East Side gallery will mount an impressive list of digitally-based artists for a show that looks at the addictive qualities of the Internet and whether these common practices are actually gratifying in the long run. Some of the the artists involved include Addie Wagenknecht, Jonas Lund, Ry David Bradley, Hannah Perry, Petra Cortright and more. But be careful: buying art from hot, young artists can also as addictive as Facebook.
bitforms, 131 Allen Street, New York, 6-9 p.m.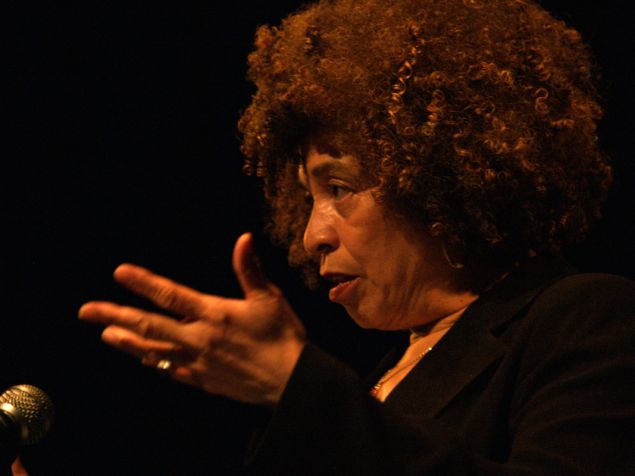 Event: "The 2016 Sackler Center First Awards" at the Brooklyn Museum
The Sackler Center's First Awards honors women who have broken down barriers and changed the world with their passion, innovation and strength. This year, the one and only Angela Y. Davis is the awardee. An iconic figure who has fought oppression around the world, Ms. Davis will join in conversation with Gloria Steinem (another feminist powerhouse). Tickets to the reception and dinner are available through the website or by phone.
The Brooklyn Museum, 200 Eastern Parkway, Brooklyn, 6-9 p.m.
Opening: "Who I Am: Rediscovered Portraits from Apartheid South Africa" at The Walther Collection Project Space
Taken between 1972 and 1984 in Pietermaritzburg (a mid-sized South African city), this grouping of studio portraits by Singarum Jeevaruthnam "Kitty" Moodley offer a fantastic melange of commissioned photographs of poor and working class patrons from the Apartheid era. While related in feel to the late Malian photographer Malick Sibide's studio portraits, these works offer a view of the unique cultural exchange that happened in South Africa despite ongoing segregation efforts from British rule. What's most apparent in these photographs, aside from their strict format, is a love of detail as seen in local modes of dress, both modern and traditional.
The Walther Collection Project Space, 526 West 26th Street, New York, 6-8 p.m.
Screening: NADA at the Atrium: Michel Auder at The David Rubenstein Atrium
The New Art Dealers Alliance (a.k.a. NADA) is bringing French-born, Brooklyn-based artist Michel Auder (known in some circles as Cindy Sherman's ex-husband) to this Lincoln Center site to show three of his acclaimed New Wave-inspired videos: Heads of the Town, Endless Column, and 1967. Mr. Auder, who also has the distinction of having worked on Andy Warhol's Chelsea Girls, will then talk to artist and curator Gianni Jetzer about his work, and following that, one of Mr. Auder's rising-star former students, Kevin Beasley, will put on a sound/performance piece, making this an event chock full of wonderful things.
The David Rubenstein Atrium, Broadway between 62nd and 63rd Streets, New York, 7:30 p.m.