The temperature has been heating up, so cool down with a cocktail.
We've rounded up nine delicious cocktails that are perfect for the summer weather. Some of these drinks are frozen and fruity while others are smooth and minty, but they're all boozy and refreshing. And of course, they're all easy to whip up at home.
Frozen Strawberry Negroni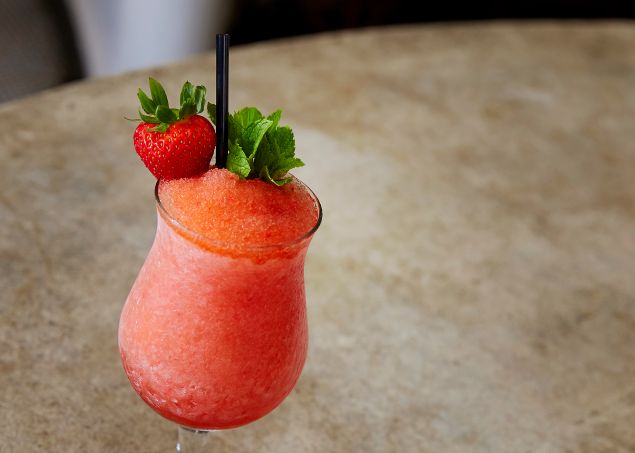 1 oz. Campari
1 oz. Bulldog Gin
1 oz. Cinzano 1757 Sweet Vermouth
3/4 oz. Orange Juice
1/2 oz. Simple
Garnish with a strawberry and an orange slice
Add all ingredients to a blender and blend until smooth. Pour and garnish.
Midori Colada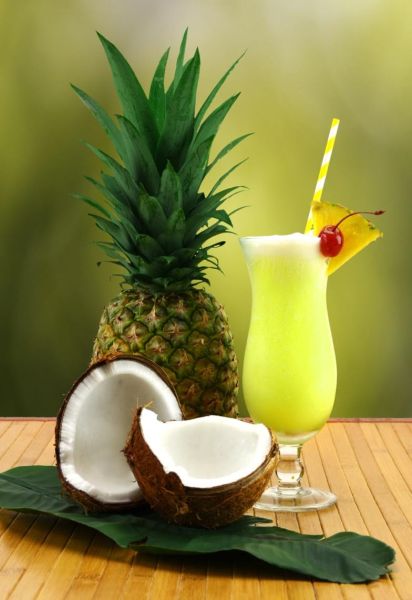 2 oz. Midori
1 oz. Cruzan pineapple rum
4 oz. Colada mix*
Whipped cream
Garnish with pineapple and cherries.
Combine ingredients in a blender and blend until smooth. Pour into a hurricane type glass and top with whipped cream and fruit for garnish.
*Combine 5 oz. cream of coconut and 8 oz. of pineapple juice in a blender without ice. 
Aperol Spritz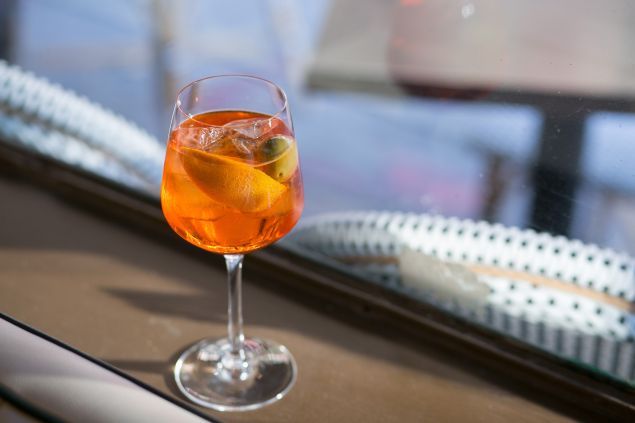 3 oz. Cinzano Prosecco
2 oz. Aperol
1 Splash of soda
Garnish with orange slice
Pour the Prosecco, Aperol and a dash of soda into an ice-filled wine glass and stir and garnish. 
Freshly French
1.5 oz. CAMUS VSOP Elegance cognac
3/4 oz. Lemon juice
1/2 oz. Simple syrup
Garnish with a lemon slice
Add a lemon slices into a chilled glass and set aside.  Add all ingredients to a shaker with ice and shake.  Strain into garnished glass and serve.
Summer Negroni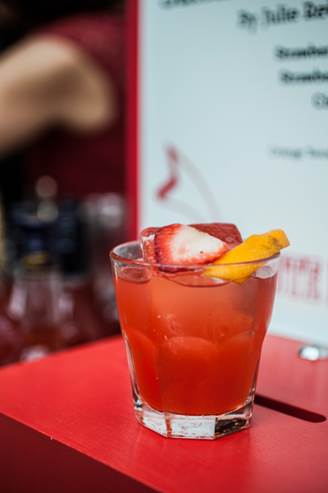 1 oz. Gin
1/2 oz. Strawberry-infused Campari
1/2 oz. Strawberry-infused Aperol
1 oz. Cinzano Bianco
Garnish with an orange twist and strawberry slice
Stir and strain over one large ice cube and garnish.
Mint Mayhem
1 oz. LUCID absinthe
1 oz. Pineapple juice
2 oz. Lemon-lime soda
5 Mint leaves
3 Lime wheels
In a glass, muddle mint leaves and a lemon wheel. Add ice, Lucid absinthe, pineapple juice and top with lemon-lime soda. Garnish with a mint sprig and a lemon wheel.
Mr. P Gin and Tonic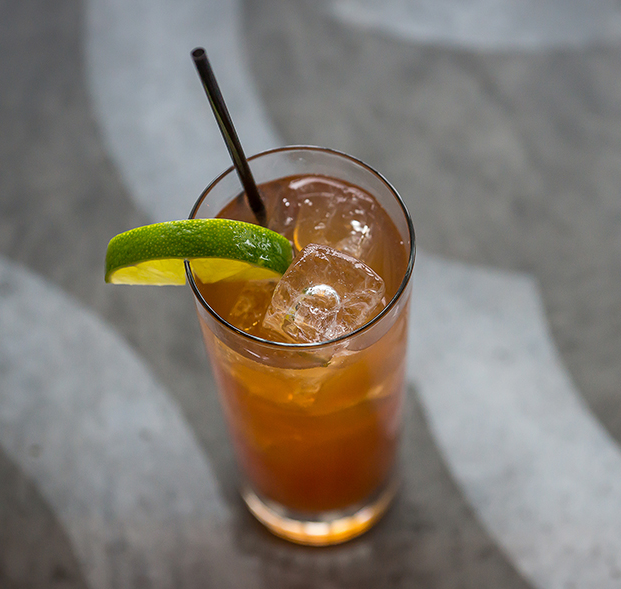 1.75 oz. Hendrick's gin
1.75 oz. House tonic syrup
.5 oz. fresh lime juice
3.5 oz. soda water
Garnish with a lime wedge
 Build cocktail in a tin without ice. Pour over ice into a highball glass and garnish.
The Crooner  
3/4 oz. Frangelico
1.5 oz. Rum
1 Tbsp. Cherry jam
3/4 oz. Lime juice
3 dashes Tiki Bitters
1 egg white (optional)
Garnish with a brandied cherry
Dry shake and then shake once more with ice. Strain into a coupe glass and garnish.
Facing West
2 oz. Maestro Dobel silver tequila
1 oz. Raw coconut water
1/2 oz. Lime juice
Barspoon agave
4 large pieces fresh watermelon
Lime wheel
Shake ingredients in a tin and fine strain into an Old Fashioned glass filled with ice. Garnish with a watermelon triangle and lime wheel.