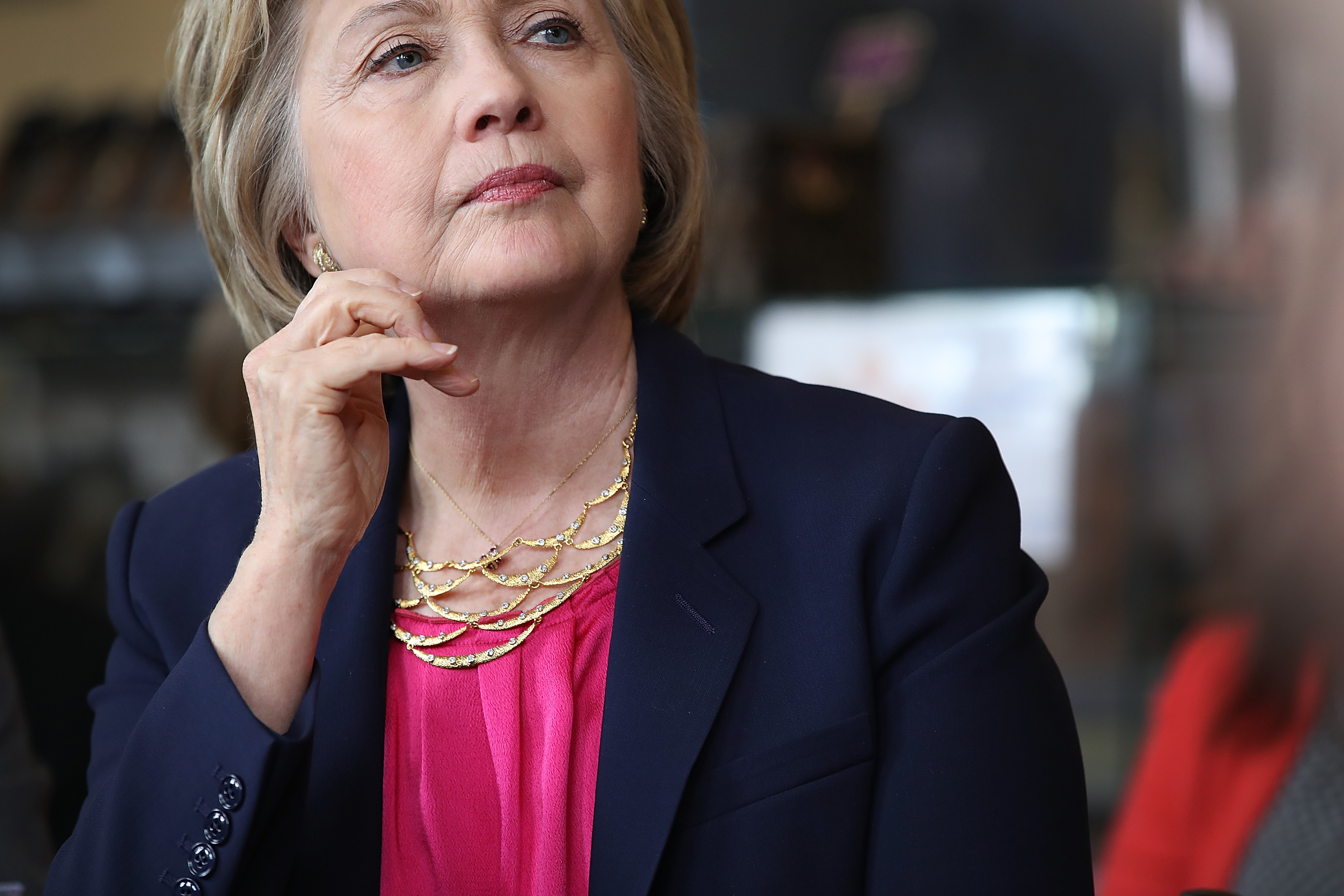 In late April presumptive Republican presidential nominee Donald Trump made headlines accusing Hillary Clinton of playing the "woman's card" to get elected.
"I think only card she has is the women's card. She has nothing else going. And, frankly, if Hillary Clinton were a man, I don't think she'd get five percent of the vote," Mr. Trump said after winning five state primaries. "The only thing she has going is the woman's card. And the beautiful thing is women don't like her, okay?"
Cue liberal outrage calling Mr. Trump a sexist for daring to say such a thing. Some even used the opportunity to push their own narrative that women are poor, oppressed souls in America beaten down by the patriarchy who receive absolutely no perks for being a woman. Ms. Clinton sought to capitalize on this statement by selling "woman cards" that include misleading statistics trying to convince American women they are oppressed.
I don't agree with Mr. Trump on a lot of things, but I certainly believe Ms. Clinton has benefitted from her gender – it's why she seemingly can't go two minutes without reminding everyone she's a woman or that she's running to be the first woman president.
So here's my challenge to Hillary Clinton: Give one speech; one, single speech without mentioning you're a woman, or that you're running to be the first female president. This challenge also forbids taking a non-women's issue, like criminal justice reform, and turning it into a women's issue because that's really the only thing you know how to do.
Not every woman found Mr. Trump's "woman's card" statement objectionable. Former Arizona Gov. Jan Brewer, a Trump surrogate, reminded a radio audience that "women don't just vote because you're a woman… they're interested in all those other issues."
It highlights one of the Democratic Party's current biggest weaknesses: Men. Men are voting for the party less and less.
But for Ms. Clinton, gender is all that matters. Ms. Brewer also derided Ms. Clinton for selling a "woman's card," by saying she "certainly wouldn't have put out a Brewer card and make people pay a dollar for it."
Mr. Trump on Sunday continued his attacks on Ms. Clinton by astutely noting what attack ads against him would include.
"They've already taken $90 million worth of ads," Mr. Trump said referring to Ms. Clinton. "And their ads are all woman-oriented. You know she is playing the women's card… She's going: 'Did you know that Donald Trump raised his voice when speaking to a woman?' Oh, I'm sorry."
Mr. Trump also pointed out something that shows some of the privilege women in America have. He said men are now "petrified" to speak to women. This is becoming increasingly true, as the "woman's card" gives one the right to call anyone a sexist for saying anything they find objectionable.
Men are becoming afraid to open doors for women for fear of being called a sexist, male employers are afraid to close the door when speaking to female employees for fear of being accused of harassment, and god forbid a man say "good morning" to a woman on the street…
The problem is especially bad on college campuses, where normal human interaction is being redefined as sexual assault or harassment just because a woman decides later she didn't like it. That's the kind of fear and frustration Mr. Trump is channeling when he talks about men being "petrified" to speak to women.
Even Democrats have experienced the wrath of Ms. Clinton's "woman's card" supporters, who have tried to brand fellow liberals who support Vermont Sen. Bernie Sanders over Ms. Clinton as "Bernie Bros"—misogynistic Internet trolls who don't want a woman as president.
It highlights one of the Democratic Party's current biggest weaknesses: Men. Men are voting for the party less and less, and it's due to things like Ms. Clinton's almost exclusive focus on women and minorities, as well as being called sexist just for supporting a different candidate.
That's also one of the reasons Mr. Trump has become popular, as it's not just Democrats who have assumed men—especially white men—are just fine and beneficiaries of privilege and therefore can be ignored. When you ignore a population for long enough, problems emerge.
So I'm wondering if Ms. Clinton could give one speech without playing the "woman card." I have my doubts, but it would be interesting to see what she could come up with.
Disclosure: Donald Trump is the father-in-law of Jared Kushner, the publisher of Observer Media.