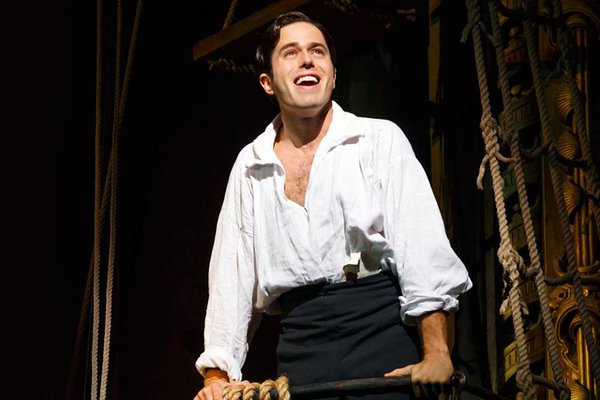 Most Broadway buzz this year centered around Hamilton, the Great White Way's newest hit. But there were actually 39 productions that opened during the 2015-16 season—some were successful in spite of the Hamilton monopoly (mostly because they starred celebrities) but others faded faster than you can say "break a leg."
So on this Memorial Day, we present a tribute to the unloved plays and musicals which, for better or worse, didn't click with audiences and closed early.
Amazing Grace
A group of producers found out once again this year that religion doesn't sell on Broadway. In the tradition of faithful flops like Leap of Faith and Scandalous. this bio-musical about abolitionist John Newton, who wrote the hymn "Amazing Grace," lasted barely four months in the city of sin.
Dames at Sea
This old fashioned musical about a group of actors putting on a show on a naval battleship after their theater is demolished was a hit Off Broadway in the 1960s, but never made it to the big stage until this year. Sadly, in the age of Hamilton nobody cared about corny jokes or big band music, and the show closed in January.
Sylvia
Another Off Broadway success, this comedy about a middle aged couple that tries to rejuvenate their marriage by adopting a stray dog has a twist: the dog is played by a human actress, in this case Annaleigh Ashford. But audiences didn't find it funny when Ms. Ashford scooted around on stage or sniffed her costars' genitals—while it was scheduled to be a limited run all along, the play still closed three weeks early.
Allegiance
This musical, a passion project for Star Trek's George Takei, centered on a Japanese-American family in an internment camp during World War II. In a risky move, producers relied on Mr. Takei's social media acumen and the ongoing immigration debate to sell tickets. But the dark subject matter turned audiences off, and reviews were mixed (though Rex Reed loved it) so in February the show bid farewell to Broadway.
Hughie
A Eugene O'Neill one act starring Oscar winner Forest Whitaker? It sounded like a sure thing, and catnip for Tony voters. But ticket buyers balked at paying Broadway prices for a show that was only 65 minutes long, and rumors that Mr. Whitaker didn't know his lines didn't help either. Performances were supposed to run through June, but the show didn't even make it to the end of March—and the show's only Tony nomination was for set design.
Disaster!
A musical parody of 1970s disaster movies set to disco music was always going to be a tough sell—that's why the producers of Disaster! only booked it for a limited run through July. But the show had lackluster sales from the beginning, and only received a single Tony nomination (for featured actress Jennifer Simard) so the financiers abandoned ship and Disaster! closed May 8.
Tuck Everlasting
This musical about a 10-year-old girl who befriends and tries to protect a family of immortals relied on families, and fans of the 1975 book on which it's based, to propel the box office. But ticket sales were soft in a saturated Broadway market, and the show's only Tony nomination was for costume design, so it played its last performance yesterday.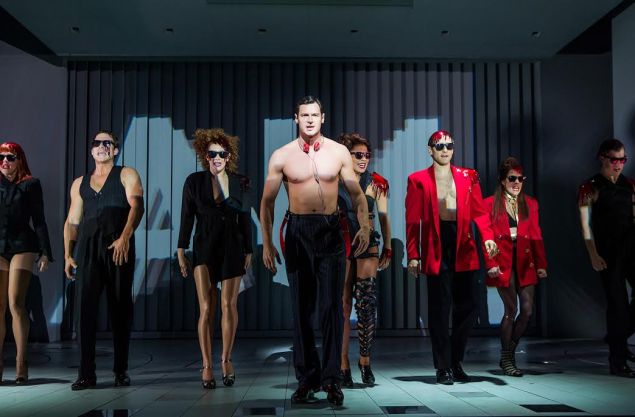 American Psycho
Broadway's latest casualty, this musical adaptation of Bret Easton Ellis' book about a murderous Wall Street banker started out as one of the season's most anticipated shows, largely because the score was composed by Spring Awakening's Duncan Sheik. But once the show opened critics and audiences found out it was actually a mess, and its only Tony nominations were in design categories, so it's closing this Sunday.
Some long-running shows also ended their runs this year: Broadway took its last chance on Mamma Mia—the tribute to ABBA closed in September. Best Musical winner A Gentleman's Guide to Love and Murder also bid farewell to Broadway.
In a rare occurrence, one show actually announced a Broadway run and then abruptly cancelled it—Nerds, a musical comedy about Bill Gates and Steve Jobs, was supposed to open in April, but this plan was scrapped when a major investor backed out just weeks before the beginning of previews.
On the flip side, some risky Broadway propositions paid off handsomely—the producers of Fully Committed, a one-man show set in a restaurant starring Modern Family's Jesse Tyler Ferguson, announced on Friday that they were actually extending their run until the end of July.