Previously on "A Millennial Reviews…"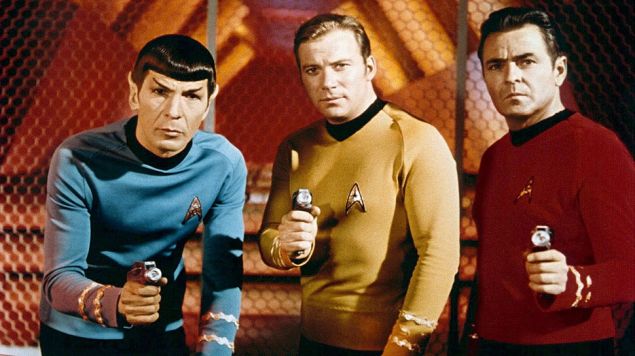 If you follow me on social media then you know how I feel about science (I Fucking Love It). I've seen Blackfish six times, twice in 3-D. I regularly share studies about how "they" "discovered" that my liver-crushing alcohol addiction and frequent masturbation habit actually means I'm a genius. I start every sentence of every argument with the phrase "they did a study that proves…" without reading any of the actual study I'm citing. Hell I don't even read the article most of the time. The real scientific truth is all in the headlines these days. Digital media companies know that you're busy Uber-ing and Blue Apron-ing your Prince-grieving twenty-something ass all over the place 24 hours a day and you don't have time to read the boring data involved in these things, so they stuff all the truth in the headline so you can Go-Gurt that knowledge right into your head while razor scootering across the Williamsburg Bridge like a millennial Bon Jovi.
I'm always talking about science because I'm a HUGE nerd. I LOVE Star Wars, and I'm like the only person I know that does. When I walk into the club with my R2-D2 iPhone 6S phone case and my Supreme Leader Snook Chuck Taylors on, they let me into the VIP room where I drink from a limited edition Dom Perignon bottle shaped like C-3PO's head. What I'm trying to say is that I'm a total loser and an outcast. I get what it's like to feel alone because I've been bravely declaring my love of things like Star Wars and comic books since 2012, when I discovered them. 2012 was a harrowing year, I'd wake up every day as a scared 6-foot-tall 25 year old adult man and I'd never know if some jocks were going to break into my apartment and beat me up for liking the most popular cultural symbols of all time. People don't understand how brave I am. I've tried strapping a GoPro to my head and filming myself walking around so you guys can see how oppressed I am on a daily basis but every time I do this I just end up getting laid and accidentally making POV porn. The struggle is real.
I recently watched Star Trek because I never actually watched it growing up (I was busy having sex and hanging out with my friends after school) so I decided to marathon The Original Series. Let me tell you, good Yeezy almighty, Star Trek sucks earbuds. Now I'm a total geek, but I don't understand how anyone can be expected to actually watch this stuff. Every episode is an hour long. Do you understand how long an hour is? That's half of a podcast. If I don't have 10 minutes to listen to Marc Maron talk about his dead cats then I don't have 60 hours to watch a dudebro white-privilege his way across the galaxy in a deep V-neck. I tried though.
The show opens with a view of some stars in space. Stars are those things you see on the default wallpaper art of a smartphone, before you change it to a picture of yourself that you took in a diner while trying to look like you didn't know that you were taking your own picture. Yellow text reading "Star Trek" crawls onto the screen, a blatant rip off of Star Wars. Then there's actually a pretty cool sound that's either a theramin or Bjork sighing, which is accompanied by the Starship Enterprise flying across the screen and into the show we go. The Enterprise is a discontinued Beats by Dre speaker that flies through space delivering our crew to new planets that are populated by a mixture of Slipknot bassists and Mudvayne bassists. Literally every alien they meet is just a guy covered in red paint with some Sculpey smashed onto his head.
The Crew itself is lead by Captain Kirk, a Workaholics bro who clearly gets his haircut by one of those huge bearded "I build furniture in my free time" Williamsburg guys. His right hand man is Spock. I'm writing a whole separate piece on how offensive it is that Spock is appropriating vampire culture with the way he cuts his hair and holds his face in a constant frown. Maybe he just has resting bitch face. I don't know. Either way I don't like the way he talks to the Clinton supporters on the crew, just bombarding them with cold logical facts. Spock's tone is problematic.
The other white men on the ship include the guy from Bones for some reason (how boring are they trying to make this show?!) and a couple of European dudes that I have definitely bought counterfeit jeans from in Greenpoint. Now you might be thinking "enough white men already, where are the women in this show?" Initially I was going deliver one of my classic "all caps gender rants" about this because it appeared that women on Star Trek barely received screen time but about 30 hours into the show I realized that the ship is technically a woman (it's a Siri situation) and she actually is on screen the MOST. Enterprise is a strong female lead and is the star of the show in my opinion. If you watch the program with this in mind though, then Star Trek is disturbingly violent against women.
I watched Star Trek for hours. I watched as a team of beach tanned Men's Rights Activists traipsed across the universe culturally appropriating everything in sight, getting into boring long-winded philosophical conversations with aliens. It's impossible to actually listen to one of these 3rd act dialogues without falling asleep. Listen to Andrew WK talk about partying for 5 minutes and replace the word "party" with the word "freedom" and you've basically got the end of a Star Trek episode. After a while I couldn't take it. About when I was starting to nod off and become "un-woke" for a few hours something caught my attention. Sulu is played by George Takei (from Facebook). I couldn't understand it. I love George Takei! I get half of my science from his feed. I wonder how much they had to pay him to be in their TV show. After all, he's a real nerd and Star Trek is boring as hell.