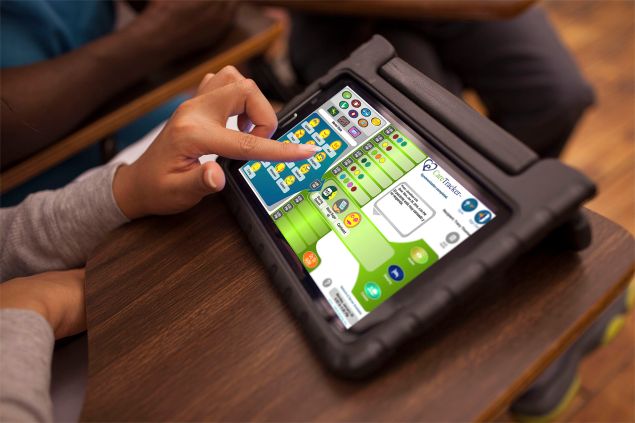 Home health care has become a $38 billion industry in America, largely because of the increased needs of baby boomers—about 10,000 boomers turn 65 each day and 3.3 million older Americans receive home health care from one of 12,400 home health care agencies.
Given these figures, the home health field is ripe for disruption. Enter eCaring, a tablet-based home-care monitoring and management system that delivers real-time health information to care managers and family members.
Robert Herzog, CEO and founder of eCaring, didn't start his professional career in the healthcare field—he was a strategic planner focused on energy issues at Chase Manhattan Bank who then joined the Ed Koch administration as the first director of New York City's Energy Office. When Koch left office, Mr. Herzog became a consultant and business developer for tech companies and startups.
But when his mother fell ill and he had to manage her care, Mr. Herzog realized that there was a vacuum of information around home care issues, with no way for the health aide and the patient's family to regularly communicate.
"You hand the keys to Mom's house over to somebody and the home becomes a black box, with no real or actionable information," Mr. Herzog told the Observer.
He vividly learned the risks of this approach when his mother was hospitalized with a urinary tract infection—it turned out that she had not been drinking water because she was embarrassed that she couldn't use the bathroom on her own, and so got dehydrated and developed the UTI.
Mr. Herzog wanted to make sure that no other family had the same experience he did, so he founded eCaring, a privately held company which has partnered with organizations like Pace University and Beth Israel Medical Center, in 2011.
"Early intervention means you keep someone at home longer, hospital stays aren't long and they're not readmitted. We've transformed the home from a black box to a data rich environment."- Robert Herzog
There are four components to eCaring. The main tool is CareTracker, an intuitive data input system with an icon-based language. These icons cover activities of daily living such as eating and taking medication, as well as more specialized alerts on the patient's physical and mental state. All the information entered in the CareTracker is collectively known as the CareJournal.
Another product, CarePortrait, is more focused on clinical data, such as sleeping patterns and and blood pressure readings—this customized information provides a record of mood and activities over time, so that doctors can look for warning signs if a patient falls ill or is otherwise in distress.
If an eCaring client exhibits signs of sickness, the home health aide sends a CareAlert via email and text message to both family members and a care manager, who dispatches a nurse to quickly ascertain the patient's condition. In less serious cases, the nurse orders medication sent directly to the home, avoiding an expensive hospital visit.
Because of this multi-pronged approach, case studies show that patients who use eCaring reduce emergency room and hospital visits by 40 percent.
"This intervention can stop problems before they become serious," Mr. Herzog said. "Early intervention means you keep someone at home longer, hospital stays aren't long and they're not readmitted. We've transformed the home from a black box to a data rich environment."
There are also monetary benefits to eCaring—the cost of the service varies depending on the patient's objectives and goals, but thanks to partnerships with Samsung and Verizon the customized tablets have low cost data plans. Mr. Herzog said eCaring brokered this electronic partnership so that individuals can take advantage of it no matter their economic situation.
"The costliest, neediest, most vulnerable and underserved people are those with Medicaid," Mr. Herzog said. "They don't have wifi or Bluetooth. These are the people we wanted to address, not those with smartphones."
While eCaring is currently only available in New York City, Mr. Herzog hopes to expand the service nationally in the coming year. He admitted his goals for the company are ambitious, though he thinks eCaring would succeed nationwide.
"We want to be the ubiquitous source of healthcare information generated in the home," Mr. Herzog said. "The potential impact is enormous."