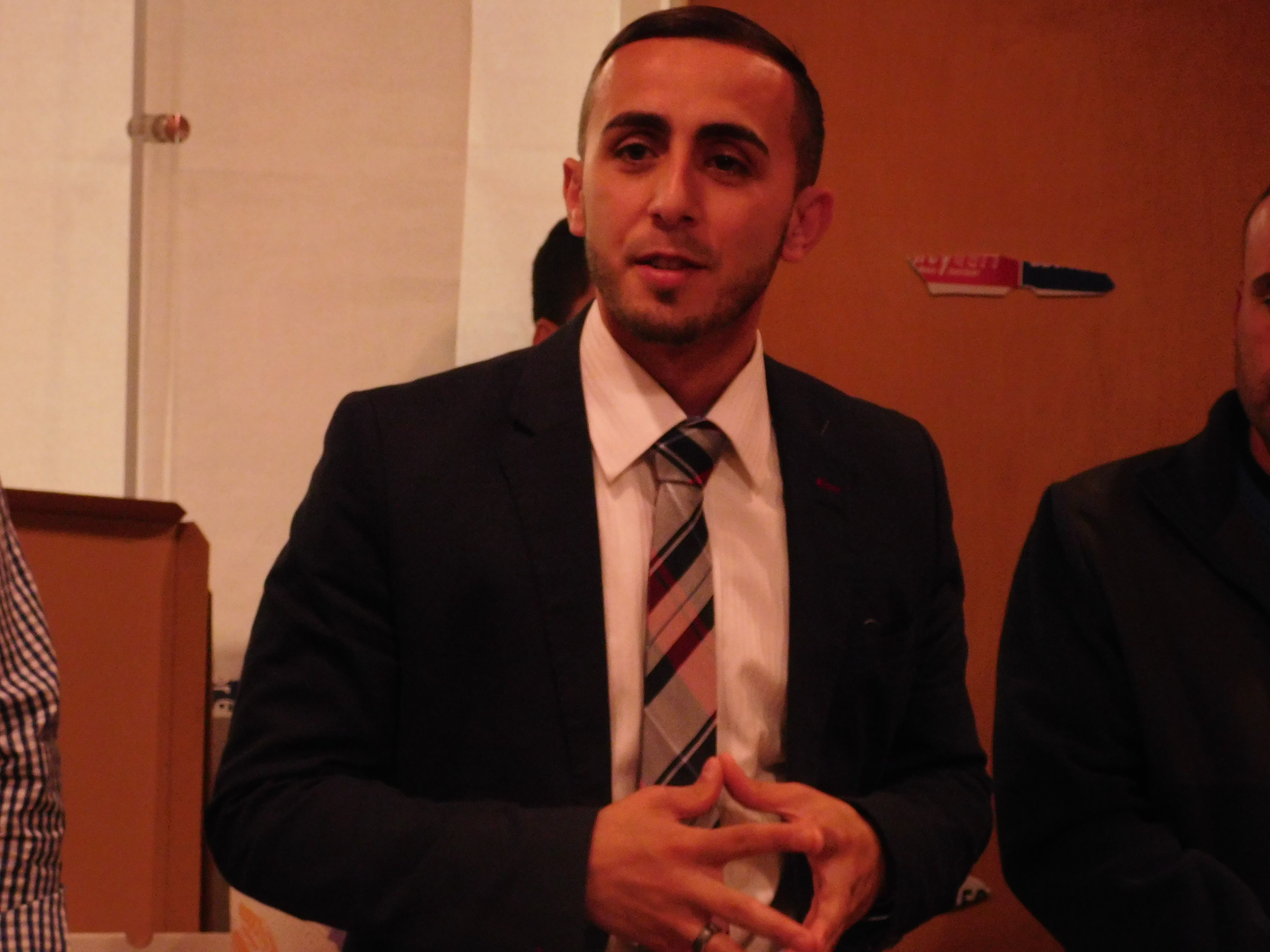 PATERSON – Al Abdelaziz failed in his quest to topple Paterson ward 6 councilman Andre Sayegh in the Tuesday nonpartisan municipal election. From his Main Street headquarters, Abdelaziz announced his loss on Tuesday night.
"We may be upset with the outcome but tomorrow we have to continue to work to make sure that this community, the sixth ward, is well represented in city hall," Abdelaziz told his supporters. "Do not give up, continue being active continue registering voters. Continue to hold elected officials accountable. At the end of the night we worked as hard as we can. This is not the end, it is only the beginning."
Paterson's ward 6 race was one of the most contentious races in the city. If Abdelaziz had one, he would have become the youngest member of the city council and would have served as a representative of South Paterson's Palestinian community.
"There is a silent population in the 6th ward in Paterson so that is what I mean by it doesn't end," Abdelaziz said. "We will continue to get people registered to vote. We will continue to get young people involved. Of course I will still be involved with the party. I am a party guy before everything and everyone knows that."
While Abdelaziz said he plans to continue to work hard for the sixth ward despite his loss, he said he doesn't yet know when or if he will again pursue elected office.
"I am not declaring anything now," Abdelaziz said. "This is just the beginning. I am 28 years old and I think we have a long way to go.