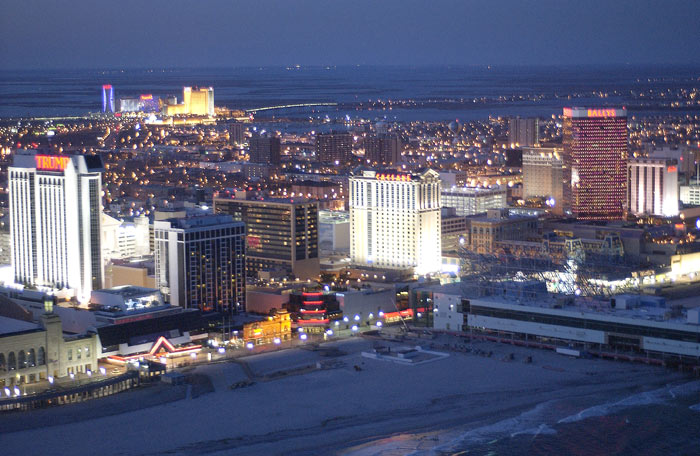 The American Civil Liberties Union (ACLU) and the NAACP New Jersey State Conference issued a statement on Wednesday urging New Jersey legislators to take Atlantic City residents' rights into account when attempting to compromise on takeover legislation for the beleaguered municipality.
According to a statement from NAACP New Jersey State Conference President Richard Smith and ACLU-NJ Executive Director Udi Ofer, the bill put forward by Senate President Steve Sweeney and Governor Chris Christie "raises serious concerns for the civil rights and civil liberties of Atlantic City residents."
Their statement continued: "A cornerstone of our democracy is the right of the people to elect their local government and to ensure, through the ballot box and public participation, that it is accountable to the people. While we have no doubt that elected officials on both sides of this debate want to prevent Atlantic City from falling into bankruptcy, we urge lawmakers to address this crisis without abandoning basic democratic principles of accountable and open government.
"The Governor's and Senate President's plan would essentially dissolve local government by providing the State of New Jersey with the authority to dismantle any of Atlantic City's municipal authorities or contracts, and veto any City Council vote. The State would be able to overturn and rewrite old ordinances, and it could institute entirely new city laws. State overseers would have powers to work in greater secrecy, sidestepping our open meeting laws and keeping the public in the dark."
While the statement from Ofer and Smith does not mention the alternative bill put forward by Assembly Speaker Prieto, the statement does encourage "lawmakers from all factions across the state will come together, see beyond politics, and reach a compromise."
Prieto has been on the front lines of the battle over Atlantic City's finances. Last week, he postponed putting up his takeover bill for a vote in the assembly because of an inability to get enough votes. Initially, it was thought that the bill would be put up for vote in a special session Wednesday May 11. However, due to a lack of negotiation, the bill will not be put up for a vote.
As a compromise, Sweeney offered Atlantic City up to 150 days to fix its finances in order to avoid the takeover.