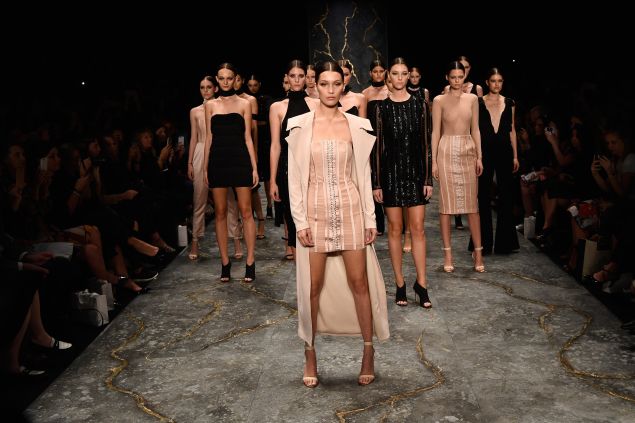 Sorry Aussies, but it seems your bi-annual week of fashion has already been upstaged by an American. And not just any American, but a member of our royal fashion family: the Hadids.
The brunette of the bunch, Bella, was spotted late last week swanning about the Dior castle in the South of France, in addition to hitting up the Cannes red carpet for just a moment. Now she's taking over Australian Fashion Week, drawing major attention to the Misha Collection show. She donned not one, but two looks from the local label from Down Under.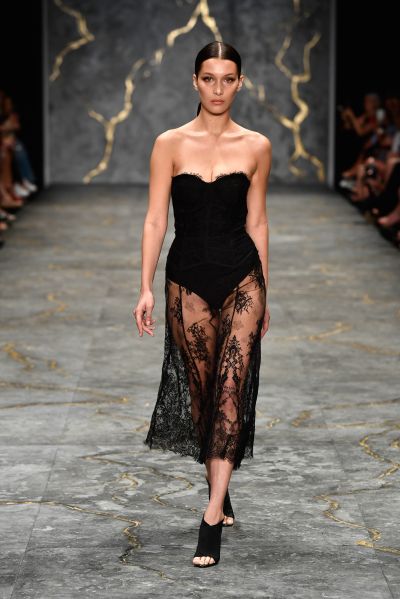 According to The Daily Mail, (otherwise known as the world's most unreliable/unbelievable source) the young model, who was also the face of the brand's Resort 2017 range, received a paycheck of $400,000 to saunter this Australian Fashion Week runway. The site even breaks down the finances, to show that the 19-year old received '$16,000 per hour' for her two-day stay in Oz.
While we can't all lead such a luxurious and well-paid life, we can at least try and look like Bella. Or at the very least dress like her, in one of the many $300 dresses that Misha Collection offers. Just don't expect to see any colors other than black, white or nude.