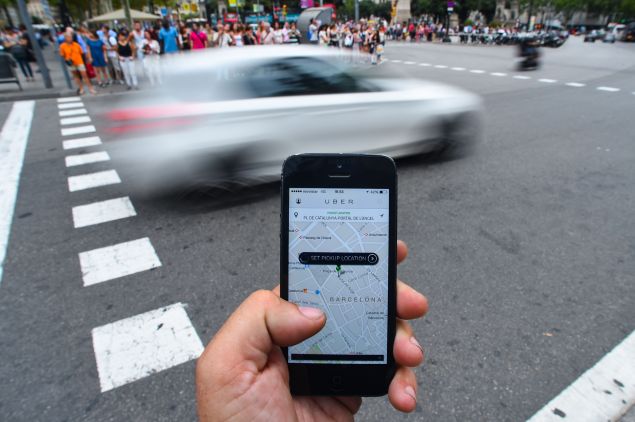 A 32-year-old Uber driver has been charged with assault in the third degree, strangulation and disorderly conduct after an incident that occurred last week on the University of Delaware campus. Police say the driver, New Castle resident Yolande Mcallister, attacked a 19-year-old college student at the residence hall where he was being dropped off after an argument turned violent.
"They had a disagreement and it escalated from there," Capt. Jason Pires, spokesman for UD Police, told Newark Post Online.
SEE ALSO: Uber Driver Charged With Attempted Murder Had an 'Extensive Criminal Record'
The incident reportedly occurred at 10 PM in the parking lot of George Read Residence Hall on Laird Campus. Police say Mr. Mcallister repeatedly struck and attempted to choke the student passenger, who was later taken to Christiana Hospital and treated for face and neck injuries.
This is not the first time a rideshare driver has been charged with assaulting a passenger in recent weeks. Just days before, an Arizona Lyft driver was arrested for aggravated assault after slashing a passenger with a knife. A month ago, a Hawaii Uber driver was arrested for raping a teenage passenger. His accuser, a 16-year-old from Makiki, says that after leaving a local mall and dropping off her friends first, the driver started making wrong turns, eventually pulling over and attacking her.
Over the years, Uber (UBER) and Lyft drivers have been accused and convicted of commuting countless violent crimes while on the job. Everything from assault and rape to kidnapping and driving drunk has come up, and it's been raising concern about the companies' screening processes, or lack thereof. Uber does not require its drivers to be fingerprinted, which officials say has led to the hiring of several people who have been convicted of violent crimes. San Francisco District Attorney George Gascón has said that a background check without fingerprints is "completely worthless." Now just last month, Uber agreed to pay $10 million to settle allegations by California prosecutors that it misled passengers about the quality of its driver background checks.