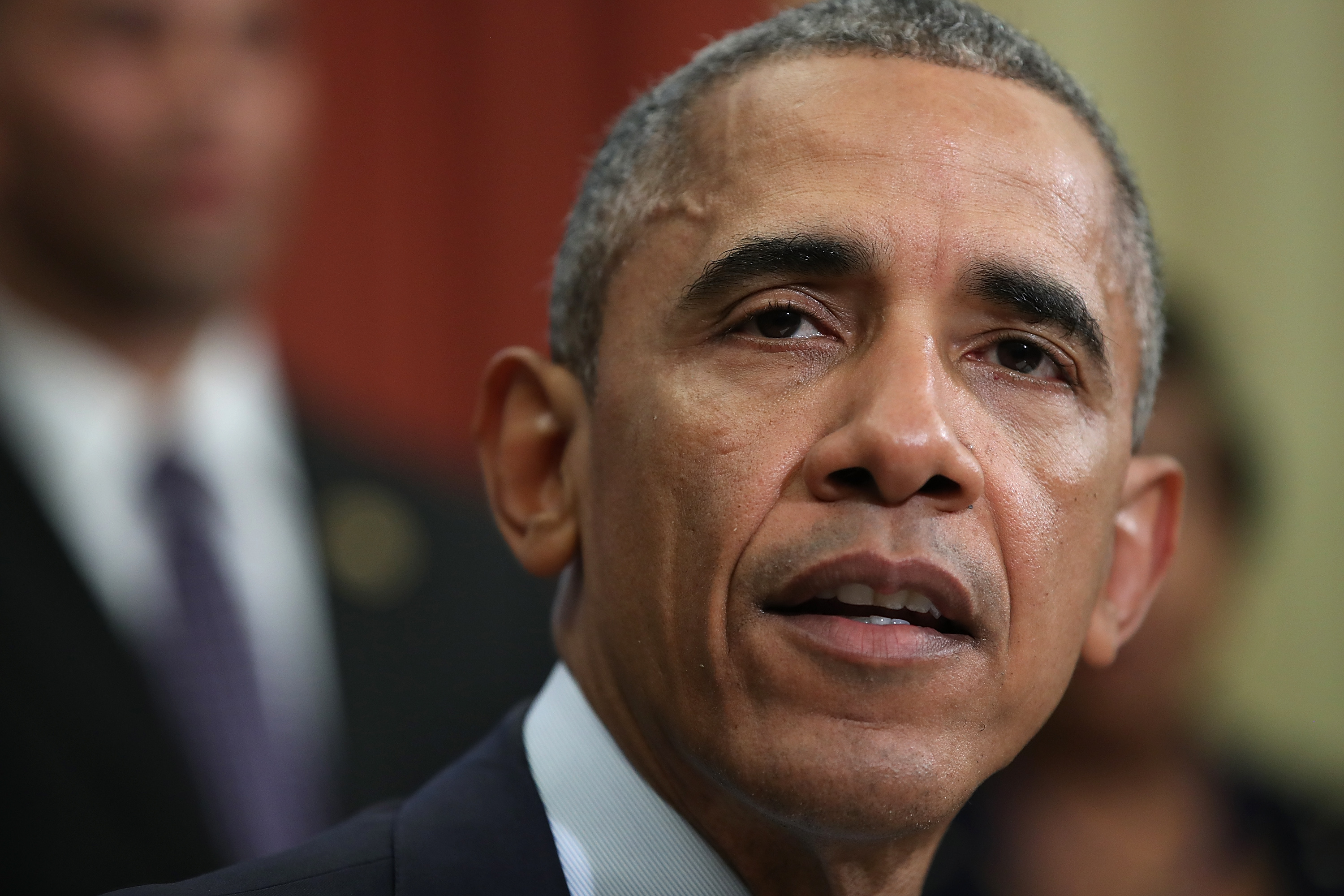 Across the country, wherever people gather to talk national security, the hot topic for days now has been the New York Times Magazine's big interview with Ben Rhodes, President Obama's foreign policy guru-cum-salesman. Especially inside the Beltway, Mr. Rhodes' pointed comments about his work—particularly his admissions about manipulation of the media to sell Mr. Obama's nuclear deal with Iran—have caused a stir that's unlikely to die down soon.
Young Mr. Rhodes, who is not yet 40, stated things that many who follow this White House had long believed, or at least suspected, yet never expected a member of the president's inner circle to say within earshot of the press. In particular, he made clear that spinning the Iran deal the way Mr. Obama wanted—sometimes in contradiction to the facts—was hardly difficult given the feeble limitations of the 21st century media. This went well beyond mere candor and its tone would normally be something that a White House insider would save for a memoir published years after leaving office.
Yet almost nothing about Mr. Rhodes is exactly normal. In the first place, as highlighted by the piece's author, David Samuels, the president's Deputy National Security Advisor for Strategic Communications has zero background in anything to do with national security. Instead, Mr. Rhodes is a novelist manqué, born into a well-connected family on Manhattan's Upper East Side (his brother David is president of CBS News), who picked up an MFA in creative writing from NYU with plans to become famous for his novels. However, 9/11 caused him to ponder current affairs and he wound up a speechwriter to Barack Obama during his successful 2008 run for the presidency. Per the cliché, the rest is history.
Mr. Samuels' portrayal leaves no doubt that the "mind meld" relationship his subject has with the president, built over the last eight years, is exceptionally close. "I don't know anymore where I begin and Obama ends," Mr. Rhodes conceded in one of the stranger statements to ever come out of this White House. Yet it's what Mr. Obama's white, half-Jewish Mini-Me had to say about the press that has tongues wagging.
Mr. Rhodes made it plain that the reporters he deals with every day—that's the essence of his job—are idiots.
"They literally know nothing," he explained. "The average reporter we talk to is 27 years old, and their only reporting experience consists of being around political campaigns." It's difficult to deny the truth of that statement, and any journalist who's being honest won't try. With the decline of foreign bureaus, a distressing number of those reporting on national security and foreign affairs are pretty much as Mr. Rhodes described them.
'Fact check: Obama's hasn't been an original foreign policy as much as it has been a politicized foreign policy.'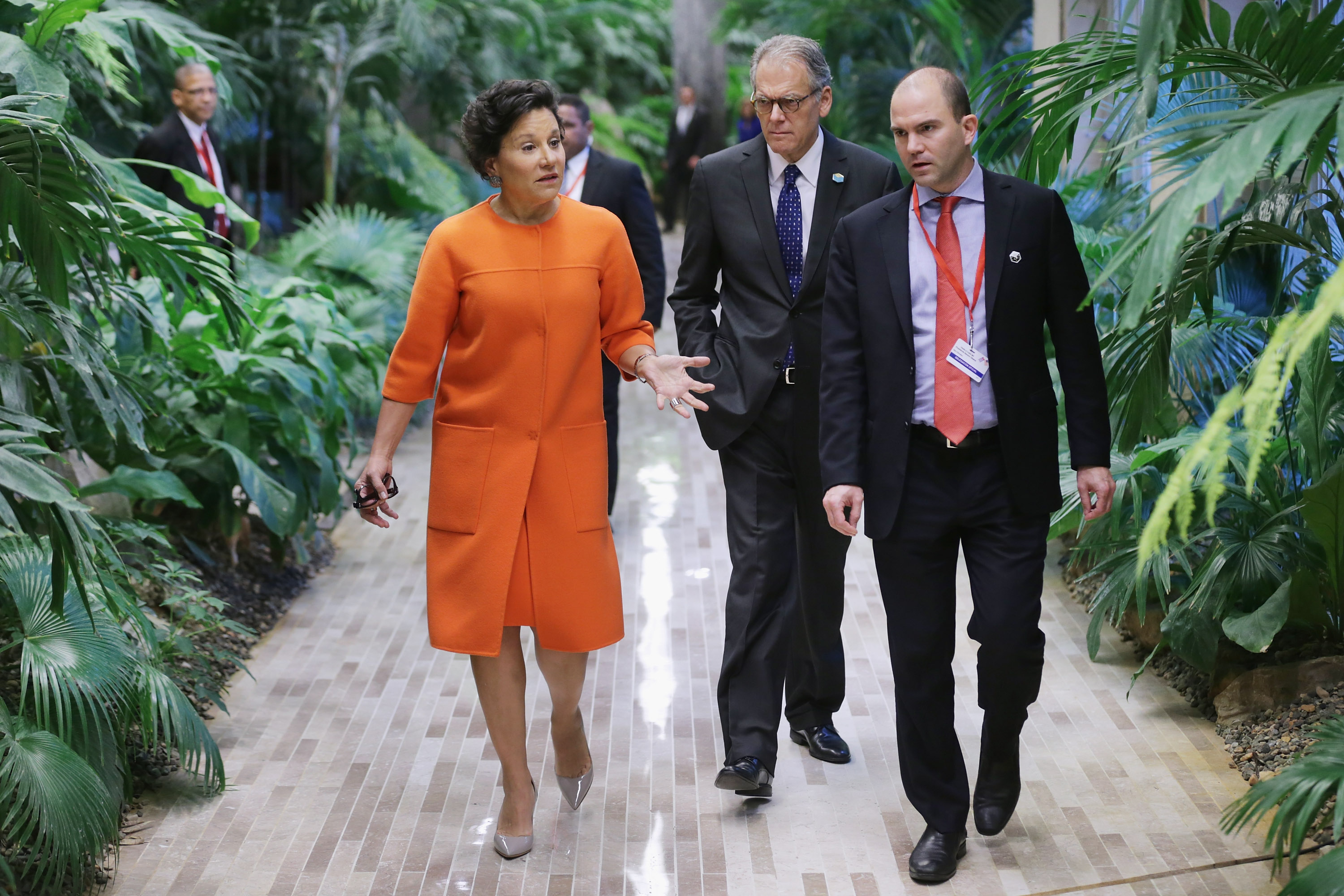 That said, it hardly seems politic to calls your clients fools, particularly to fellow members of the press, but that's exactly what the president's media guru did. Then there's the awkward fact that White House reporters may be every bit as inexperienced and unworldly as they've been described—but so is Ben Rhodes. Before becoming Mr. Obama's factotum he had done no more in the national security arena than most of the uninformed reporters he's criticized.
Not all national security reporters are fools, Mr. Rhodes offered. He singled out two—Jeffrey Goldberg and Laura Rozen—as praiseworthy. It should be noted that Mr. Goldberg and Ms. Rozen, though experienced journalists, also were considered exceptionally friendly to the Obama White House, particularly regarding the Iran issue. They often seemed more advocates for the administration than conventional journalists.
Mr. Rhodes helpfully explained that's exactly what they were, and there were plenty of other journalists who were willing to go along with the White House narrative on the Iran nuclear deal. With aggressive use of social media—especially Twitter—Mr. Rhodes and his staff cleverly played the media to entice compliance with the administration line on that controversial deal. Here they outmaneuvered skeptics in the mainstream media plus related policy wonks, whom Mr. Rhodes described contemptuously as "the Blob."
In a shocking revelation, Mr. Rhodes admitted that his boss's narrative on his preeminent foreign policy accomplishment was a lie. According to the White House, the nuclear agreement with the mullahs became possible in 2013 when "moderates" under Hassan Rouhani replaced "hard-liners" in Tehran. Thus did parley with the Islamic Revolutionary regime finally become possible, and the road to the vaunted deal at last came into focus.
None of that was actually true. The big push to seal the nuclear deal with Iran predated the rise of President Rouhani, and from the outset the White House viewed its sales job—aimed at influencing the American media to pitch the public on behalf of the administration—as at least as important as any diplomatic progress. To say nothing of the actual limitation of Iran's nuclear weapons program. In other words, pretty much everything skeptics about the deal said—that Mr. Obama wanted it at any cost, that he didn't care what was really in it, that he viewed the Republicans as a bigger obstacle than the Iranians, above all that he was dishonest about his aims—turned out to be true, and we have the account of Mr. Obama's media guru to prove it.
This is catfight-as-journalism.
Given how awful the White House looked after the long piece ran, filled with alarming quotes from Mr. Rhodes, the knives came out against Mr. Samuels. Many on the Left have noted he was a strong opponent of the Iran deal and, despite otherwise being a reliable liberal, Mr. Samuels may be under the influence of the Israel lobby—Capitol Hill's éminence grise that the Obama White House had to deceive and work around at every turn to get their agreement with Tehran. In this telling, Mr. Rhodes was set up by cunning enemies in the media who seek to discredit Mr. Obama's prized nuclear agreement.
Jeffrey Goldberg leapt to his own defense in The Atlantic, protesting that he was never "played" by Mr. Rhodes, nor was he any sort of unofficial White House mouthpiece on the Iran deal or anything else. He accuses Mr. Samuels of having a personal animus against him, additionally implying that Alana Newhouse, the editor of Tablet Magazine who also happens to be married to Mr. Samuels, has taken part in this alleged vendetta. This is catfight-as-journalism. At root, Mr. Goldberg wants the reader to think that the journalist who profiled Mr. Rhodes is as cynically dishonest as Mr. Rhodes.
Mr. Samuels has his defenders, and over at The Weekly Standard, Lee Smith points out that he's hardly the "crypto-neocon sent by the Mossad" that angry Democrats have implied since Mr. Samuels' profile of the president's wunderkind blew up in Mr. Obama's face. Mr. Smith adds that Mr. Samuels, whom he knows personally, is a rather conventional liberal, hardly an Obama hater, and also a mensch. A hitman in print he is not. Mr. Smith suggests the White House was the real manipulator here, using Mr. Samuels as the unwitting conduit for a "victory lap" at the expense of those who opposed the Iran deal.
Even some of the president's supporters are more than a little unnerved by that victory lap, which resembles a football spike complete with war dance in the end zone. Tom Ricks, an esteemed national security journalist who voted for Mr. Obama twice, simply termed Mr. Rhodes "an asshole… an overweening little schmuck." Dismissing the country's foreign policy establishment as "the Blob" is an act of enormous arrogance, according to Mr. Ricks—who added acidly, "Fact check: Obama's hasn't been an original foreign policy as much as it has been a politicized foreign policy."
Beyond Mr. Rhodes' jaw-dropping insults, there's the important matter of what the New York Times piece reveals about policymaking in the Obama White House—and it's not pretty. For years, Mr. Obama's National Security Council has been a focus of strong criticism from security professionals, military and civilian, who have found it bloated, confused, micro-managerial and often downright nasty. Three of Mr. Obama's past secretaries of defense, none of whom can be considered a raging right-winger, have offered identical critiques of his NSC, finding it to be a hindrance to effective policymaking, more concerned with scoring political points than protecting the country. The comments of many senior military officers on Mr. Obama's NSC and its dysfunctions are not suitable for print.
It's no wonder Mr. Rhodes' victory lap has led to calls by Republicans in Congress to massively slash staffing levels at the overgrown NSC, a move that would be welcomed by many in the Departments of Defense and State as well as the Intelligence Community, all of which have suffered from meddling from Mr. Obama's staffers—often young, inexperienced, and arrogant—for years, to the detriment of our national security.
Remarkably, Mr. Rhodes continues to be employed at the White House, a week after his insults and deceptions were revealed for all to see. Mr. Obama hardly ever fires anyone, and it seems unlikely he would cashier his Mini-Me no matter his offense.
"Ben's not even subject to the usual 'dead girl or live boy' standard we're used to," explained a senior intelligence official who has had many dealings with the NSC since 2009. Nevertheless, Mr. Rhodes was recently moved to publish a short piece explaining that he really isn't as dishonest and nasty as everybody now thinks he is, while the Iran deal is as great as the White House says it is.
This will convince the president's ardent fans but, one suspects, few others. The real damage the New York Times piece does to Mr. Obama's legacy is how, using Mr. Rhodes's own words, it confirms so many negative stereotypes about his administration. First, there's the enormous self-regard, not always based in achievements, coupled with undisguised contempt for opponents—really, enemies. There's the overweening sense that they really are the "smartest kids in the room." Always there's emphasis on domestic politics at the expense of all else, even deals on nuclear weapons with a country that's been an avowed enemy of the United States since 1979. Salesmanship, not always consistent with facts, matters more than anything else. Above all they think they can get away with anything, aided by much of our media, whose customary skepticism gets suspended when Mr. Obama or his mouthpieces are doing the talking.
How will this all play out in the long run? If journalism is the promised first draft of history, future scholars will surely find Mr. Rhodes' interview a fascinating look into Mr. Obama's two terms in the Oval Office, a penetrating insight into what made Team Obama tick. Much will depend on whether Iran gets an atomic bomb anytime soon, as this White House has assured us now they cannot, thanks to Mr. Obama's deal. That seems like a risky bet right now.
John Schindler is a security expert and former National Security Agency analyst and counterintelligence officer. A specialist in espionage and terrorism, he's also been a Navy officer and a War College professor. He's published four books and is on Twitter at @20committee.