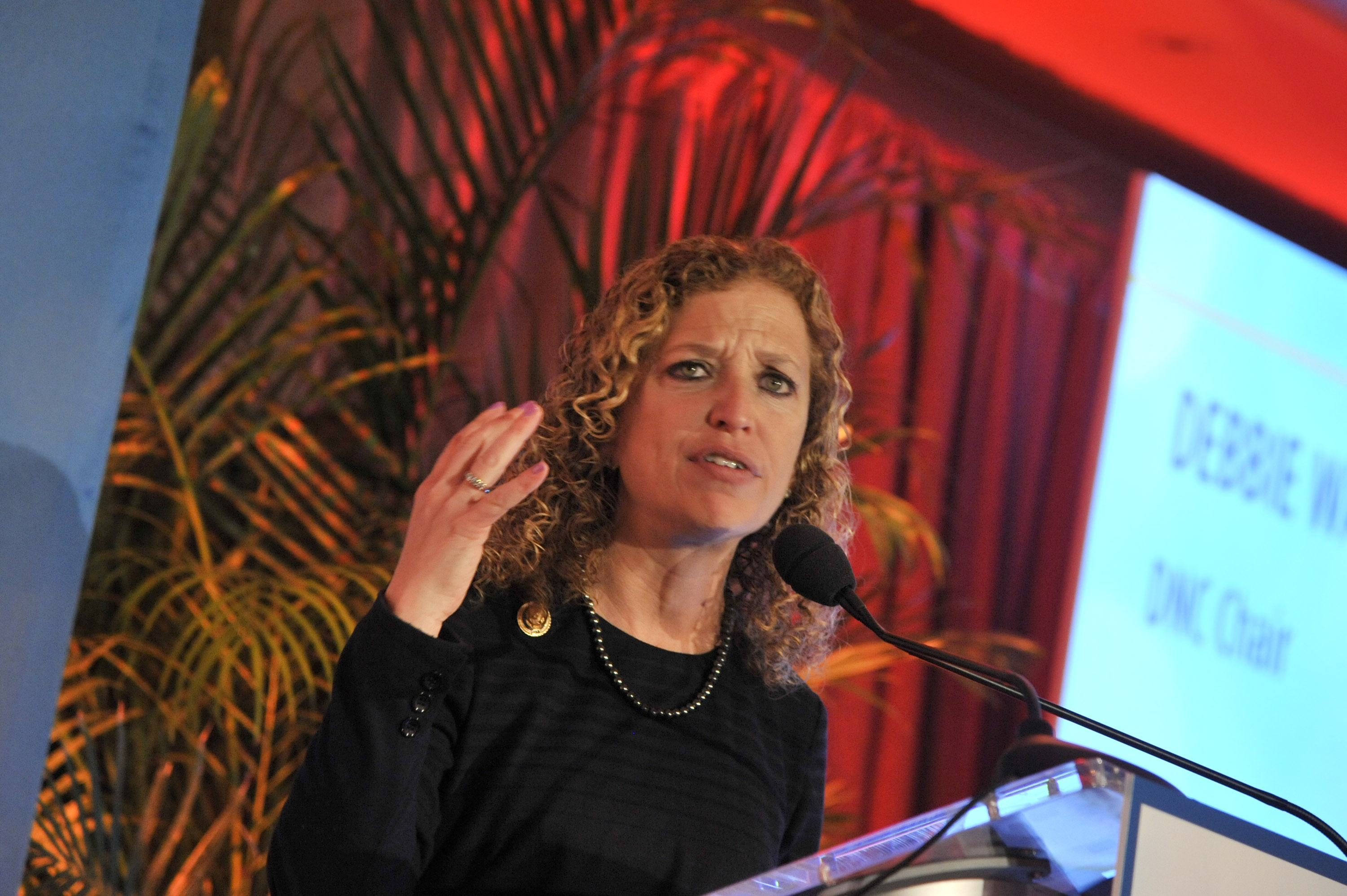 DNC chair Debbie Wasserman Schultz is emblematic of the role big money plays in politics and, for the future of the Democratic party, it is vital for her to be replaced. Ms. Wasserman Schultz's career has been in jeopardy since the beginning of the Democratic primaries, as a wave of resentful backlash over corrupt party politics has linked her to everything that is wrong with establishment practices. Her poor leadership and lack of impartiality as chair of the Democratic National Committee has disenfranchised millions of Democrats around the country, and has inspired thousands of progressive Independents to support Senator Bernie Sanders for president—no matter what.
An essential step in reuniting the Democratic party after the divisive presidential primaries will be to replace Debbie Wasserman Schultz with a new DNC chair who can be trusted to remain impartial. What the party needs most at this critical moment is a leader who will reinstitute the ban on federal lobbyists and super PACs buying off the DNC and its members. The ability for Democrats to unite as one party is obstructed not only by the polarity between Mr. Sanders and Ms. Clinton, but in large part by Ms. Wasserman Schultz—who has favored Ms. Clinton and other candidates who court corporate and wealthy donors rather than their constituents.
Ms. Wasserman Schultz has little interest in growing the Democratic party, and is content on maintaining the status quo to ensure she and the candidates she sympathizes with remain in office. In a recent interview on MSNBC, Ms. Wasserman Schultz vocalized her support for closing off all Democratic primaries from anyone not registered as a Democrat.
"I believe that the party's nominee should be chosen—this is Debbie Wasserman Schultz's opinion—that the party's nominee should be chosen by members of the party," the DNC Chair said in an interview with MSNBC Live, according to the Washington Examiner.
Ms. Wasserman Schultz's flailing public image began its downward spiral after she rigged the debate schedule of the Democratic primaries to shield Ms. Clinton—whose campaign she served as co-chair to in 2008—from exposure. Since then, Ms. Wasserman Schultz has not only incited a lawsuit from the Sanders campaign for limiting access to voter database files, but faces another possible lawsuit thanks to the joint fundraising committee between the DNC and the Ms. Clinton's campaign. As a congresswoman, Ms. Wasserman Schultz recently sparred with her colleague, Senator Elizabeth Warren, on the Consumer Financial Protection Bureau favoring payday loan lenders. She has also made enemies in her home state of Florida, by favoring alcohol industry donors over advocating for a bipartisan medical marijuana bill in the state, and is refusing to debate Tim Canova, the first candidate to challenge Ms. Wasserman Schultz since she inherited her congressional seat from a former boss.
The Democratic party would be better off without her leadership as DNC Chair. Ms. Wasserman Schultz oversaw 2014 Midterm losses for Democrats which gave Republicans their largest majority in Congress since World War II, and has faced criticism for refusing to help Democratic challengers to congressional seats in Florida because she is friends with the Republican incumbents.
The primaries could have been much less divisive had she scheduled more debates during better times, rather than raising funds for Ms. Clinton's campaign under the guise of helping the Democratic party and defending the corrupt super delegate system. According to FiveThirtyEight, Ms. Clinton received nearly 200 congressional endorsements one year before the Iowa caucuses and nearly 100 more congressional endorsements than Al Gore did in 2000—and he won every primary state virtually uncontested. In the 2008 book The Party Decides—a comprehensive study of what is referred as the 'invisible primary'—the authors, based on data compiled between 1980 and 2004 on endorsements made in presidential primaries, concluded, "early endorsements in the invisible primary are the most important cause of candidate success in the state primaries and caucuses."