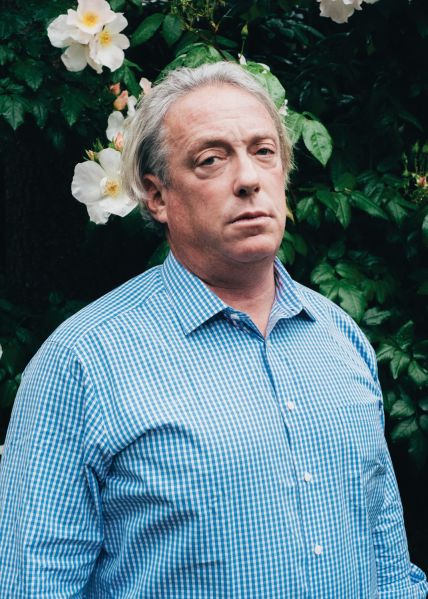 San Francisco is a city of opposites: a mish-mash of tech startups and picturesque Victorian houses. Inside gallerist Anthony Meier's 1911 Pacific Heights mansion, old and new converge.
Mr. Meier and his family use the stately townhouse's upstairs and back quarters as a private residence, while the front rooms are his eponymous art gallery, where he's shown everyone from Janine Antoni and Leonardo Drew to Jim Hodges and Teresita Fernández, whose exhibition "Small American Fires" is on view through May 27.
"Living with art, living with the shop, it's a great way to enjoy and live with beautiful things," said Mr. Meier.
Within, giant bay windows and stone hearths mingle with Biedermeier furniture and works by Richard Chamberlain and Anni Albers. Everywhere you look, art and history coalesce.
How did you find this magnificent house? The house has had a considerable presence in the city as a bit of a mystery. Was it a church, a fire station? Everyone didn't quite know what it was. Some friends and clients of ours lived in the house—they had a large family. I'd come to visit them, and when they moved East and decided to stay East, funnily enough they had hoped they were going to sell it to Schwarzenegger when he became governor.
The house contains many unique features, such as ornate molding and fireplaces. Once you come in from California Street, you could be in Southern France or rural England. [The house] has an anachronistic [quality]…Taking 21st-century art and juxtaposing it in a space like that creates fabulous results.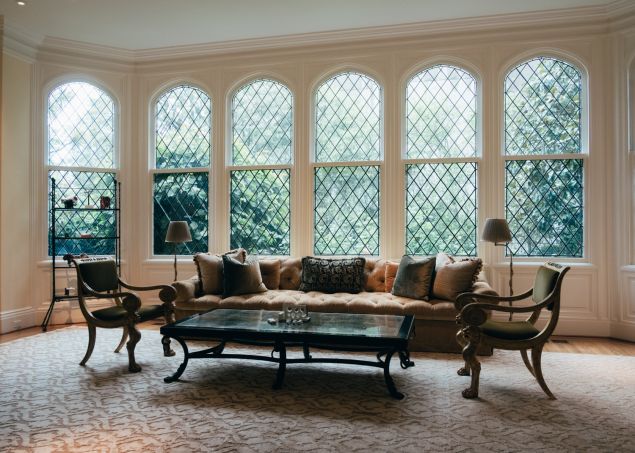 Did you always envision living and working in the same building? We have always worked in a live/work space. Previously we were in a home that a maritime captain had built for himself at the turn of the century—late 1890s—that had a smaller gallery space and a much less grand presentation. That was over in Pacific Heights as well, about 10 blocks away.
What are some of the pros to living so close to your gallery? Working for oneself, the most significant denominator was lifestyle: dictating how I wanted to do it…This could have been split up into two residences next to each other, or possibly a multi-unit building, but when this became available, it afforded the ultimate [combination] of work and life. The commute is 26 steps. I do a lot of business in Europe and Asia, so I'm up very early. There's enough distance between the bedrooms that my voice doesn't carry and disturb people. We can exist as a business and have a very separate lifestyle.
'Taking 21st-century art and juxtaposing it in a space like that creates fabulous results.'
What kind of renovations did you do here? We did no renovations; we brought the systems up to speed. These were things that hadn't been touched in 100 years. So, the windows, and we put the two doors there to divide the commercial space from the private space. That's the only kind of newness that exists.
If an artist wants to do an ambitious installation in the gallery, do you give them carte blanche? Tony Feher has done very ambitious installations: There was an entire beehive of weed wacker (nylon red fishing line, but it's literally weed wacker that comes in a spool). You couldn't walk into the front room…Gary Simmons painted the entire gallery a chocolate brown. His last show was about black exploitation films, in the '70s, so the phrases were dripping down as he blurred the words on the wall. The next show we're doing is with Gary, opening the seventh of June. The walls will be covered and have posters glued to them of defunct rock shows here and at the Fillmore in San Francisco. The space morphs in many ways.
Has an artist ever created a work inspired by the house? Jim Hodges did a brilliant interpretation for his first show here, our second show with him, when the kids were younger. We came in on a Saturday, had a couple cups of tea and sat in the front room for about four hours, and the result was he took photographs of the shadows the windows made. Because of the UV light, because it's northern light coming at the windows in the afternoon, we had these beautiful pastels of pinks and purples on the floor. The space does not have to be occupied; it has personality and richness to it that's quite unique.
Was it a challenge to raise a family around the art? Best story ever. We had an amazing blackboard painting, 17 years ago. [I was] showing it to someone, and Gabriela—she's the oldest—she walked up to the painting. We had a deal: You don't touch people's art, and they don't touch yours. I said, "Remember, we don't touch the art," and she said, "Yeah, I know." So she looked back at me, put her hands behind her and kissed the painting.