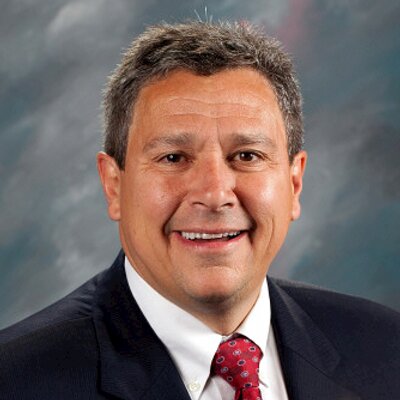 News reports are claiming that the withdrawal of Ohio Governor John Kasich from the presidential race is imminent. Following the departure of Texas Senator Ted Cruz, that move would put businessman Donald Trump as the last man standing in the 2016 Republican presidential field.
State Senator Kip Bateman (R-16), a Kasich supporter, told PolitickerNJ that despite the fact that Trump now looks to be the only Republican left in the presidential race, he has not yet decided if he will be supporting Trump's campaign.
"I haven't thought that far yet," Bateman said. "I just heard about Kasich and so I need to reevaluate the entire campaign or election."
According to Bateman, time will tell if Trump shifts gears away from the brash style he has become known for and "change his ways."
"I haven't agreed with some of his comments about individuals or organizations so I want to see," Bateman said. "He should act more presidential."
Bateman said that he understands that, often times, campaigns can lead candidates to say things and act in ways that they otherwise would not. He said he hopes Trump will show that his words were a part of his campaign and will not be a reflection on his presidency.
"There is always campaign rhetoric," Bateman said. "There are always things said in the heat of a campaign that aren't necessarily reflective of the individual. As a whole, campaigns are different from reality many times. I think things were said in the heat of the debates that probably won't be said any more. I hope that it gets toned down on both sides. There are so many problems that we need to put personalities aside, tone down the rhetoric."
Bateman also said that Trump needs to actively reach out to Kasich and Cruz supporters to try to unite the Republican Party.
"If it is going to be Trump and most likely Hillary then it is going to be a campaign on the issues," Bateman said.
When asked if he would consider voting for a third party candidate in November, Bateman said he couldn't yet speculate.
"Never say never in politics," he said.