Many couples sign prenuptial and postnuptial agreements to cover division of property and other assets in the event of a divorce—there are even cohabitation agreements for partners who are not married but live under the same roof.
But what if you want to establish ground rules for your partner that transcend who gets the house and the dog?
Enter the "love contract," a customized set of lifestyle clauses that can be inserted into any prenup, postnup or cohabitation agreement.
These agreements first became popular among celebrities—Dallas Cowboys quarterback Tony Romo had a clause in his 2009 prenup with Jessica Simpson which mandated that she maintain a certain weight, and Priscilla Chan reportedly made Mark Zuckerberg commit to one "date night" per week in their 2013 prenup.
But according to Ann-Margaret Carrozza, a lawyer who specializes in love contracts at her eponymous New York City law firm, the love contract trend has become popular among everyday couples. She told the Observer that many of her clients insert lifestyle clauses, most commonly stipulations about infidelity, into their legal documents.
'The love contract becomes a mission statement.'
"The couple hammers out a financial agreement and a penalty for a repeat occurrence," Ms. Carrozza said. "This clause can also be used when one of the parties has a history of infidelity, or has been victimized by infidelity in the past."
Aside from affair management, love contracts can do everything from rein in frivolous spending to place limits on TV watching.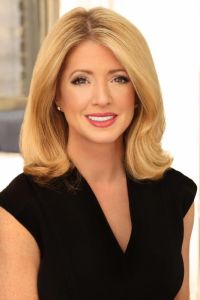 "Those clauses are aspirational, where the love contract becomes a mission statement," Ms. Carrozza explained. "They set expectations and show the other party what their goals are."
If a couple wants any stipulation, no matter how unorthodox, to be enforceable, they simply take out their wallets.
"When [clients] want to make something legally binding, we put a monetary penalty on it," Ms. Carrozza explained. "If we divorce because of cheating, I get $50,000. If you don't go to the gym, you need to donate $250 to St. Jude's Children's Research Hospital."
A different kind of love contract applies when the two parties not only live together, but work together. When the legal document is signed in an office setting, the co-working couple promises that their consensual attraction will not lead to distractions or conflicts of interest in the workplace.
Many office love contracts also include a nondisclosure agreement to prevent water cooler gossip by specifying what information the two parties wish to keep confidential.
Finally, love contracts between employees rehash their company's sexual harassment policy—this limits the liability of the employer in the event the romantic relationship ends while the two parties remain employed at the same company.
"Regardless of an interpersonal romantic relationship, people in the same work atmosphere need to have boundaries on what they can share," Ms. Carrazza said. "Otherwise there are deleterious career consequences."
"I've never utilized them, and I'm not so sure they're a great idea."- lawyer Jeff Larroca
Jeff Larroca, a litigator at Eckert Seamans Cherin & Mellott in Washington, D.C., countered that while a love contract can serve as a protective measure against a sexual harassment lawsuit, accusations of favoritism or gender discrimination can still be spread in the office.
"The boss has to tell them from the get-go 'Look, you have to fess up to this to avoid any problems or liability," Mr. Larroca told the Observer.
Given that spouses can sometimes be unwilling to take this step (and indeed won't want their use of a love contract to be publicized), Mr. Larroca said the documents have more risks than benefits, and as such he does not recommend that his clients sign them.
"I've never utilized them, and I'm not so sure they're a great idea," he said.
But Ms. Carrozza counters that it's common sense for co-working couples to put all their issues in writing.
"People have differing recollections and expectations," she said. "The love contract puts pet peeves on the table so couples can come up with workable solutions."