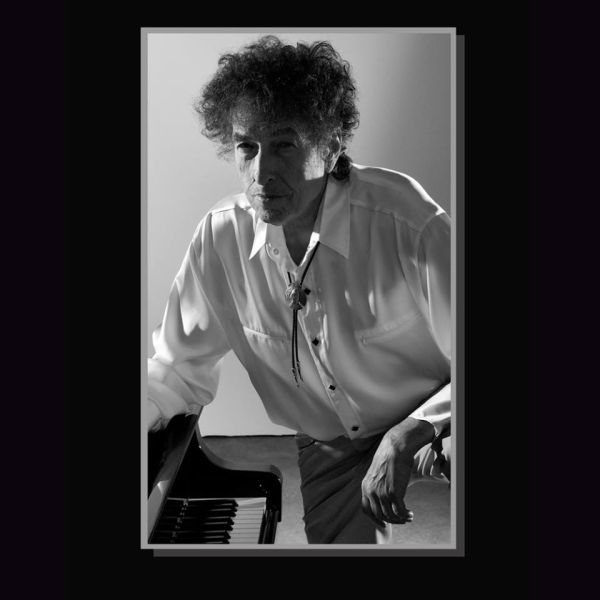 It was called Self Portrait for a reason.
Bob Dylan's sprawling 1970 album had echoes of the campfire, the dance hall, the overheated tube radio in the parlor and even the cramped and close folk clubs where his legend was born. It was a masterpiece (or damn near it), an assertion of who he was and what had made him. Self Portrait was rife with naked nostalgia, strange, sweet, and revealing covers, and an appreciation of the very past it had been assumed Dylan had conspired to overthrow. The 24-track double album insisted we attend to who Bob Dylan actually was, as opposed to the fierce, growling and oppositional poet and generational voice his audience wanted him to be.
Fallen Angels, Bob Dylan's 37th studio album continues the story he told on Self Portrait.
Like 2015's Shadows in the Night, it is another luxurious and masterfully performed small-ensemble excursion into the American songbook, which is to say it is entirely comprised of covers, the elegant and melodic work of mid-20th-century songwriting giants like Harold Arlen, Jimmy Van Huesen, Gus Kahn, Johnny Mercer, and Sammy Cahn. Fallen Angels is a poignant reminder that Bob Dylan was raised on radio's imaginary ballrooms as surely as we were raised on Bob Dylan.
You don't have to love (or even know) standards to fall in love with Fallen Angels.
First and foremost, this is an utterly gorgeous and compelling record that wraps around your ears and your soul; like many of us raised on "Pale Blue Eyes" and Pink Moon, I have always been a lover of majestic melancholy, the deep and emotive quiet storm of our sad and adamant poet/singers. Occasionally, Dylan has hinted at this kind of beauty (fully claiming it only a few times, like on Self Portrait's "All the Tired Horses" and "Copper Kettle," and alluding to it on 1989's Oh Mercy), but for the second studio album in a row, he owns it, as if it was always an element of his arsenal he was waiting for the right moment to deploy.
Exquisite, aching, weathered and wistful, this plush and emotionally and aurally resonant album is superior to (the excellent) Shadows in the Night (which was recorded at the same time as this newly released collection).
Fallen Angels is a hushed paradise of melody and memory, meditative and celebratory; it is sweet and sad, but never, ever bitter. The fairly wonderful Tempest (2013), Dylan's last new album of original material, also relied on texture, mood, and period evocations to make it's statement; but lyrically (for the most part) it sounded like Dylan didn't have much to say, and he seemed knotted in corny descriptions we'd associate with an artist a tenth of his weight. In other words, I don't miss the original compositions, and perhaps abandoning them has allowed Dylan to embrace the rewarding, unabashedly sensuous sonic realm of Fallen Angels.
[youtube https://www.youtube.com/watch?v=T2xBaX5awlc&w=560&h=315]
Without the Sinatra-centric catalog limitations Dylan imposed on Shadows In The Night (although Sinatra recorded most of these songs, with the exception of "All the Way" they are not necessarily identified with him, unlike the songs on Shadows), on Fallen Angels Dylan selects songs that blend emotion, memory, and melody. His wizened and vulnerable vocal performances insist that you honor the warm miracle of these recordings, but not deify the singer himself.
"On A Street In Singapore," a highlight of the album, positively vibrates with the weight of memory and contradiction; it sounds both old and birthless, shimmering with an exquisite, almost perfect arrangement. On "All the Way," Dylan's singing is so emotive that he is able to take a piece about looking forward and make it salute the irretrievable past; it is perfectly complimented by subtle arpeggios, slow-motion slide guitar and wisps of atmospheric viola.
On many of these recordings (like "Skylark" and "Singapore"), Dylan lets the band do the heavy seduction work, casting their gentle magic as if Dave Gilmour was guesting with a Western Swing Band. Dylan then comes in, almost as a witness (and, honoring the original arrangements, he often let's the song define itself and stretch out before he steps in), with a voice that seems defined by the act of listening to the tracks.
True, it all sounds a bit like music for an opium den in Lake Woebegone, but it also has echoes of Elliot Smith, in so much that Dylan and his band live inside of these covers and seem to performing them from the sclera of their heart. Fallen Angels also resonates with the quiet-but-intense glow that is positively artful, in that Nico Chelsea Girls kind of way.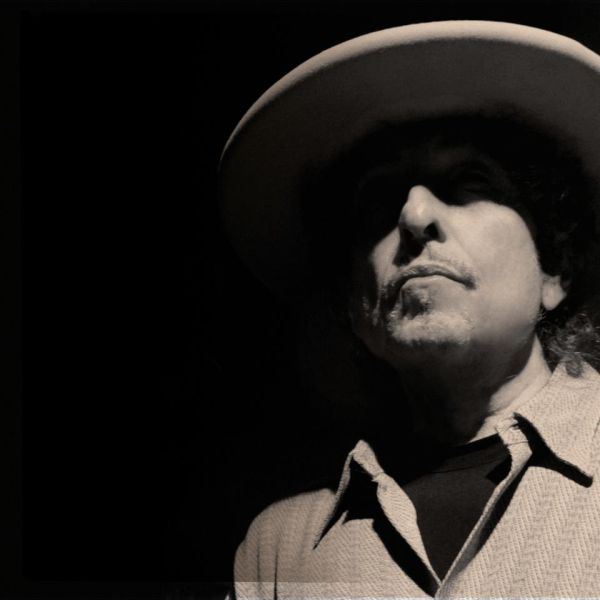 It also must be stated, adamantly, that it's hugely wrong to lump Fallen Angels (and Shadows In The Night) in with the recent "standards" bandwagon other rock elders have jumped on (a trend which is becoming as lazy a way out as live albums were in the 1970s).
When Dylan does these songs, it feels entirely natural, because Dylan has performed covers, extensively, throughout his whole career (in fact, his debut album was almost entirely covers), and he has also continually littered his own compositions with musical and lyrical quotes and references to the work of other artists.
In other words, this is not Dylan being perverse; this is Dylan being Dylan.
Listen, with some rare exceptions, 20th-century American music is an amazing, endlessly fascinating palimpsest; you peel away Bob Dylan, you hear Jimmie Rodgers, you peel away Jimmy Rodgers, you hear Emmett Miller, you peel away Emmett Miller, you hear the sounds of minstrelsy, the first, much misunderstood attempt to mainstream the sounds of America's disenfranchised, unwilling immigrants.
Dylan has always understood the layers of this onion, and Fallen Angels compels us to consider it ever further.
I love this album. I love the intricate yet compact arrangements and subtle yet startling band performances that sound as natural as breath and as complicated as breathing. I love its assertion of how perfect the world looked through child eyes shaped by the hum of urban songs heard on far away clear channel radio stations.
I love how Dylan connects that long-gone world to ours, just by his presence behind a mic, singing these songs. I love his bravery in honoring the imaginary ballroom that shaped his heart, that place that taught him the power of a song to say what you wished you could say, even if it was just a whistle of a melody that took you far away.