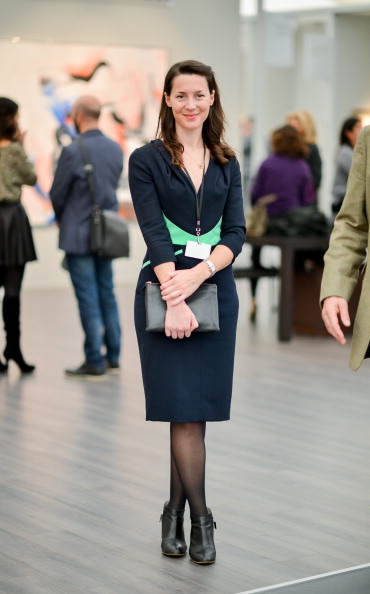 Victoria Siddall loves her job. Some people in the art world complain about art fairs—they are commercial, venal affairs, where artworks take a backseat to sales, they say. Ms. Siddall loves art fairs—and now she's running three.
The Christie's veteran made a name for herself when she oversaw the launch of Frieze Masters in 2012, a sister fair to Frieze London that specializes in historical art from antiquity to 2000. That fair was a resounding success, and now she has been promoted to oversee all three Frieze fairs, including the New York edition, which opens May 5 to May 8 on Randall's Island.
Frieze, in its fifth year, is known for its ambitious projects, airy design and fresh offerings, and fans of the fair are anxious to see how Ms. Siddall will put her mark on the brand. After all, she has said, "There are enough art fairs in this world." She wants hers to shine.
"Taking on all three fairs has opened up my perspective again," Ms. Siddall told the Observer.
The popular British fair takes its name from the respected London-based contemporary magazine, which celebrates its 25th anniversary this year. The Frieze London fair launched in 2003 and, along with its New York sibling, has become a leading platform for blue-chip sales alongside competitors Art Basel and The Armory Show. Meanwhile, Frieze Masters has risen fast on the heels of the venerable giants such as TEFAF Maastricht, and is a hotspot for buying topnotch Old Masters and Modern art.
Creating a distinct identity for an art fair is no easy task. "[Art fairs] need to be places that are commercially successful for the galleries, of course," she said, "but, they're also places for discovery and places for debate."
When launching Frieze Masters, she went to great lengths to ensure that the fair felt unique from its competitors—TEFAF and Masterpiece London—with programming that leans Contemporary. "To all of us at Frieze, there was an element of risk there and it felt very ambitious and exciting at the time we launched it," she said.  
She instituted a series of talks lead by living artists such as John Currin and Catherine Opie on the relationship of art from the past to work being made today. Meanwhile, she has also borrowed popular features from other fairs, such as vetting by experts to confirm artworks have sound provenance.
More collectors from far and wide are traveling to the Frieze fairs, she said, and expanding the brand has helped to draw audiences and galleries from Asia, the Middle East, and the Midwest and West Coast of the United States.
'[Art fairs] need to be places that are commercially successful…but they're also places for discovery and debate.'
This year, Frieze New York's identity is becoming clearer. "We started bringing in more blue-chip 20th-century art, because we felt in New York there was a demand for that. That's something that's quite specific to the New York fair," she said. "The selection of galleries has [also] become more weighted towards the Americas."
New York galleries also often use the Frieze fair as an opportunity to do special projects. Ms. Siddall highlights a restaging of Italian artist Maurizio Cattelan's first ever New York show, which took place at Daniel Newburg Gallery in the '90s. The tribute will include a live donkey and an illuminated chandelier, and comes just as Mr. Cattelan has announced he's come out of retirement from making art.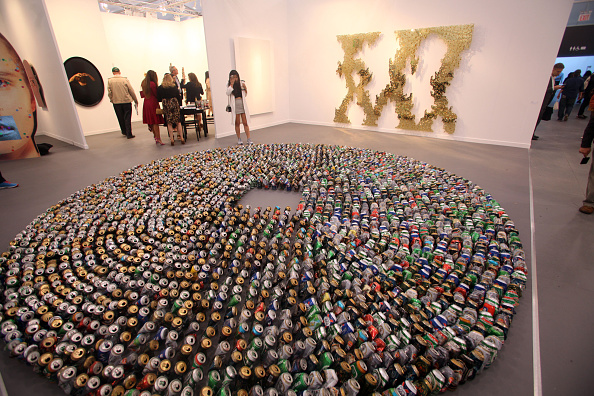 Elsewhere, artist David Horvitz will be secretly conducting a "reverse pick-pocketing scheme." He's enlisted pickpockets to walk the fair, and instead of stealing from visitors they'll be planting miniature sculptures in their pockets and bags. "It's a very quiet project, and a really lovely one that will be kind of magical if you get picked," she said.
Ms. Siddall got her start in the art world at auction house Christie's, but has been with Frieze for over a decade.
"I went to the first Frieze art fair and I didn't know much about art fairs at that point, very little in fact, but I went to the fair and I just thought it was incredibly exciting and had this amazing energy. I looked around and thought, 'I want to get involved in this,' " she said.
'It feels like a moment for New York, an important moment in the calendar in the art world.'
Shortly after that visit she applied for a job, and worked in sponsorship as well as development for Frieze before taking the helm at Frieze Masters. "The fact that I've been with the organization for 12 years I think says a lot about how I feel about it," she said.
The U.S. edition has become such a big deal—several independent satellite art fairs take place concurrently with the big fair, museums and galleries host big openings and the spring auctions are on—that the week surrounding them even has its own unofficial name: Frieze Week.
"We didn't coin the term 'Frieze Week,' it just sort of evolved," she said. "It feels like a moment for New York, an important moment in the calendar in the art world." To capitalize on the now citywide event, organizers have launched a new magazine called Frieze Week. But just because the week has a name doesn't mean there will be more fairs just yet.
"We're not going to rush into just doing lots and lots of art fairs," she said. "If we did it, it would be because we could do something really, really fantastic—different than anything else that exists."