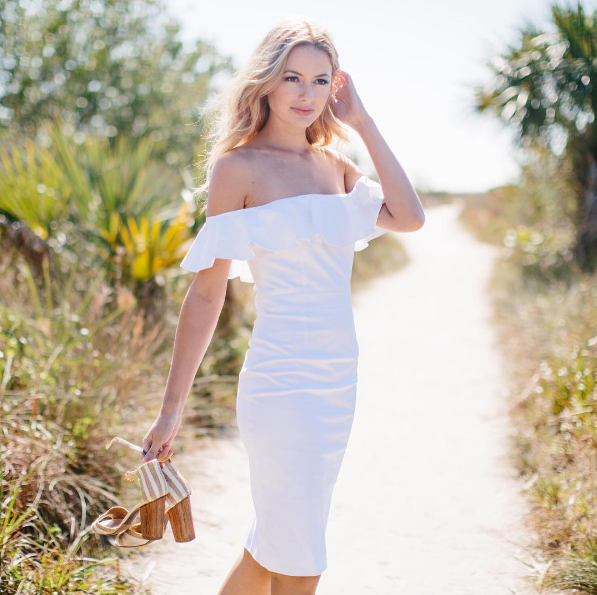 Lilly Pulitzer and Vineyard Vines will always be Preppy Handbook classics, but sometimes summertime closets could use a refresher course in prep. While Lilly Pulitzer can be lovely, when you have a dinner date planned, the last thing you want is to be draped in what could double as your grandmother's curtains, in the shape of a classic shift dress. Instead, a sleek sundress with an understated ruffle is far more desirable. When Nantucket trips begin and Hamptons weekends are calendared, it's comforting to have some updated options in the arsenal. These American-made brands are perfectly preppy, no matter what seaside the summertime takes you to.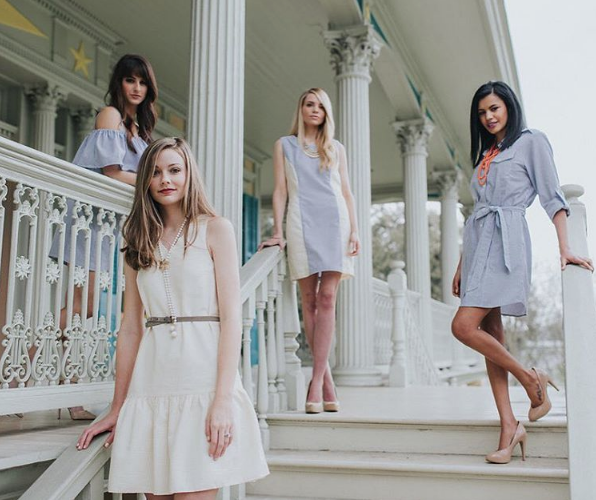 Jolie and Elizabeth offer southern seersucker dresses perfect for Nantucket, or even for an elegant trip to Kennebunkport. The New Orleans-based brand is fronted by designers Jolie Benson Hamilton and Sarah Elizabeth Dewey, both of whom got their start in New York at BCBG. If sweetheart necklines, strapless sundresses and scalloped hemlines are your summer uniform, their ultra-preppy blue is for you. Like many brands fronted by BFFs who became entrepreneurs after meeting at corporate jobs, their focus is on giving back. Their dresses are made in New Orleans, where they've aided the economy since Hurricane Katrina.
J.McLaughlin
J.McLaughlin began on the Upper East Side, but it houses decidedly Hamptons-worthy attire. They might not be an entirely new brand, but they're more unexpected than a Lilly shift, especially in Palm Beach. They produce most of their product in Brooklyn, in their Greenpoint factory.
Brackish Bowties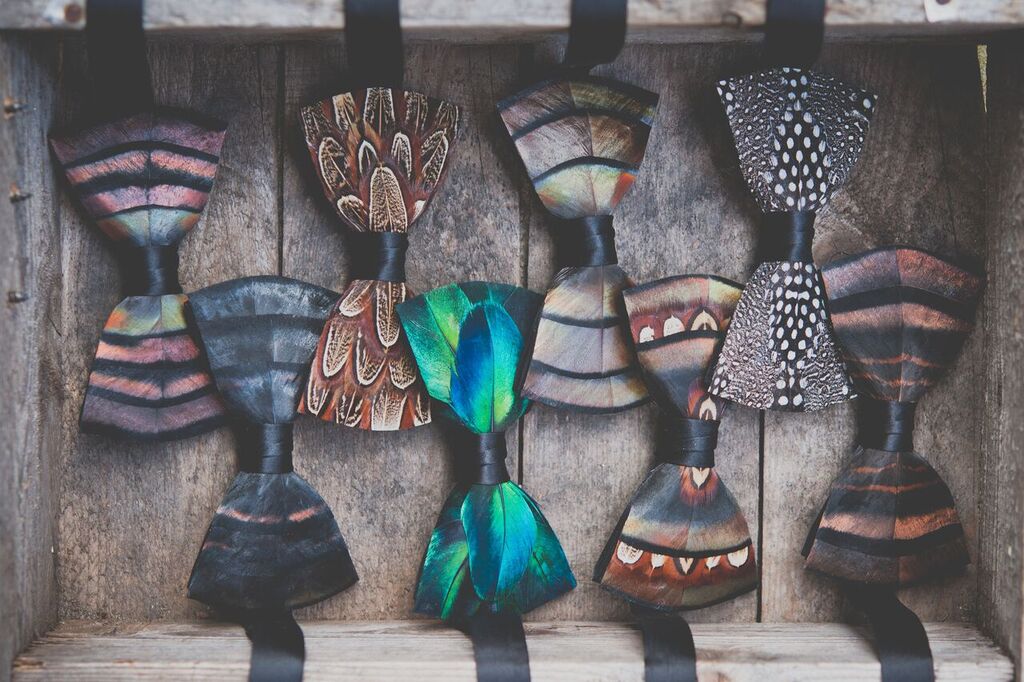 Charleston-based bowtie brand Brackish Bowties makes bowties out of handcrafted feathers, which sounds incredibly Brooklyn. For summer galas with a black tie dress code on the Cape, these bowties inject a dose of color and humor. Their bowties are made locally in South Caroline by a team of 50 and each feather is hand selected.
Camilyn Beth launched her first collection in 2014 after attending sixteen weddings in a single year. She decided to design dresses for each wedding, and so her ruffled, feminine collection was born, perfect for casual evening cocktails next to the water. Her dresses are all designed in Sarasota, Florida and manufactured in New York, and they can be worn to more than a summertime wedding–although they're certainly ideal for that.
Reese Witherspoon's new lifestyle line was made for Junior League meetings and summertime soirees. However, it's also a true lifestyle brand: on the site, you can grab a hot pink lipstick, a hostess gift for whoever's having you to their beach house and a beach cover up to wear through it all.