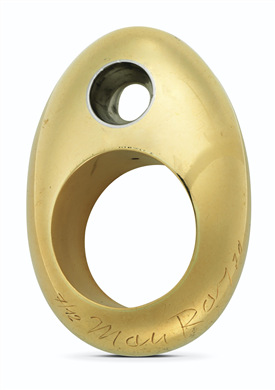 If you can't afford that Picasso you've always wanted, perhaps consider buying one of the artist's smaller, wearable masterpieces: his jewelry.
Art doesn't always have to hang on the wall, it can also fill your jewelry box. While artists such as Man Ray and Salvador Dali are best known for their paintings and sculptures, they too also dabbled in jewelry. Now, auctioneer Christie's has created a special category of online auctions dedicated to the haute couture handiwork of artists, and much of it is highly affordable.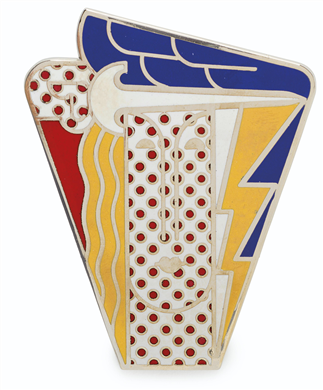 The house's first sale, "Art as Jewelry," runs through May 18, and features rings, necklaces, earrings and brooches by masters of Modern art such as Roy Lichtenstein, Alexander Calder and Max Ernst, and contemporary stars Kenny Scharf and Anish Kapoor. And while larger works by these artists can fetch millions at auction, a pair of enameled brooches, one colored and one in black and white, by Lichtenstein is estimated between $1,500 and $3,000. Not bad for a piece of pop art you can pin to your blazer.
Other affordable highlights under $10,000 include cufflinks emblazoned with a bright yellow star designed by Peter Blake, who did the psychedelic cover art for The Beatles' Sgt. Pepper's Lonely Hearts Club Band, valued between $5,000 and $8,000, and pieces by French artist Arman, Polish sculptor Alina Szapocznikow and German Surrealist Ernst.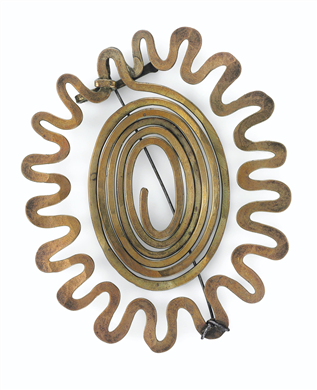 On the high end—if you've got money to burn and a special someone in mind—is a disc-shaped ring (est. $10,000-15,000) by Mr. Kapoor with as crisply a polished surface as his silver Bean in Chicago's Millennium Park. In his lifetime, Calder made jewelry for high profile art worlders such as Joan Miro and Peggy Guggenheim, according to Christie's. The sale features a brass and wire brooch by the artist with an estimated price tag between $70,000 and $90,000.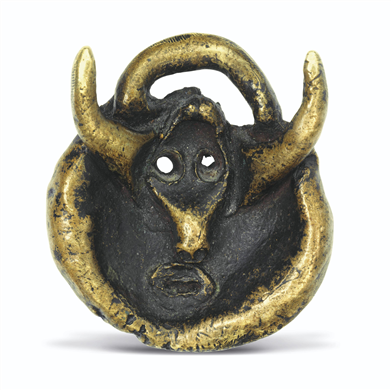 Lest we forget Picasso, he's reworked his signature bull into a chunky and raw bronze pendant covered in a dark brown patina. Tête de faune (est. $30,000-50,000) is only one of two made by the artist, and was created during a fruitful period in his career in the 1950s when he was experimenting in ceramics and inspired by Greek mythology.
"Art as Jewelry" runs through May 18 online.