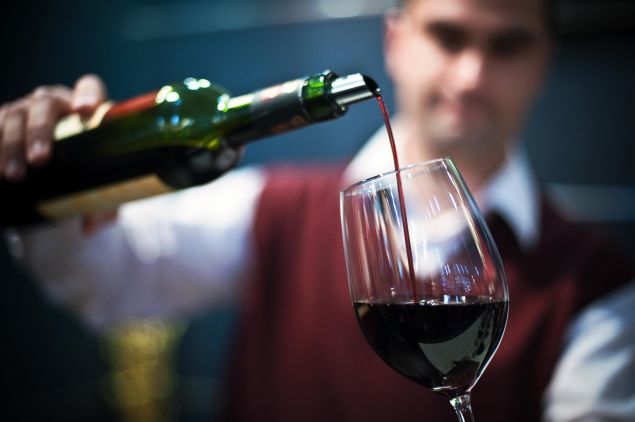 To the delight of vino enthusiasts everywhere, eBay Wine launched last week. The platform lets oenophiles peruse a massive collection of wines, and to celebrate, eBay for Charity is auctioning off some incredible "Wine & Dine" experiences that have been curated by culinary masterminds like Richard Blais and Marcus Samuelsson.
Foodies everywhere should get excited—the auction winners are in for some rather special dining experiences. Plus, the proceeds from the auctions go to charities of the chefs' choice, and what better way to celebrate a new marketplace for wine than with a lavish dining experience?
The auction began on Monday, May 2, and ends today, May 9. Mr. Samuelsson's auction packages started at $99 and Mr. Blais' at $750, but anyone interested should get to it—current bids are now in the four figures.
Mr. Blais's first auction package is a private dinner at his San Diego restaurant, Juniper & Ivy, along with a meet and greet and autographed cookbooks. The second is a two-hour "master class" at Juniper & Ivy for eight guests, and all of the proceeds from each will go to Save the Children.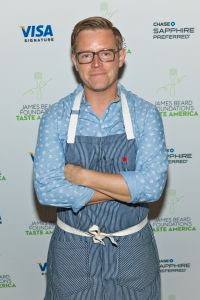 "The winners will get behind-the-scenes access to our restaurants during a late morning, and we will demonstrate a few of our dishes, take questions, chat, laugh and eat!" Mr. Blais told the Observer.
"Save the Children is an amazing charity that I am proud to be working with and supporting," Mr. Blais continued. "I'm always looking to promote and help ways to make children's lives more fulfilling and nourishing, and it's a perfect fit." Mr. Blais is also running in the 2016 New York City marathon as the charity's team leader; he had a few words of advice for those considering their first marathon.
"Make sure you get a few 17–18 mile runs in beforehand," he said. "And most importantly, soak in the weekend and really be a part of the community. It's a life-changing race!"
Marcus Samuelsson created his two Wine and Dine auction packages specifically around experiences in Harlem, the neighborhood where he lives, which also happens to be the location of his Red Rooster restaurant.
"It's just an amazing neighborhood and community where people are allowed to be characters," Mr. Samuelsson told the Observer. "From James Baldwin to Maya Angelou and jazz to gospel to hip hop to food and Dapper Dan to Bevy. It's boom, boom, boom, it's all there." The proceeds from his auctions will go to Citymeals on Wheels, which delivers meals to the homebound elderly—it is also a charity beneficiary of Harlem EatUp!, a festival Mr. Samuelsson founded last year that celebrates the food and culture of the neighborhood.
"What I love about Citymeals is that it focuses on the elderly," Mr. Samuelsson told the Observer. "The delivery of the food is more than just the food—it's about the conversation."
"Harlem EatUp! is about the community," Mr. Samuelsson explained. "I've been lucky enough to be a part of the food community from basically as soon as I got to New York, and I know that it's more fun to do things together than by yourself."
Mr. Samuelsson's auctions include private dinner at Red Rooster, along with a meet and greet, wine and scotch tasting, autographed cookbooks and four tickets to the Taste the Stroll tasting event at the annual Harlem EatUp! Festival. The second includes a 16-guest celebration with a walking tour led by Mr. Samuelsson, as well as a wine pairing, autographed cookbooks and four tickets to Taste the Stroll.
"I think you can make a great Saturday in Harlem," Mr. Samuelsson said, before telling us about potential spots he's thinking of for the walking tour. "Start the day at First Corinthians Baptist Church listening to some gospel, then walk over to Sylvia's for a cup of coffee at the counter, that's really special," he mused. "Do some people watching at Rooster and go down to Bier International for a drink at the Bier Garden. Bike by La Marqueta for some Puerto Rican food then walk down Lenox and head over to Paris Blues. Finish the day with a walk in North Central Park."
As for what auction bidders can look forward to when they win that dinner at Red Rooster?
"I always like to design my meals with the guests and the season in mind, so it will depend on who wins and when we end up scheduling it for," Mr. Samuelsson said. "I might serve whole crispy duck with scallion pancakes and red velvet macarons, or I might serve fried chicken with waffles or jerk braised beef."
And, of course, don't forget about the wine…