Sure, it's not the White House, but the condo where former first daughter Chelsea Clinton lived with her husband, financier Marc Mezvinsky, is still pretty nice. The newlyweds resided in the tenth-floor condo at 225 Fifth Avenue for a few years before upgrading to a larger nearby spread, and now it's back on the market.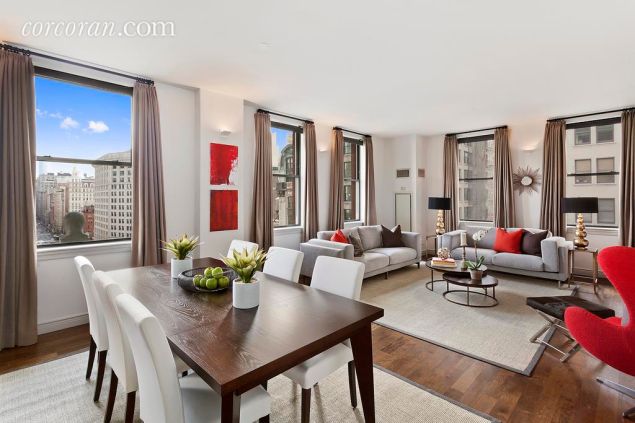 The couple, who are currently expecting their second child, lived in the Grand Madison until Mr. Mezvinsky sold the three-bedroom, 2.5-bath pad in 2013 for $4.75 million. It was purchased by an entity known as Osgood Hutchinson, LLC, who has put the 1,922-square-foot space back on the market, asking $6 million. And while a $1.25 million price bump seems like a lot for two years of ownership, it's currently the lowest priced three-bedroom, with direct views of Madison Square park, available in the building. Who would have thought Chelsea Clinton's old apartment would be a bargain? Sort of, anyway.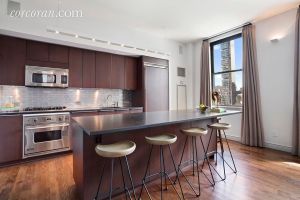 Per the listing, shared by Corcoran brokers Karin Posvar Picket and Katherine Cortez, the tenth-floor spread has plenty of other attributes aside from the fact that its previous owner is the daughter of a former president and a current presidential candidate—there are ten-foot ceilings, south and west exposures, and an open chef's kitchen with stainless steel appliances, as well as walls of windows in the living and dining room.
After selling the Grand Madison condo, Ms. Clinton and Mr. Mezvinsky decided to improve their city digs quite a bit, opting for a $10.5 million, 5,000-square-foot abode a few blocks away, at 21 East 26th Street.
The couple are reportedly big fans of the neighborhood–their current apartment is located in the pre-War Whitman, which was converted into luxurious condos several years ago. So while prospective buyers will be only be able to imagine Ms. Clinton making coffee in the kitchen, they might actually spot her on the sidewalk.