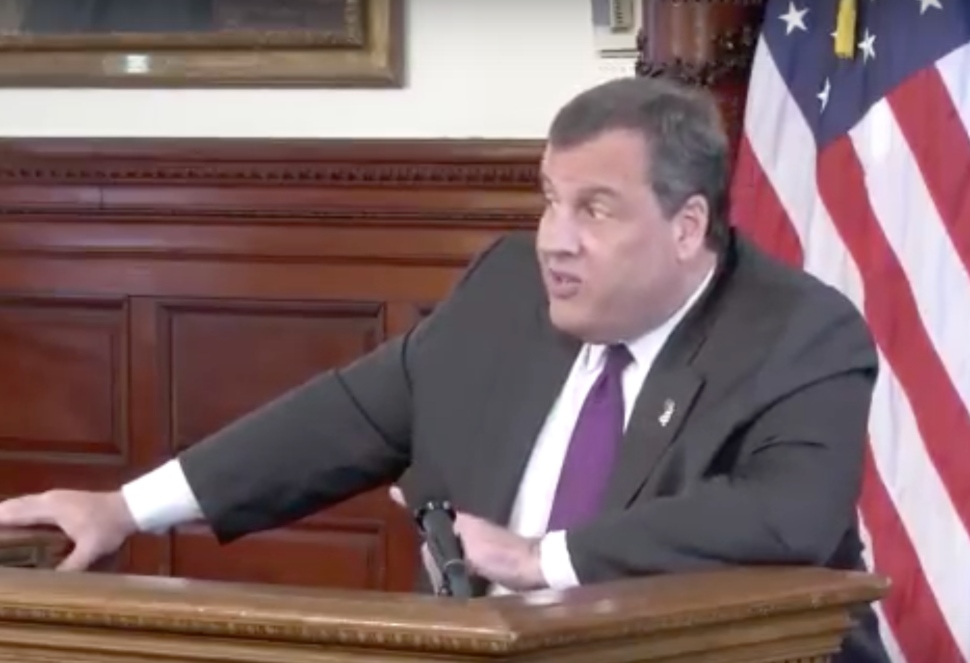 TRENTON – Gov. Chris Christie came out and figuratively stood over the fallen Speaker Vincent Prieto (D-32) this afternoon in his outer office after the speaker's Atlantic City bill fizzled in the backrooms.
"This was a vanity exercise for politicians greedy for higher office rather than a solution for folks [who want to see a revived Atlantic City]," said the governor, an apparent allusion to Jersey City Mayor Steven Fulop, who this week slapped at the GOP governor's alliances with South Jersey Democrats on a state takeover bill for Atlantic City.
From the beginning, Christie excoriated Prieto – a Fulop ally – for advancing his alternative to an Atlantic City bill that the governor backs with Senate President Steve Sweeney (D-3).
"I just never thought this bill would have the votes to pass," the governor said today.
"Now we don't have time," he added. "We're going to do it or Atlantic City is going to be bankrupt. I'm disappointed we had to go down this road but it's over.
"There is always inherent jealousy between the senate and assembly," Christie said. "The senate believes it's the bigger more important body and the assembly always believes it's put upon by the senate."
Taking questions from reporters, the governor said it was his understanding that there was no scheduled meeting for tomorrow between Prieto and Sweeney.
Prieto and his allies apparently believed they had the votes to put up his bill today but confronted late emergency pull outs by Assemblyman Jim Kennedy of Union County, Assemblywoman Eliana Pintor Marin and Assemblywoman L. Grace Spencer of Essex County.
Spencer and Pintor Marin work for Essex County government, an operation run by powerful County Executive Joe DiVincenzo, a close ally of both the governor and South Jersey Democratic Leader George Norcross III. Sources close to both women said they didn't show up today because they had maternal duties and dismissed as absurd the notion that the bosses talked them down.