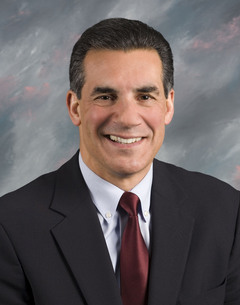 Assembly Speaker Vincent Prieto's Atlantic City bill is finally being posted on Thursday May 5. That means that the speaker has likely gotten six Republicans on his side in order to get the prerequisite 41 votes necessary for the bill.
It seems that Assemblyman Jack Ciattarelli (R-16) will not be one of those votes.
"I remain undecided as to what is in the best interest of Atlantic City over the long term," Ciattarelli told PolitickerNJ. "My gut continues to tell me that no bill may be better than any bill."
According to Ciattarelli, his likely preference for no bill means that bankruptcy needs to remain on the table as an option for Atlantic City.
"As part of my research, I am still learning what a municipal bankruptcy means exactly," Ciattarelli said. "Hitting the reset button on Atlantic City may very will be its best option. If a full-blown municipal bankruptcy is what allows us to hit the reset button then we should at least give it consideration."
Ciattarelli sits in a swing district that spans towns in Hunterdon, Mercer and Somerset counties. Last election, Democrat Andrew Zwicker was able to usurp the seat of Assemblywoman Donna Simon and install a Democrat in LD16 for the first time. Ciattarelli's likely decision to back neither Prieto nor Governor Chris Christie's bills show that the assemblyman is attempting to set himself up as a strong, independent voice for LD16.