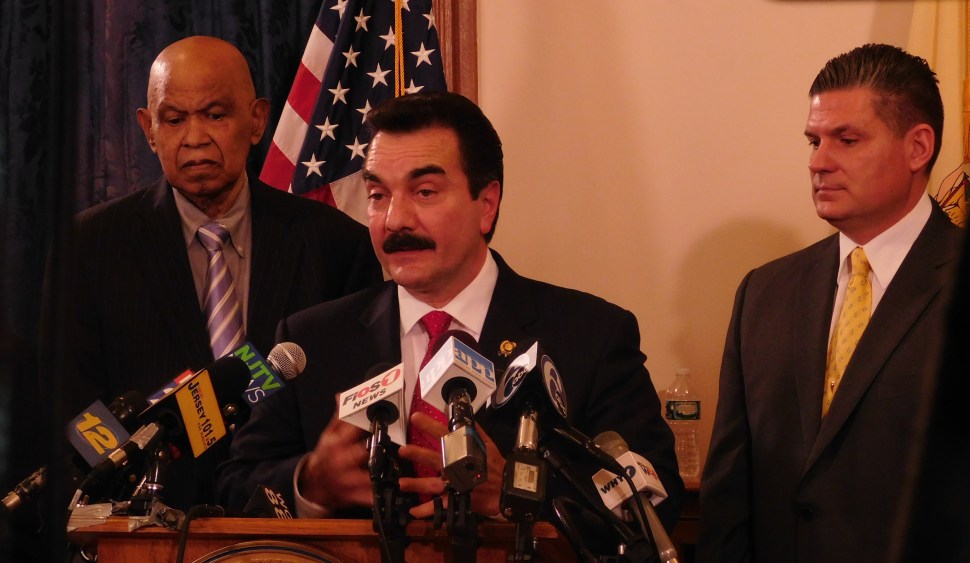 "Razor thin" was how an ally of Speaker Vincent Prieto's (D-32) described the edge the speaker believes he has heading into tomorrow's assembly vote on Atlantic City.
His rivals simultaneously celebrated what they quietly giggled would be Prieto's derailment in this longstanding stand-off over the future of the down-on-its-heels South Jersey gaming mecca.
"The Senate President need not worry about the Assembly's business, but as he wishes, the bipartisan Assembly compromise bill is going up tomorrow," said Prieto, reacting to Senate President Steve Sweeney's (D-3) press conference earlier today. "The Senate bill will not.
"I'll also note this basic truth – an inaccuracy remains an inaccuracy, no many how many times you repeat it," the speaker added. "As I've told everyone, I never promised to post a state takeover bill nor did I receive a private compromise offer from the Senate president. In fact, the only 'public' compromise I ever saw was a press release. And nothing in my bill requires the state to give Atlantic City $96 million. I'm also not the one repeatedly talking about politics. This is all about policy, and the compromise bipartisan Assembly bill remains the right choice. I look forward to Thursday's voting session."