While the congressional contests in some districts like CD1 and CD7 have gotten quite a bit of coverage leading up to the June 7 New Jersey primary, there are a number of congressional races happening in the state that have gotten less attention. With fewer than two weeks left before voters make their way to the polls to vote in the primary, PolitickerNJ did a roundup of what is happening in each congressional district. In some, there has been little activity. In others, a number of candidates will be on the ballot but little to no fundraising has been reported.
In addition to the congressional race, the June 7 primary is also predicted to be a day of reckoning for the campaign of Vermont Senator Bernie Sanders as some believe that New Jersey will make former Secretary of State Hillary Clinton the presumptive nominee. With a number of candidates having hitched themselves to Sanders, June 7 could also prove to be a day of reckoning for their own candidacies.
Here is the list of what each district holds for June 7:
1. CD1. Congressional district 1 has been one of the most heavily scrutinized congressional races of the campaign season. Democratic candidate Alex Law is facing off against establishment juggernaut Congressman Donald Norcross. So far, Norcross has managed to raise around $911,000 compared with Law's $39,779. Even so, Norcross is paying attention to Law ahead of June 7. Law is attempting to ride the wave of support for Democratic presidential candidate Bernie Sanders, claiming to be a Sanders Democrat and taking issue with NJ Sanders Chairman Assemblyman John Wisniewski's endorsement of the sitting congressman. Norcross has cited Wisniewski's endorsement as an endorsement by the Sanders campaign but Wisniewski claims his endorsement of Norcross is him acting as an assemblyman, not as Sanders' NJ surrogate. Whoever wins on June 7 will face Bob Patterson, the only Republican in the race.
2. CD2. While Republican incumbent Frank LoBiondo is expected to come out victorious in November's general election, it is still undetermined which Democrat he will face in the general election. Currently, both David Cole and Tino Rozzo are vying for the Democratic nomination to challenge LoBiondo. Cole has brought in $12,220 in contributions. Rozzo has not made any FEC filings as of press time but will be on the ballot. While Cole has the support of the Democratic establishment and party organizations in South Jersey, Rozzo submitted 250 more petition signatures to get onto the June 7 ballot according to the office of the Secretary of State. Rozzo is a Sanders supporter.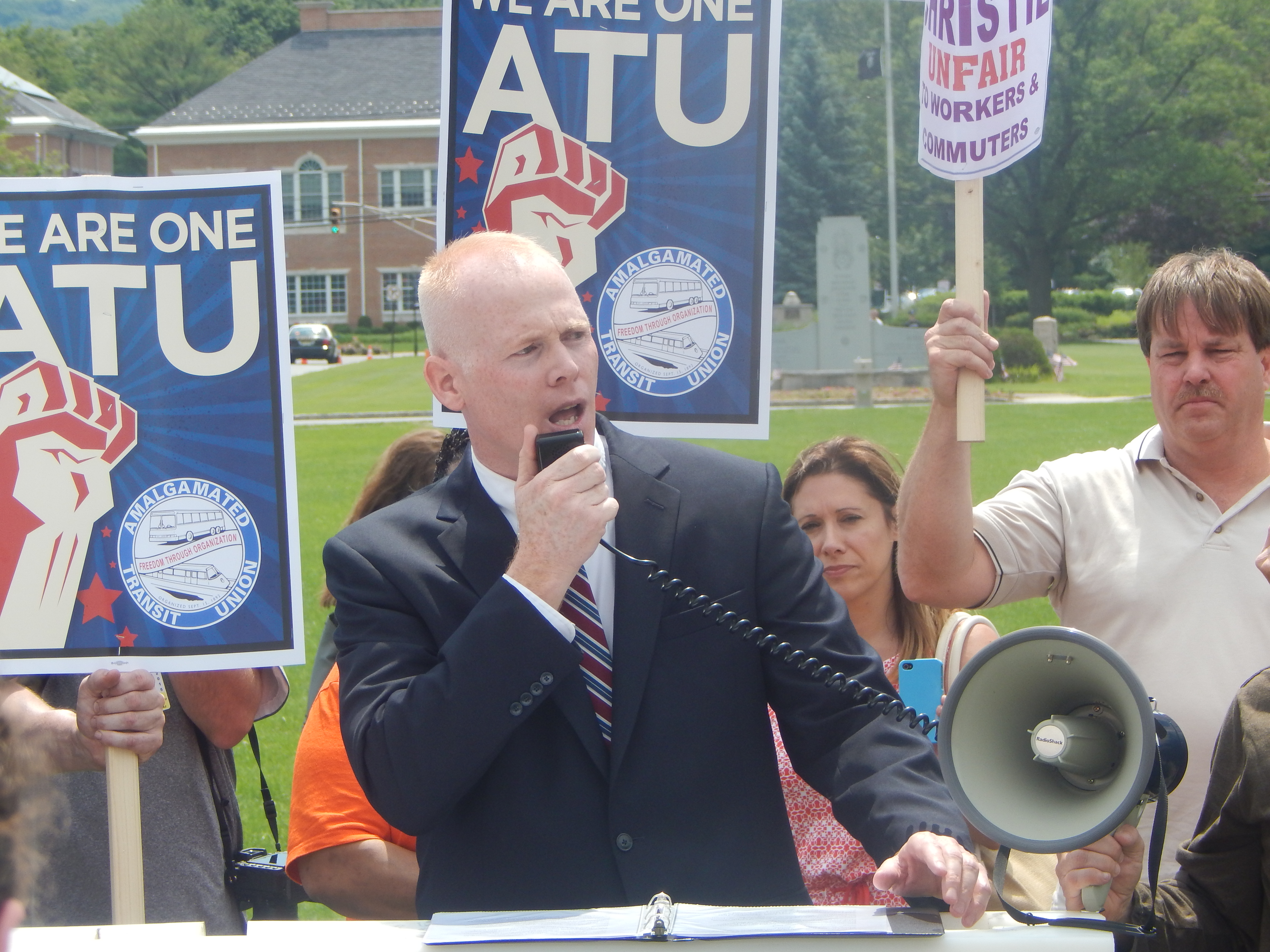 3. CD3. Like in CD2, the Republican incumbent in CD3 Congressman Tom MacArthur will go into the November election unopposed. In that district, Jim Keady and Frederick LaVergne are going head to head on June 7 to make it to November as the Democratic Party candidate. LaVergne has only submitted one FEC filing so far so his currently viewable fundraising contribution total sits at only $600. Keady has not submitted any fundraising information to the FEC. LaVergne scored the endorsement of The Burlington County Democratic Party while Keady was endorsed by Ocean County, creating an unusual split between the two counties that make up the district. While MacArthur is not facing a challenge in June, he appears to have already set his sights on November while his competitors squabble over who will face him. MacArthur is advertising and even issued a robocall that blasted Keady.
4. CD4. The Republican-leaning congressional district 4 will face a primary between two conservative candidates in June. Incumbent Chris Smith is facing a challenge from Bruce MacDonald. Smith has reported $321,278 in campaign contributions to the FEC. MacDonald has not filed with the FEC. Lorna Phillipson is the only candidate to file as a Democrat so either Smith or MacDonald will face her in the general. As it stands now, Smith has the full support of the Republican establishment and has received the party line in all areas of CD4. MacDonald's slogan is: "Work, Citizen, Taxpayer, Choice, Gun Execution."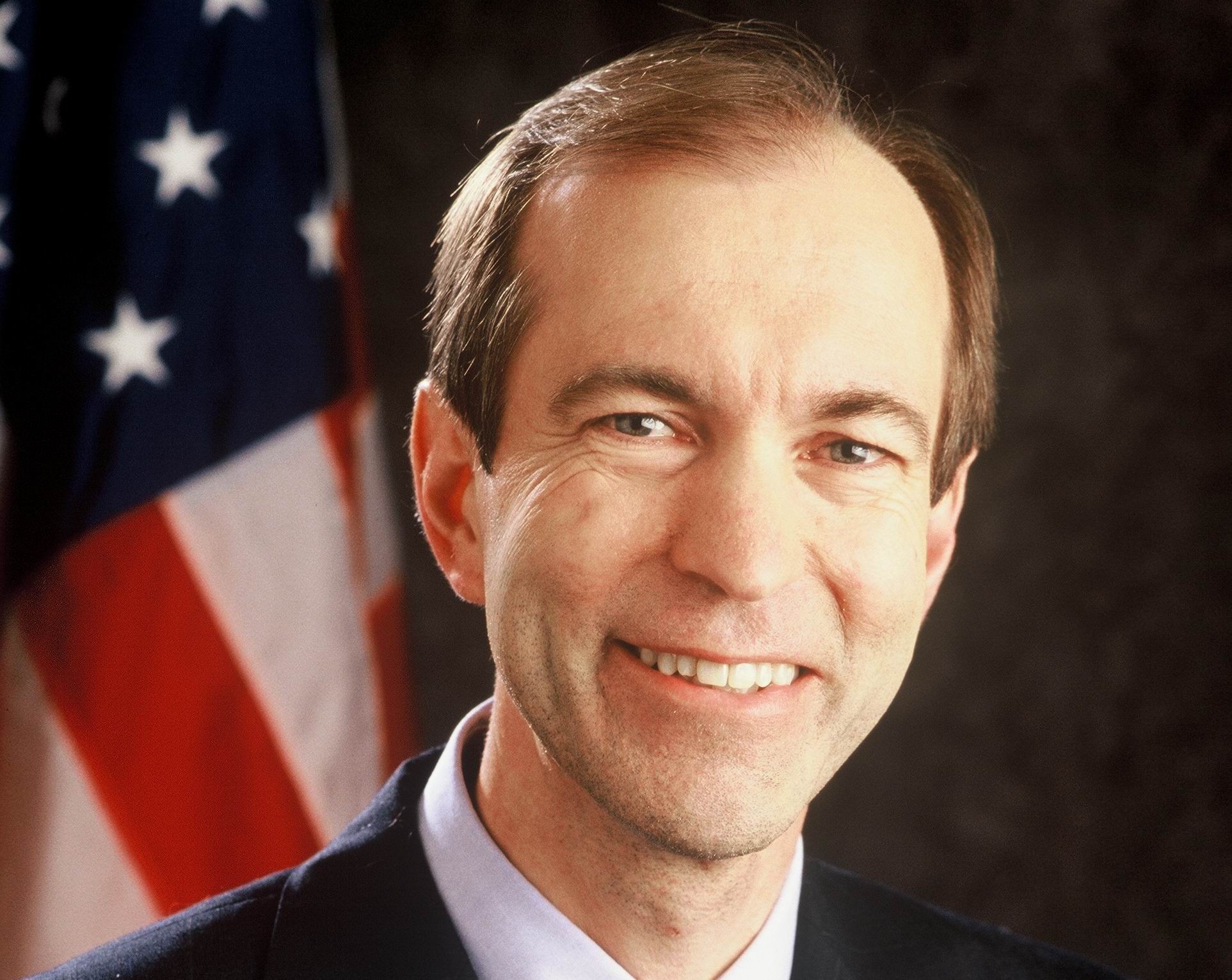 5. CD5. There will be a three-way Republican primary in congressional district 5 on June 7. Incumbent Congressman Scott Garrett is being challenged by both Michael Cino and Peter Vallorosi. FEC filings put Garrett presumably way ahead of either of his Republican competitors. According to reports, Garrett has raised $959,989 while Cino has not raised any funds and Vallorosi has not registered with the FEC. Well-funded Democratic challenger Josh Gottheimer has already set his sights on Garrett looking to November. Gottheimer has raised over $2 million so far.
6. CD6. There will be no primary contest in CD6 as only one candidate per party is on the ballot. Incumbent Democrat Frank Pallone stands to face Republican Brent Sonnek-Schmelz in November.
7. CD7. Congressional district 7 is another district that will have a three-way Republican primary next month. In that district, incumbent Congressman Leonard Lance is facing a challenge from both David Larsen and Craig Heard. Lance has received $582,027 in contributions. Heard has brought in $30,602 and also loaned himself $8,000. Larsen has received $21,382 in contributions but loaned his campaign a loan of $222,263, according to FEC reports. This is Larsen's fourth time facing Lance (he was unsuccessful in 2010, 2012, and 2014). Both Heard and Larsen have blasted Lance for a perceived lack of conservatism. Lance has full support in CD7 from the district's Republican county committees. The winner on June 7 will face Democrat Peter Jacob, a Sanders supporter who has secured Democratic Party lines in his district.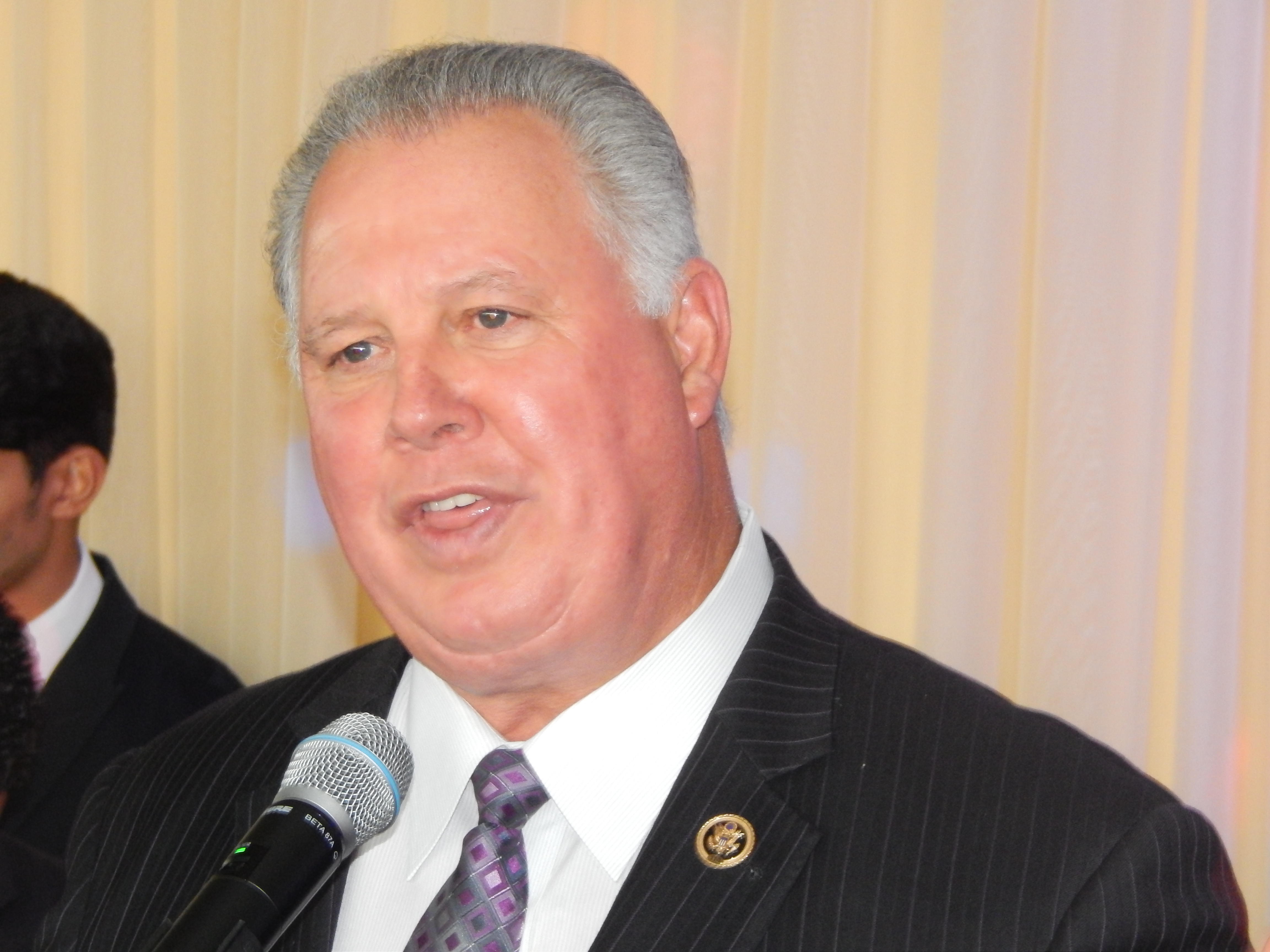 8. CD8. Heavily Democratic CD8 will see a primary this year as incumbent Congressman Albio Sires is challenged by Eloy Delgado. Sires has brought in $366,744 in campaign contributions. Delgado has raised $3,956 and has loaned his campaign $6,260. Sires has the full support of the Democratic Party in his district. Delgado is a self-described Sanders Democrat who, like many this year, is hoping to ride the progressive wave to victory in June. The winner of this primary will face Republican Agha Khan in the general.
9. CD9. A ballot challenge that forced former Paterson Mayor Jeff Jones from the CD9 race has left the district without a primary race. Now, incumbent Democrat Bill Pascrell will go unopposed in the Democratic primary next month. Pascrell submitted 4,836 petition signatures to the Division of Elections in order to secure his spot on the November ballot. Pascrell is a dedicated supporter of Hillary Clinton in the 2016 presidential race. Before his departure, Jones had aligned himself with Sanders. Pascrell has raised slightly more than $1 million according to FEC reports. In November, Pascrell will face Republican Hector Castillo.
10. CD10. Congressional district 10 is another New Jersey district that will not have a primary race in 2010. Incumbent Congressman Donald Payne Jr. is not facing a challenge from any Democrat leaving him to collect the Democratic nomination there. Payne has raised $243,156. Like Pascrell, Payne is an ardent Clinton supporter in the presidential race. David H. Pinckney is the Republican running in the district. He is also not facing a challenge in the primary.
11. CD11. Congressional district 11 is the only district that will have contested primaries in both the Republican and Democratic parties this year. On the Republican side, incumbent Congressman Rodney Frelinghuysen is being challenged by Rick Van Glahn. FEC reports total Frelinghuysen's fundraising at over $1.2 million while Van Glahn has raised only $13,005 and loaned his campaign $3,000 more. Frelinghuysen has total support of the Republican establishment in the Republican-leaning district and is expected to win on June 7. While the district leans heavily to the right, three Democrats are vying for the chance to face Frelinghuysen. Lee Anne Brogowski, Richard McFarlane and Joseph M. Wenzel all submitted petition signatures to the Division of Elections and will appear on the ballot in June. Brogowski has not filed with the FEC, McFarlane has only reported raising $541 in campaign contributions and Wenzel has not submitted any financial reports. Wenzel has gotten the Democratic Party line in the district. McFarlane has aligned himself with Sanders (though the campaign has not endorsed him) and his slogan is "Feel The Bern."
12. CD12. Incumbent Congresswoman Bonnie Watson Coleman is facing a primary challenge from Democrat Alexander J. Kucsma. Watson Coleman has raised $641,086. Kucsma has not filed with the FEC so his fundraising is unknown as of press time. Watson Coleman has full support from party organizations in her district. She submitted 1285 petitions to the Division of Electinos while Kucsma submitted 286. The winner of the race will face Steven Uccio, the only Republican to file, in the general election. Watson Coleman is predicted to come out victorious.