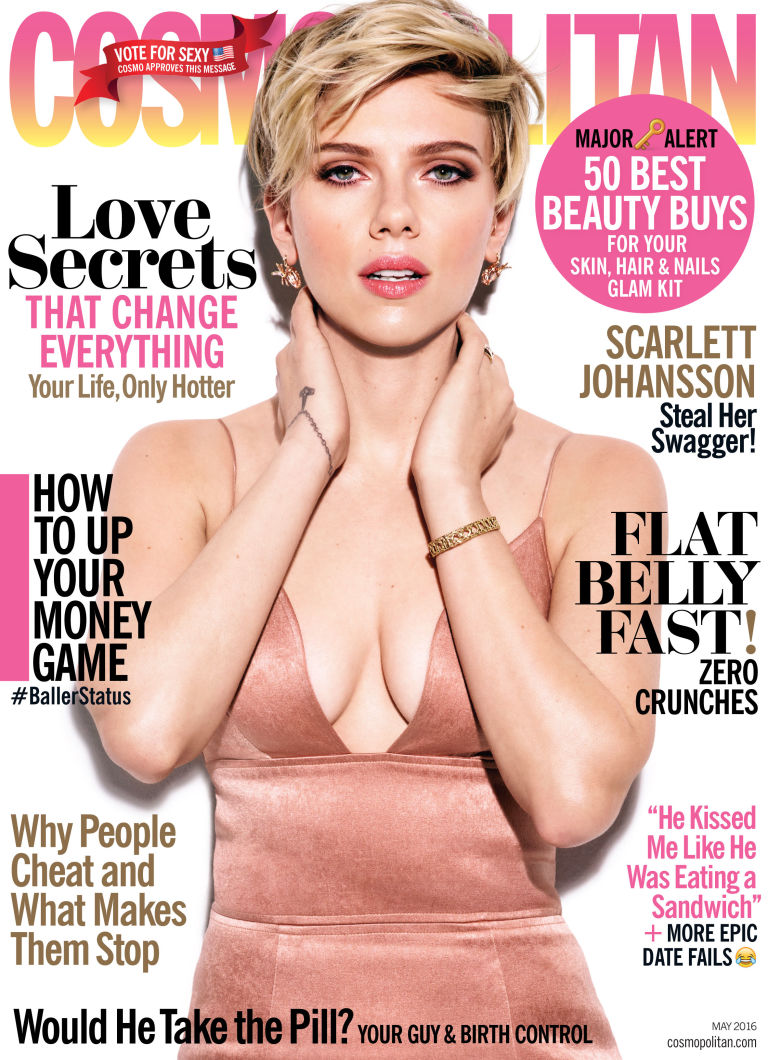 A rumored reality show about Cosmopolitan magazine is really happening. E! announced the unscripted series, tentatively titled Cosmo Life, as part of its new lineup today.
"[W]e will continue to build momentum by delivering more of the stories our audience loves, anchored by larger than life personalities, in over-the-top worlds," E! executive vice president of programming and development Jeff Olde said, according to an exclamation studded post on E! online.
Based on the description of the show, which is already in the works from the production company behind Keeping Up With The Kardashians, it sounds like a completely accurate depiction of what it's like to work at a magazine/ a show about a bunch of hungover editorial assistants trying not get yelled at:
Cosmo Life provides a glimpse into the glamorous world of Cosmopolitan magazine. The series follows the up-and-coming trendsetters who work hard at the world's best-selling magazine and play harder when they're off the clock. With millions of readers, these young tastemakers must balance the allure of New York City's nightlife and VIP parties with the demands of Editor-in-Chief Joanna Coles.
Of course, if the editor in chief's demands include appearing on a reality show while living a Fun Fearless Life, we suppose these trendsetters and tastemakers are doing a great job.