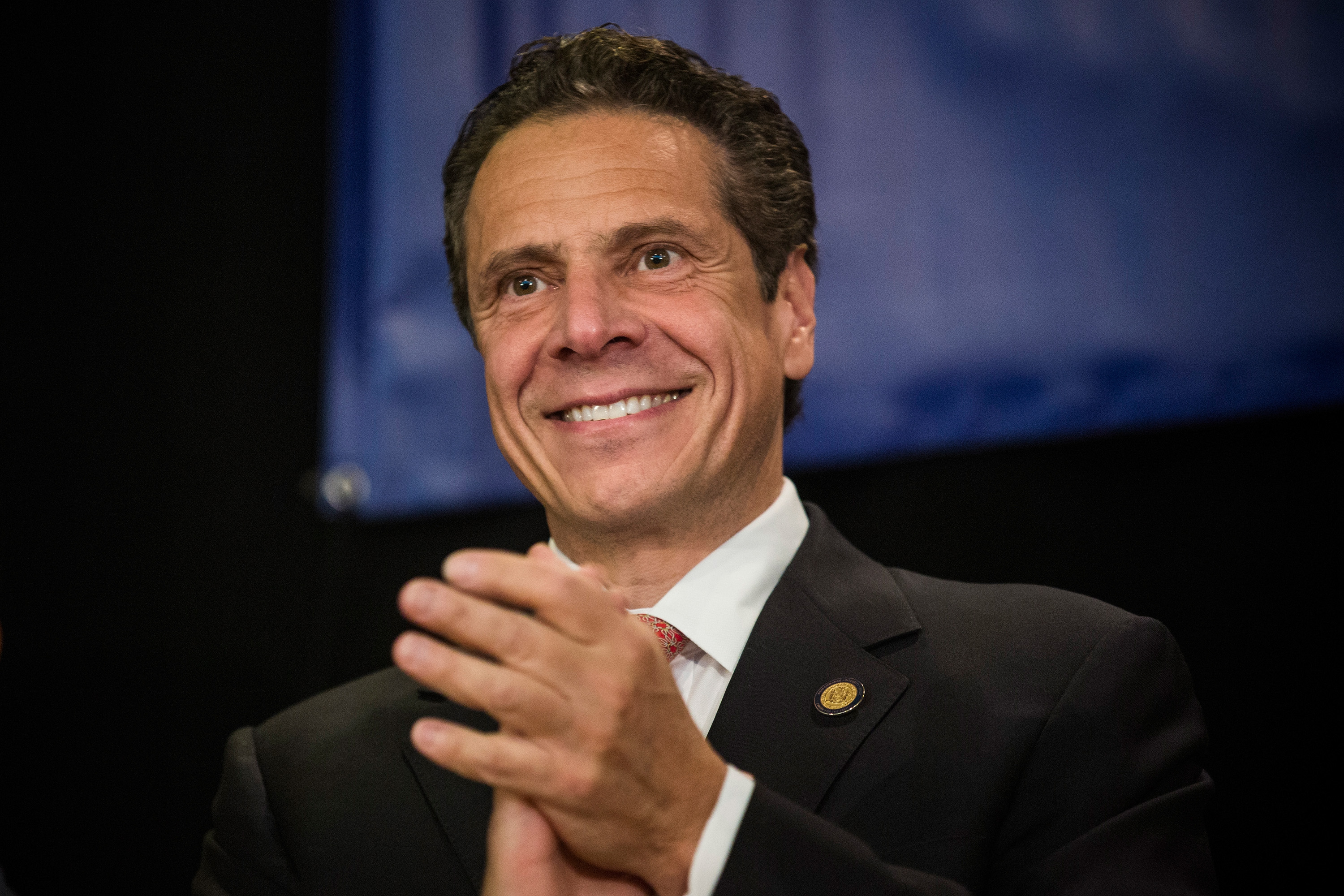 Mayor Bill de Blasio has tacitly implied that Gov. Andrew Cuomo is to blame for some of the investigations into his fundraising—and today Mr. Cuomo implied there's no big conspiracy behind the inquiries.
"Look, it may all be a grand conspiracy against him, but then the U.S. Attorney, the Attorney General of the State of New York, the Manhattan District Attorney, are all part of a conspiracy," Mr. Cuomo told reporters after an unrelated press conference on the West Side today. "It's either that, or they generally believe there's an issue and they want to move forward with an investigation based on the facts."
As Mr. Cuomo—whose former top aide, Joe Percoco, is being investigated by United States Attorney Preet Bharara for his conduct related to the governor's Buffalo Billion initiative—noted, Mr. de Blasio is facing several concurrent investigations from several different law enforcement fronts. Among them is a probe into Mr. de Blasio's fundraising for Democratic State Senate candidates, which the State Board of Elections referred to Mr. Bharara and Manhattan DA Cyrus Vance Jr. for criminal investigation.
Today's remark from the governor is just the latest front in an indirect war of words. The mayor has repeatedly questioned the motivations of the board—and how its referral wound up in the hands of the Daily News—without directly saying his rival Mr. Cuomo is to blame, even as reporters have pressed him about whether he is referring to Mr. Cuomo.
Mr. de Blasio has also implicated the governor—once again without using his name—in an investigation launched by the Joint Commission on Public Ethics into whether the Campaign for One New York was illegally lobbying. Mr. de Blasio and the nonprofit's lawyer, Laurence Laufer, said earlier this month they would no longer cooperate with the JCOPE investigation or respond to its subpoenas.
"I'm not going to editorialize about motive, just, I would urge all of you to look into these fascinating interconnections and potential motivations and the cast of characters," Mr. de Blasio said on May 10. "Because we keep seeing the same thing over and over."
(JCOPE, meanwhile, has argued that Mr. de Blasio doesn't get to pick which investigations with which he cooperates—and is taking the nonprofit to court.)
Mr. de Blasio is also facing inquiries into his administration's conduct surrounding the controversial decision to lift a deed restriction on a former AIDS nursing home that can now be turned into luxury condos—a move a lobbyist close to the mayor had advocated. There is also an investigation into his relationship with animal rights activists who advertised against him primary opponent and have pressed him to ban horse carriages in the city.
Mr. de Blasio's office did not immediately respond to a request for comment about Mr. Cuomo's remarks.